Maryam Fanni is a graphic designer based in Stockholm and Gothenburg, Sweden.
PhD student in Design at HDK-Valand Academy of Art and Design, University of Gothenburg.
Co-founder and member of collectives MMS, SIFAV and Mapping the Unjust City.

hej ⦾ maryamfanni • se
+46 (0) 735566214

---
Currently/Recently: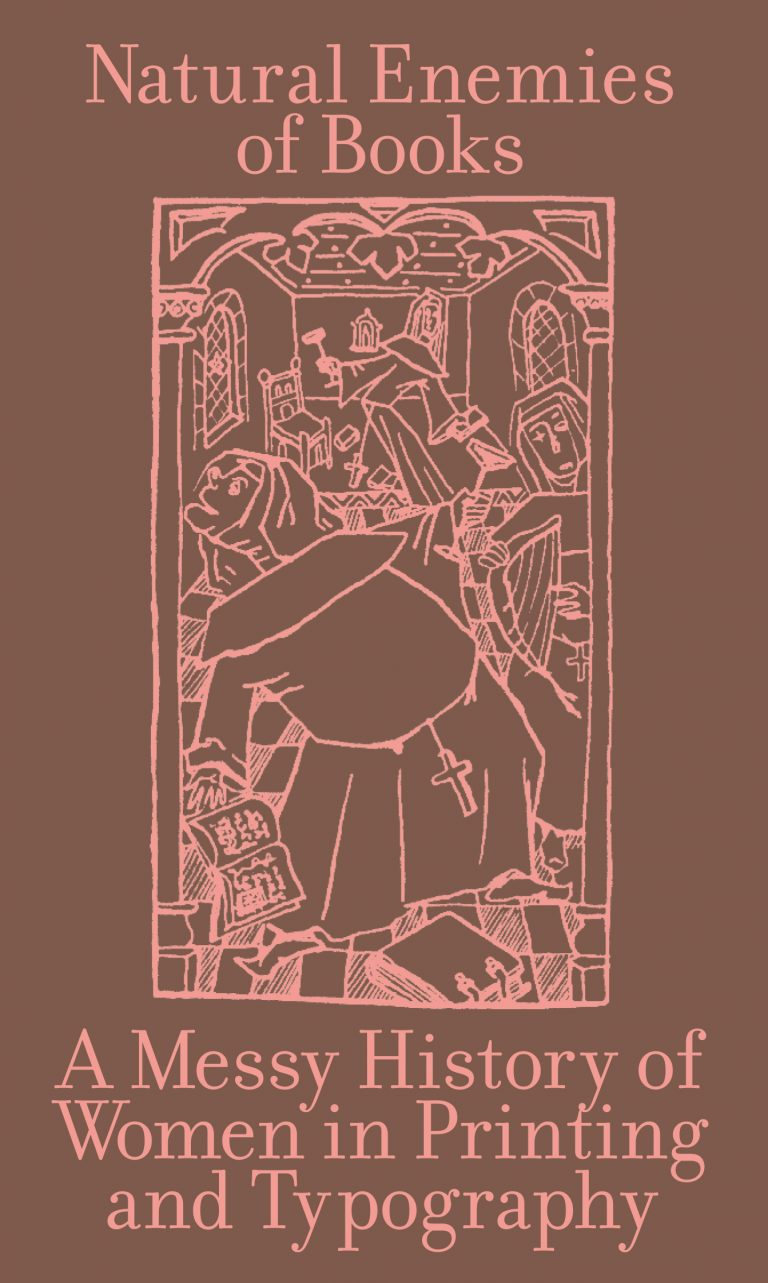 Natural Enemies of Books – A Messy History of Women in Printing and Typography, edited by MMS (Maryam Fanni, Matilda Flodmark, Sara Kaaman) is published by Occasional Papers in spring 2020.
Launches are postponed due to covid-19. Read more and purchase the book.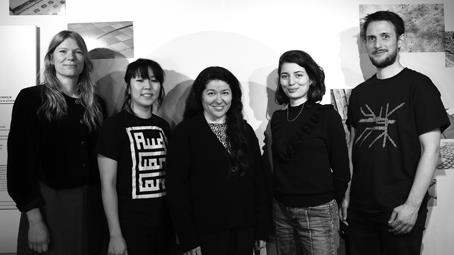 Residency at Iaspis (Swedish Arts Grants Committee's International Residency Program) with Mapping the Unjust City, October 2019–March 2020
---
Archive: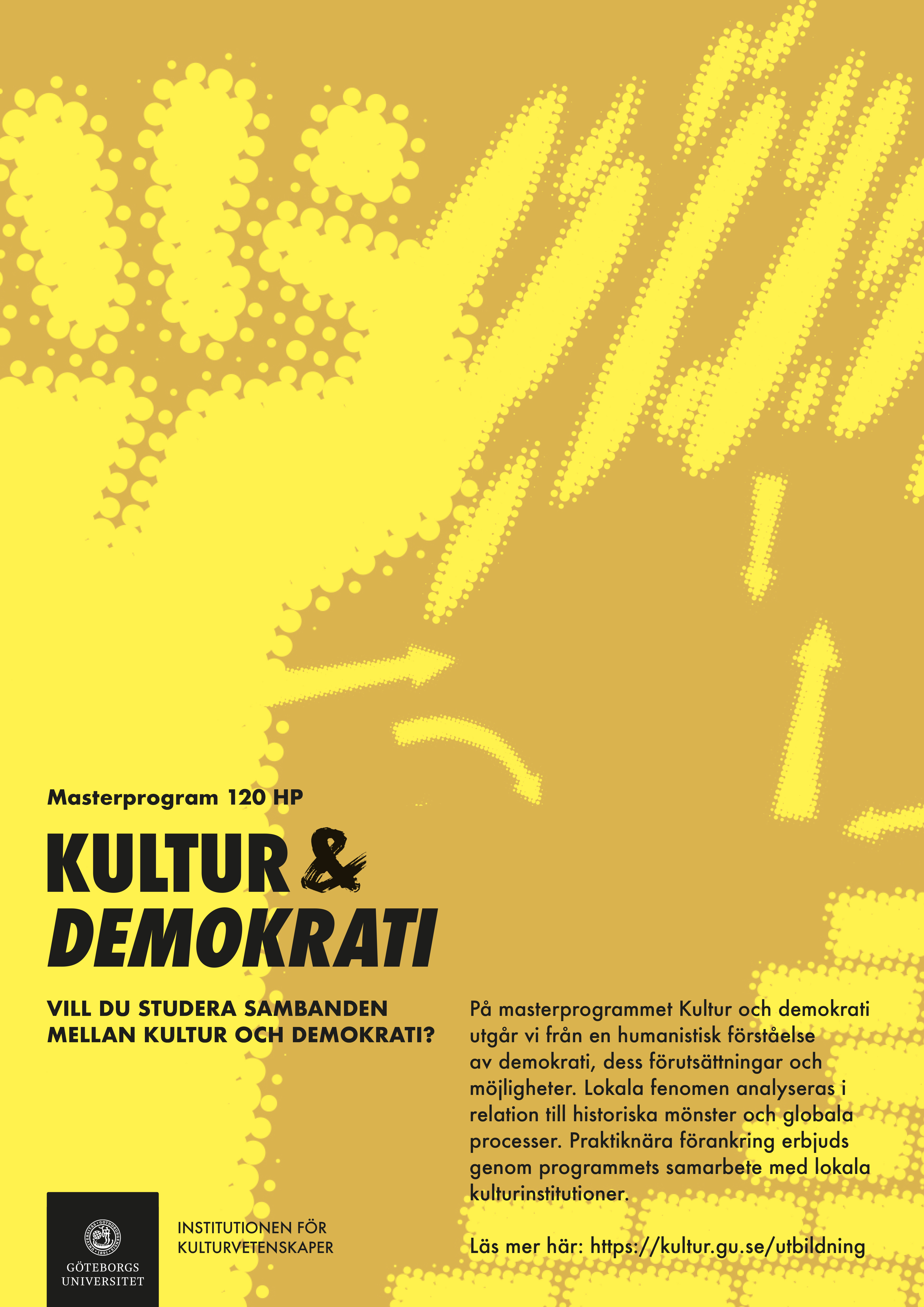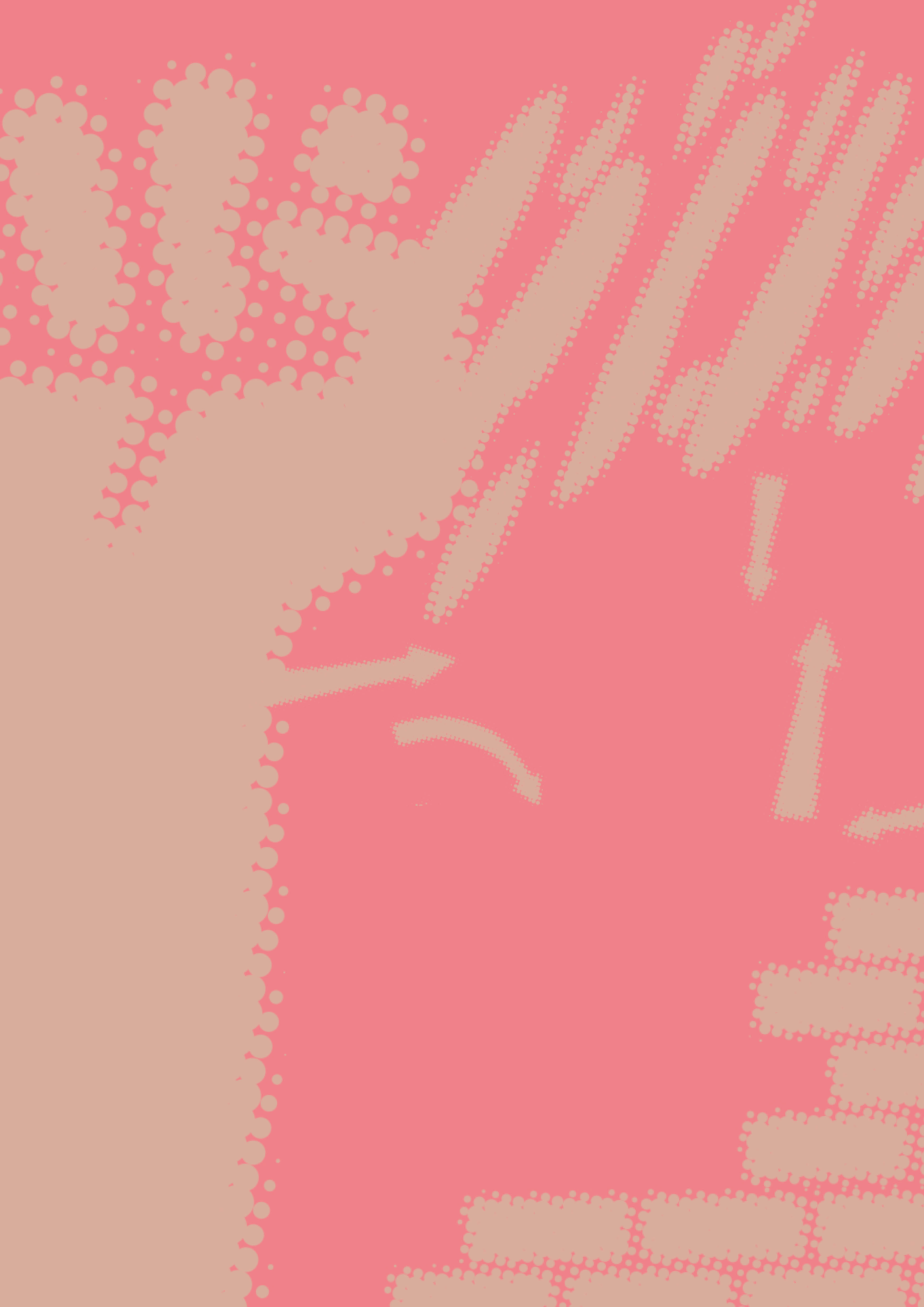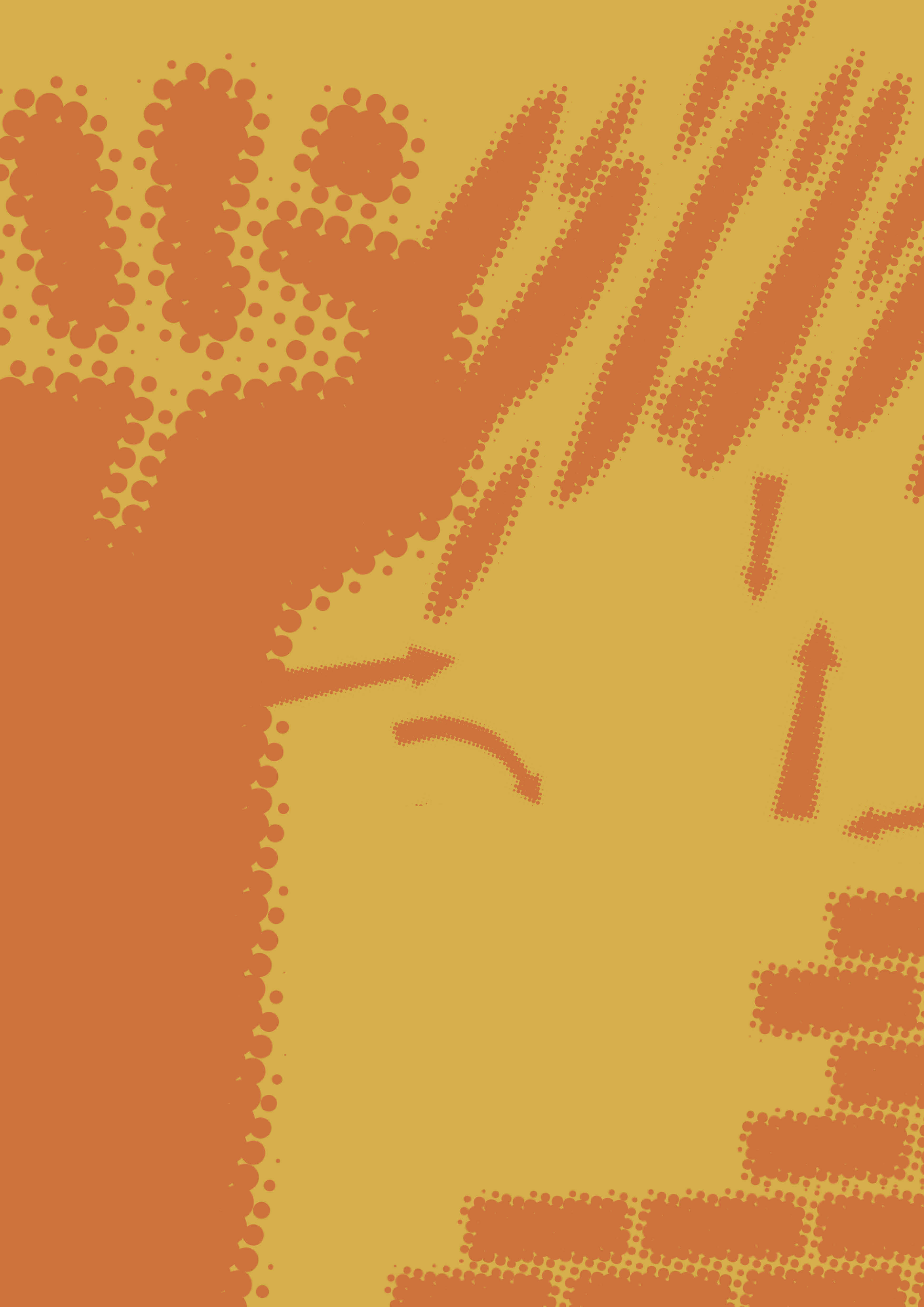 2020.03 Visual identity for MA program Culture and Democracy at Gothenburg University.
---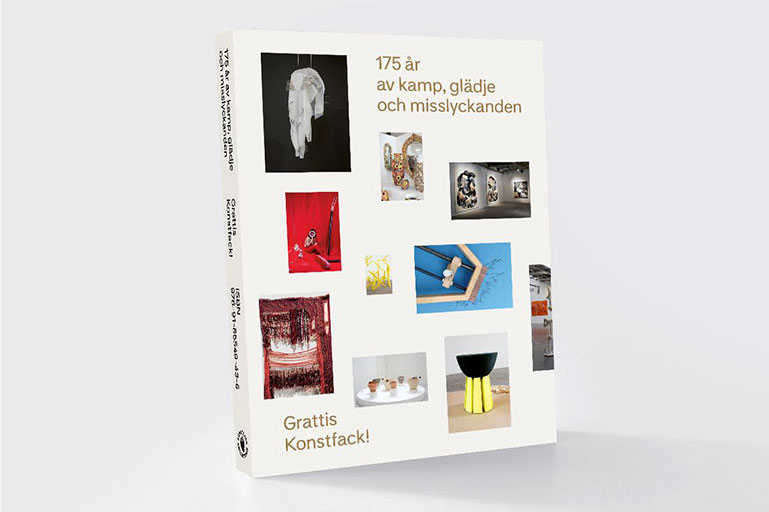 2019.11 Image Editor for the 175 year anniversary book of Konstfack University of Arts Crafts and Design, 175 år av kamp, glädje och misslyckanden – Grattis Konstfack!.
Read more
---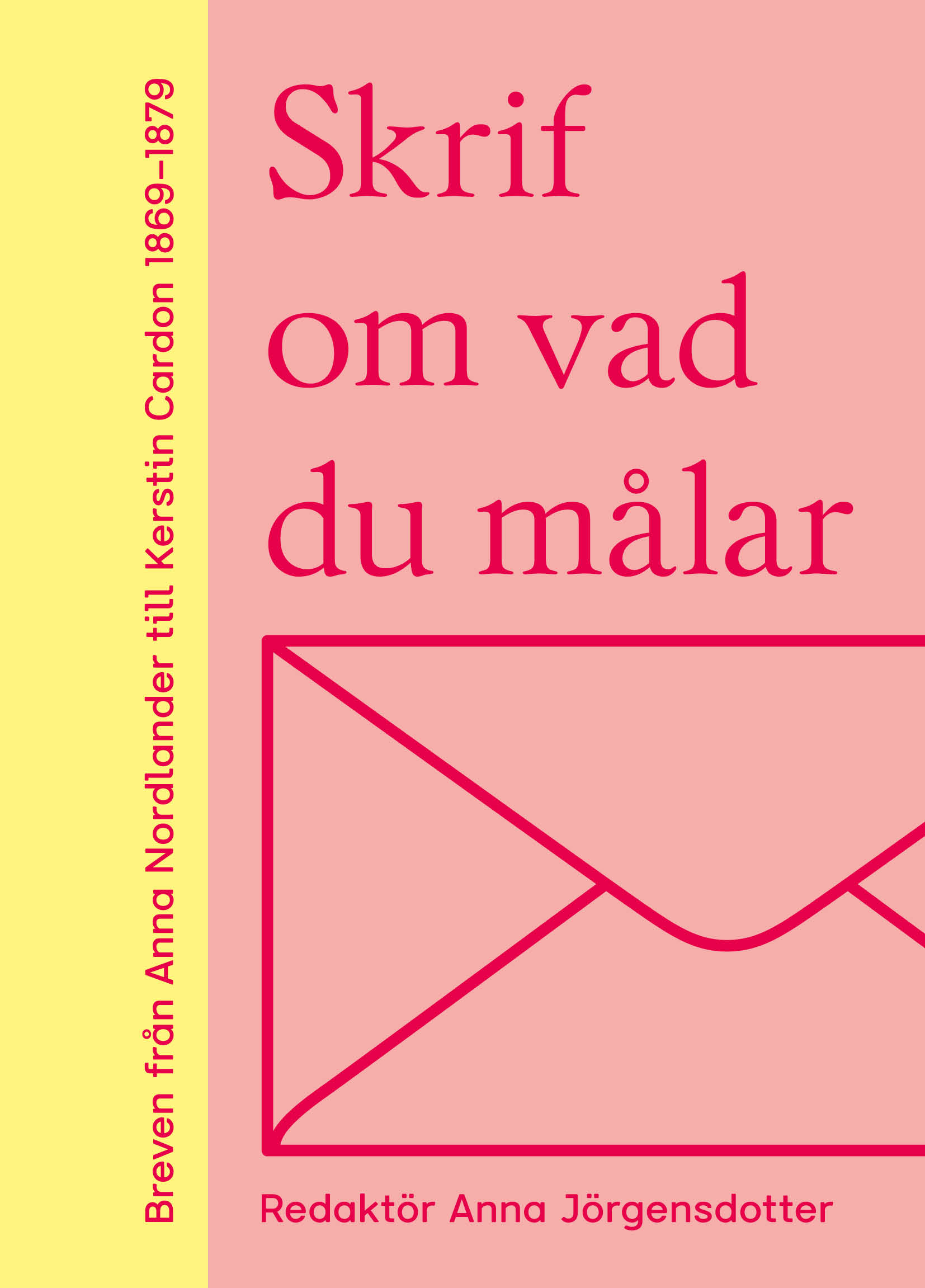 2019.12.09 Book design Skrif om vad du målar – breven från Anna Nordlander till Kerstin Cardon 1869–1879, published by Museum Anna Nordlander. Editor Anna Jörgensdotter.
Assisted by Vendela Wetterström.
---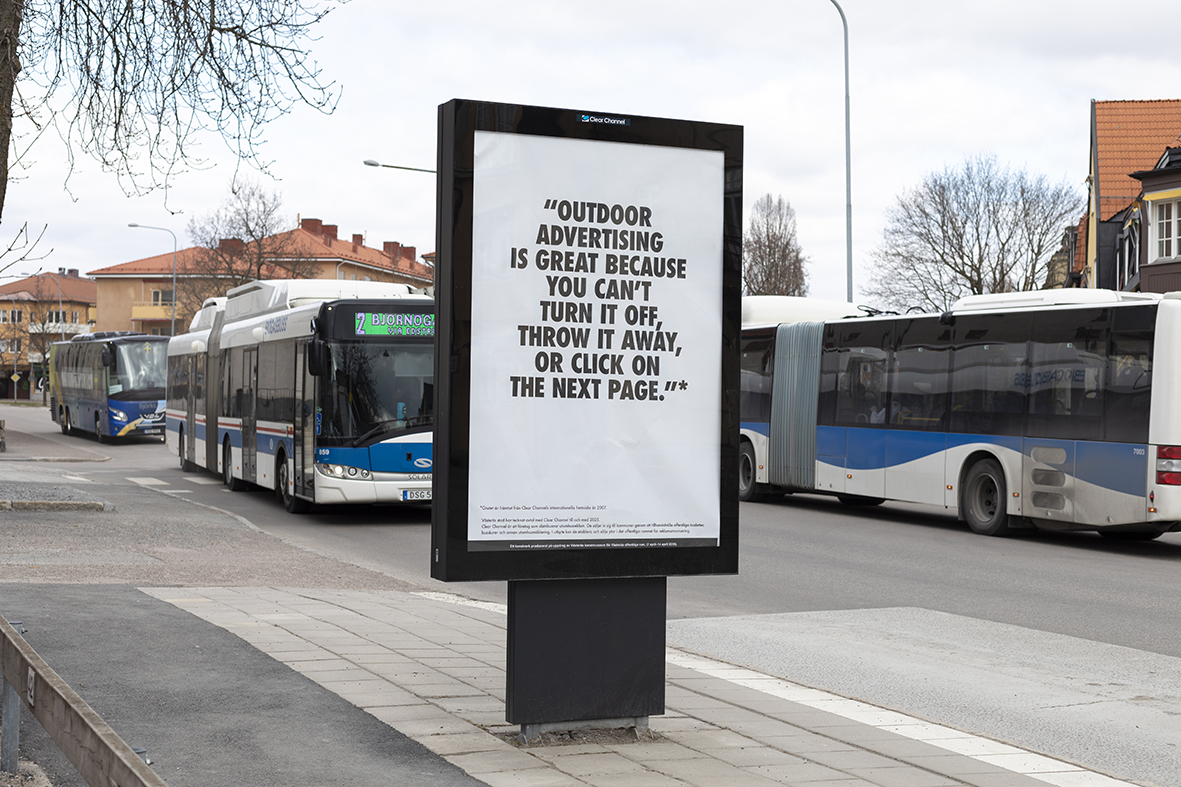 2019.04.07 Västerås stads avtal med Clear Channel (Västerås city's agreement with Clear Channel)
Public art project for for Västerås konstmuseum. Photo: Tom Larsson
Read more
---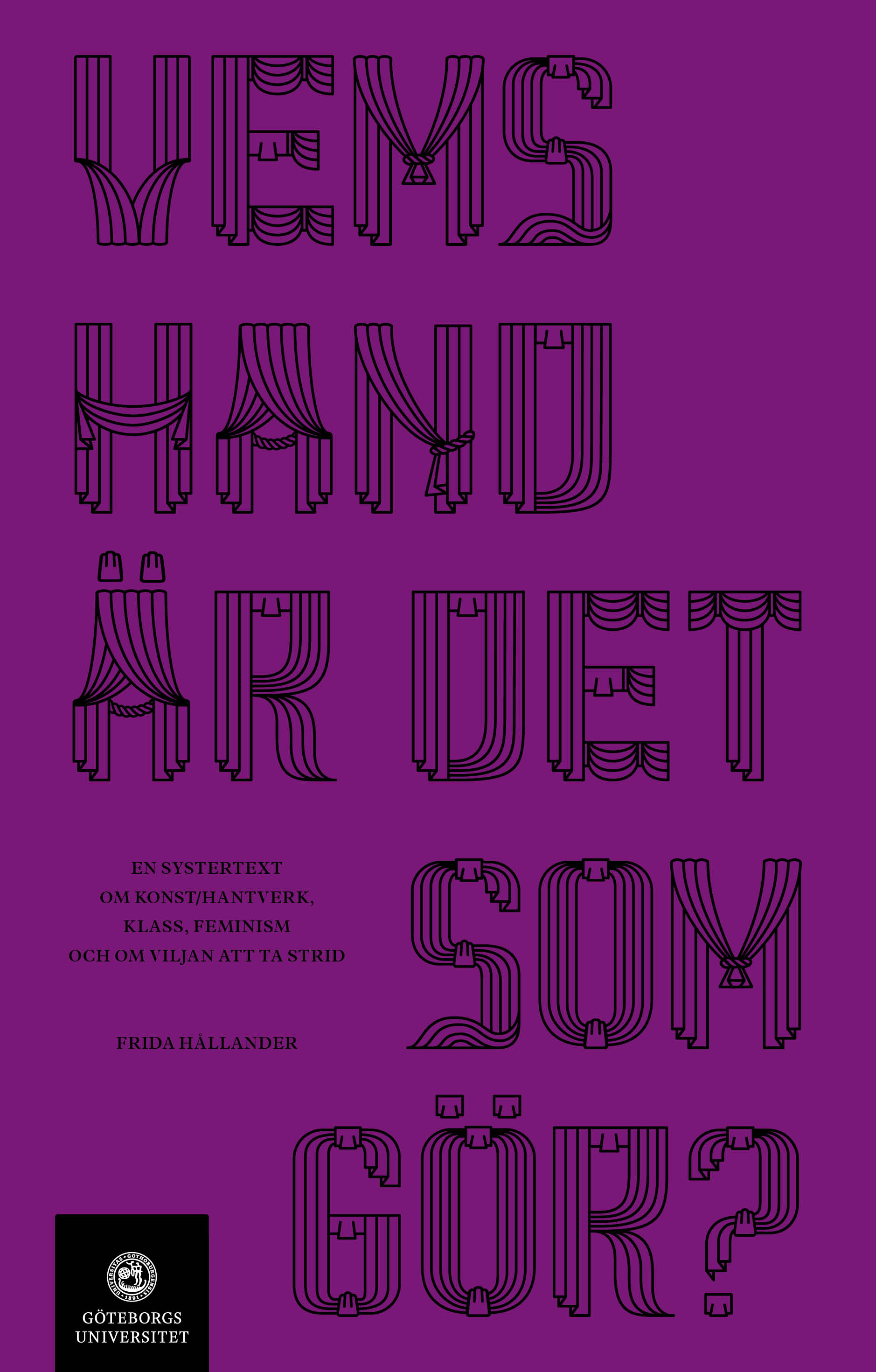 2019.01 Book design for Frida Hållander's dissertation Vems hand är det som gör? – en systertext om konst/hantverk, klass, feminism och om viljan att ta strid, published by ArtMonitor and Konstfack Collection.
Assisted by Evelina Mohei.
---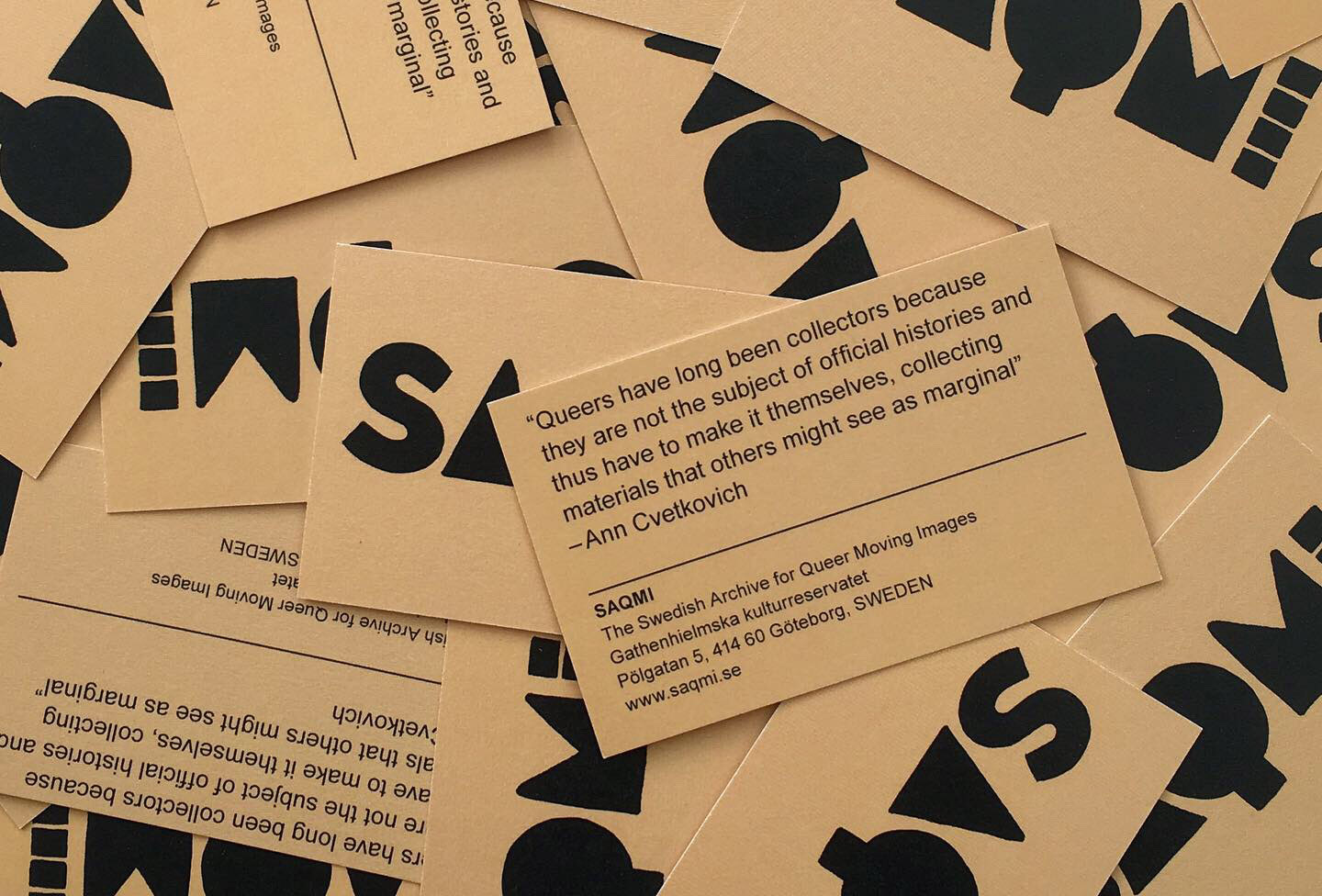 2018.12 Logotype and visual identity for SAQMI Swedish Archive for Queer Moving Images.
Assisted by Evelina Mohei. Website with animated logotype developed by Minna Sakaria and Vincent Orback.
---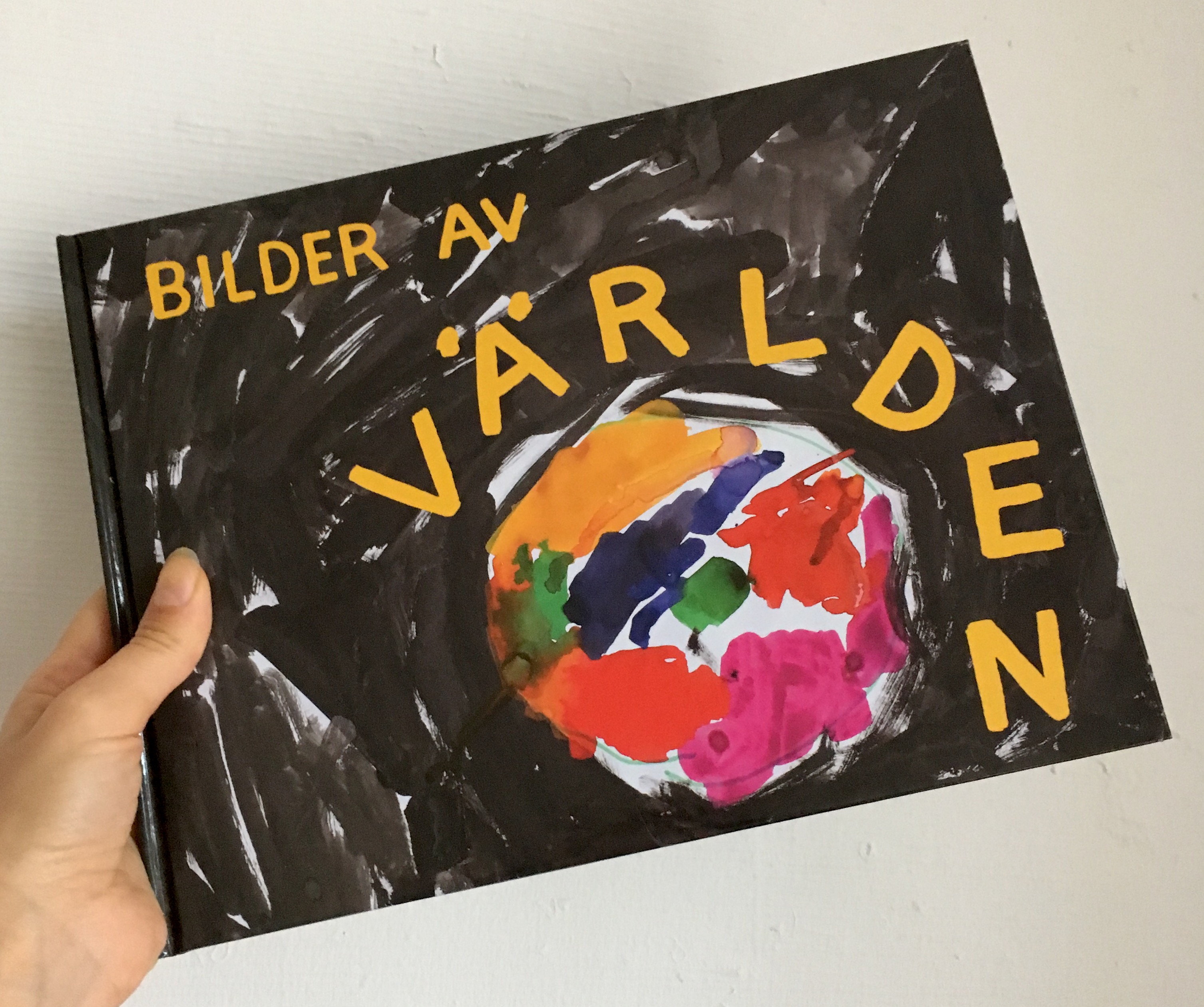 2018.09 Educational project Bilder av världen commissioned by Konsthall C, in collaboration with Paula Urbano.
Read more
---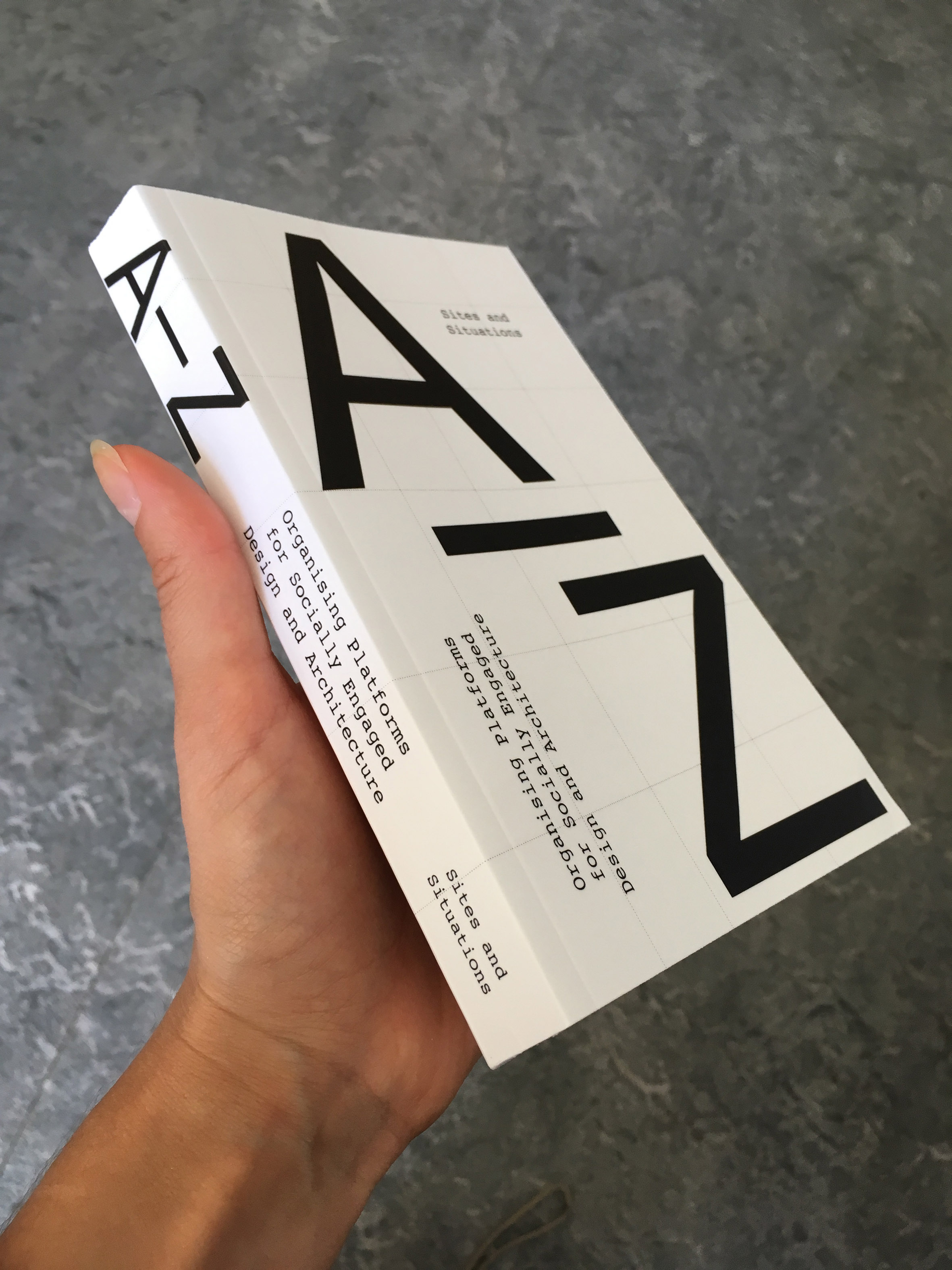 2018.09 Book design for Sites and Situations, Konstfack. In collaboration with Markus Johnson. Editor Magnus Ericson.
---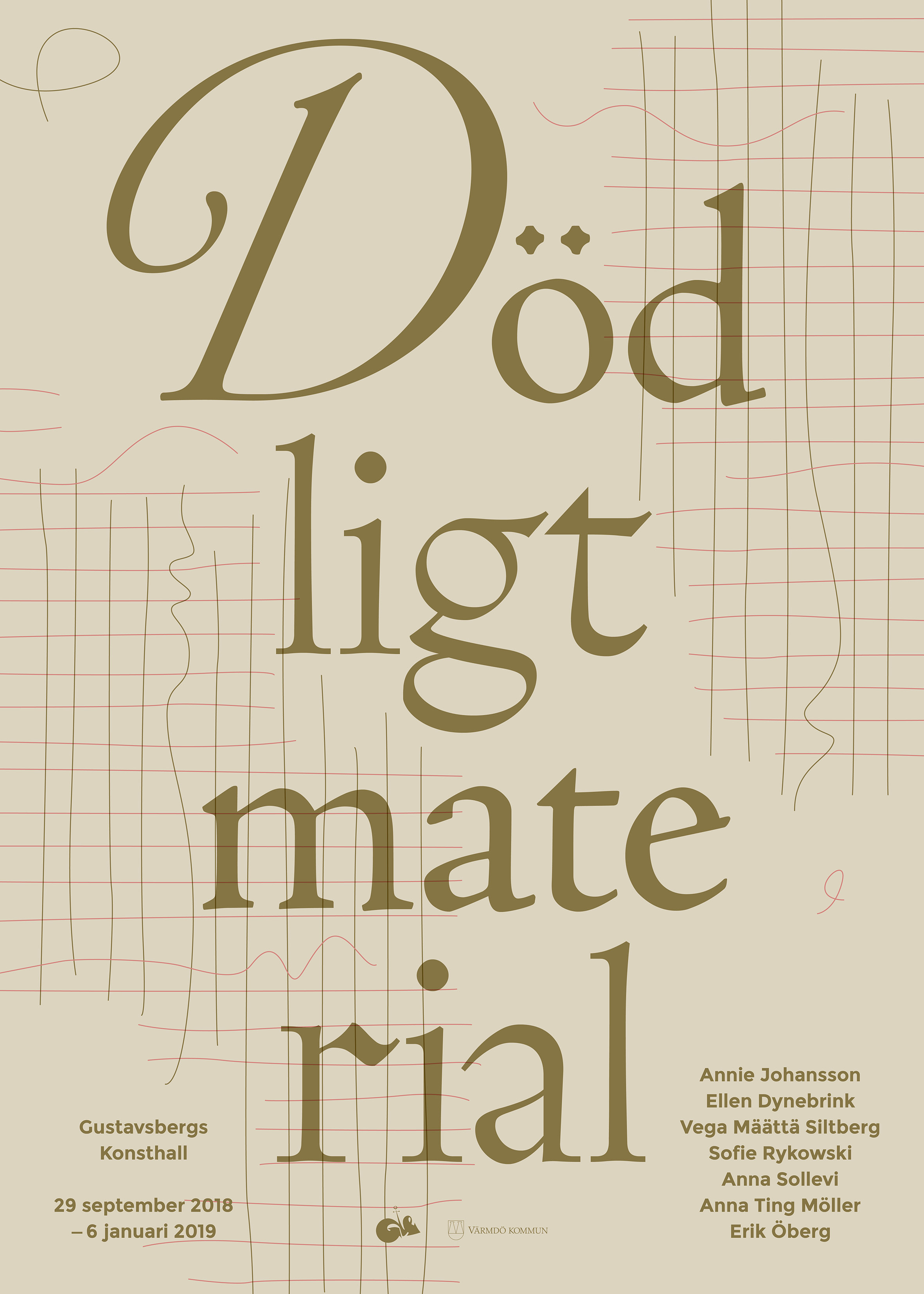 2018.09.29 Poster design for exhibition Dödligt material, Gustavsbergs Konsthall
---

2018.03.29 Publication design for Elena Mazzi's project Speech Karaoke, Quartiere Intelligente, Naples
---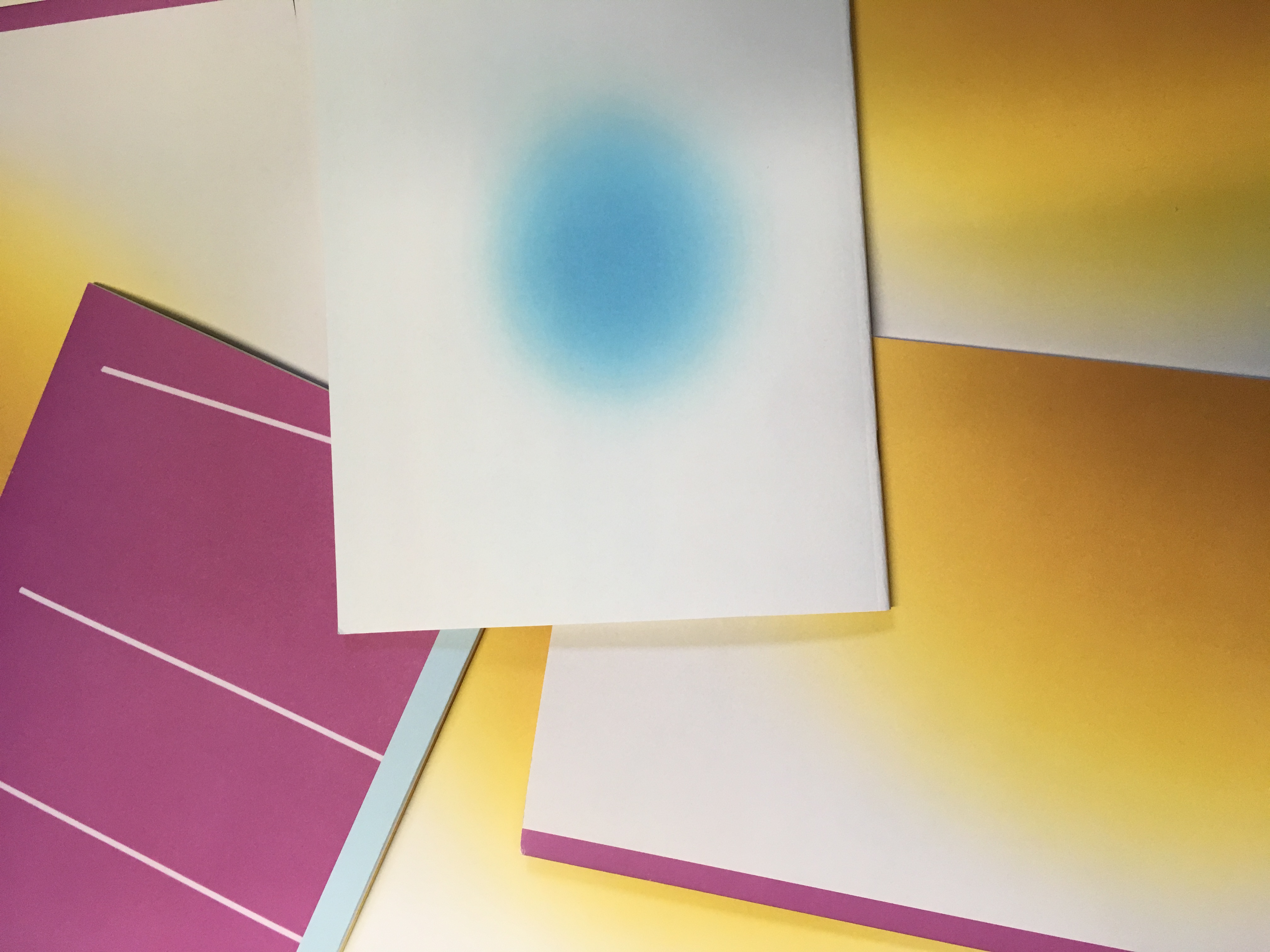 2018.03 Book design for Abstract Dialogue by photographer Rikard Laving, published by BlackBook Publications
---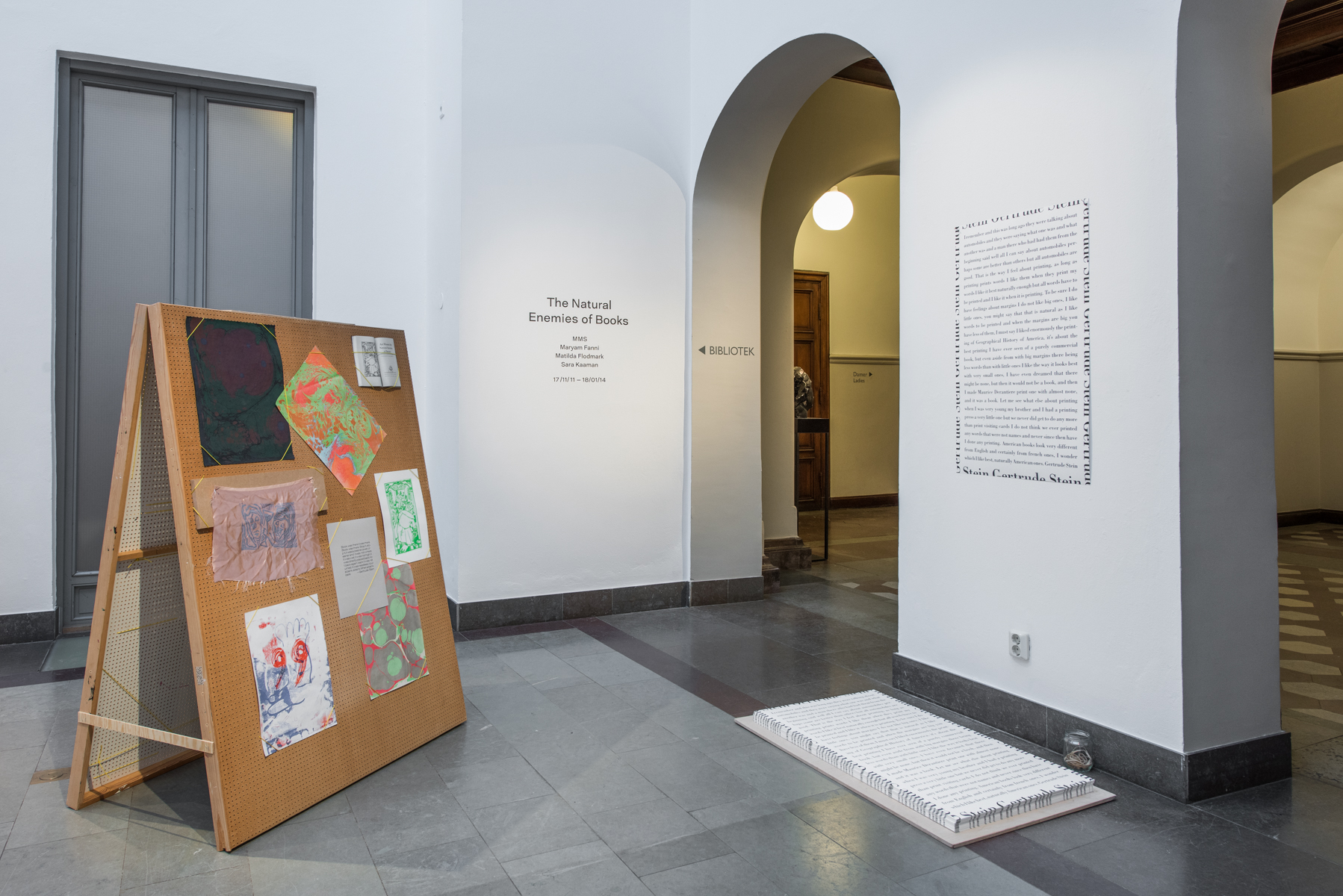 2017.11.11–2018.01.14 The Natural Enemies of Books, exhibition by MMS at Konstakademien Tengbomhallen
Photo: Johan Wahlgren
---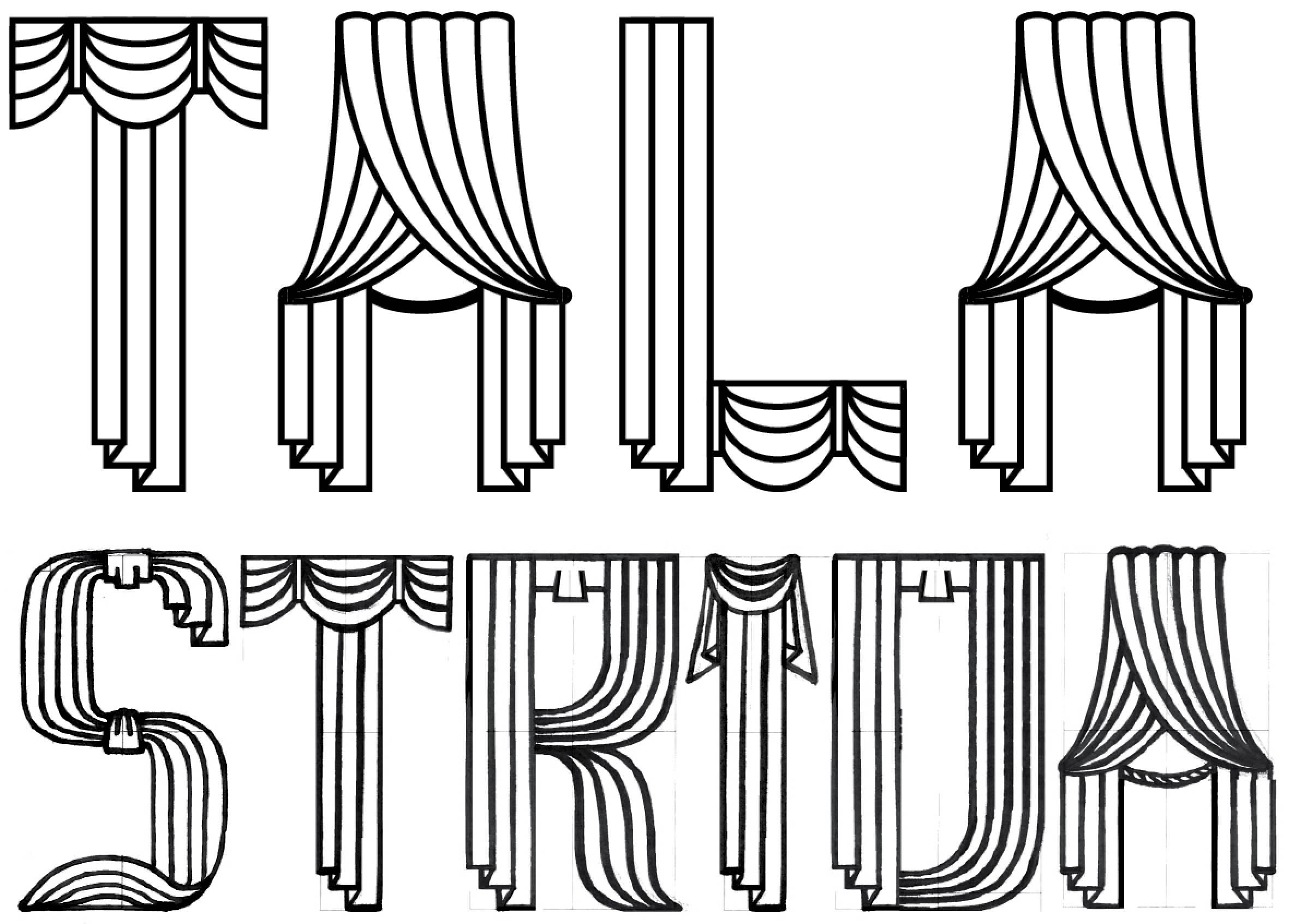 2017 Type design "Curtain"
Thank you Jacob Grønbech Jensen for digitalization
'If you want a new pair of winter curtains for your dining room, can you make them yourself, so that they shall hang straight and true and the linings not be puckered? If you can, I think you can make the banner.'
– Mary Lowndes Banners and Banner-Making (London: Artist's Suffrage League, 1909)
---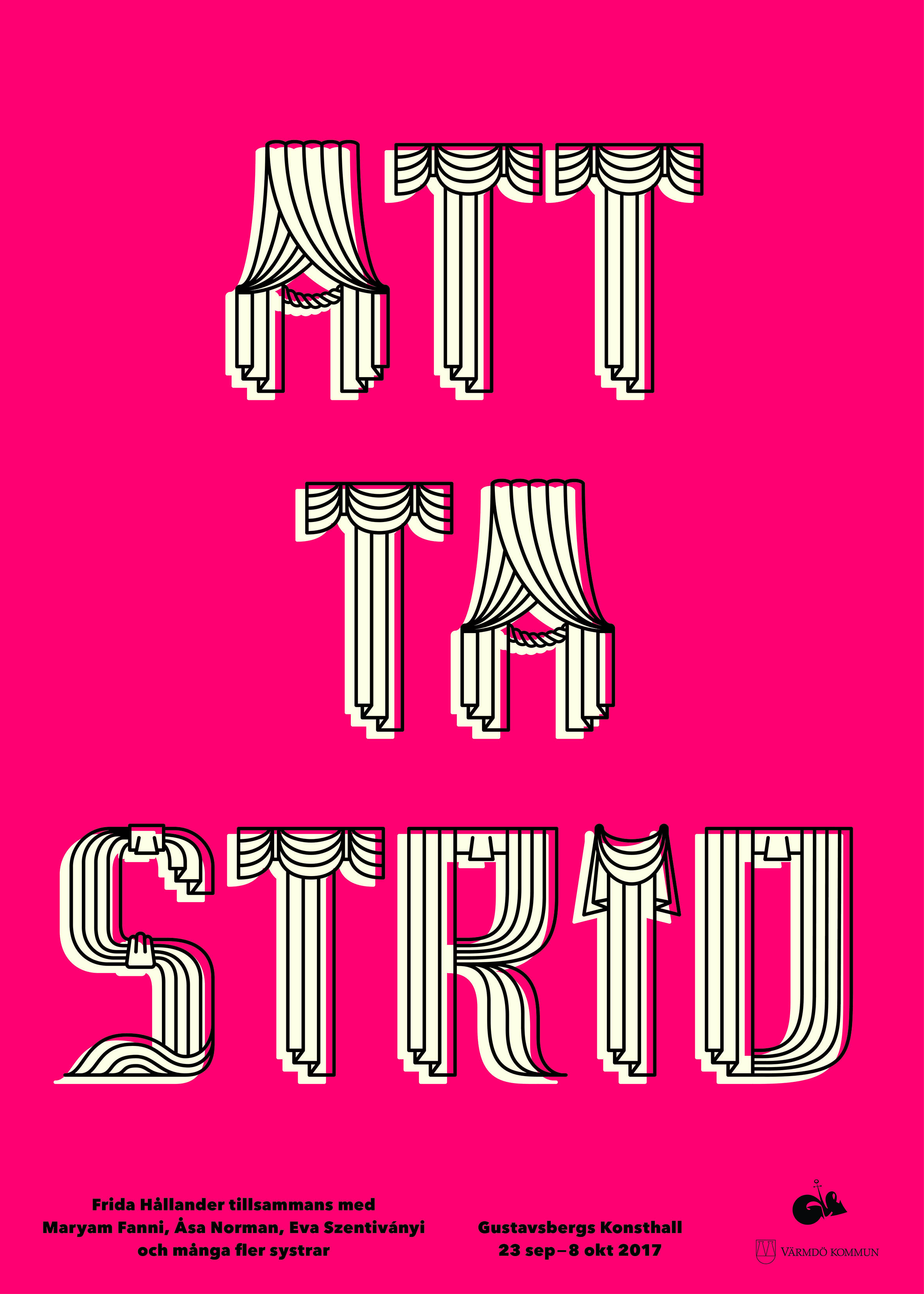 2017.09.23 Poster for exhibition Att ta strid at Gustavsbergs konsthall
---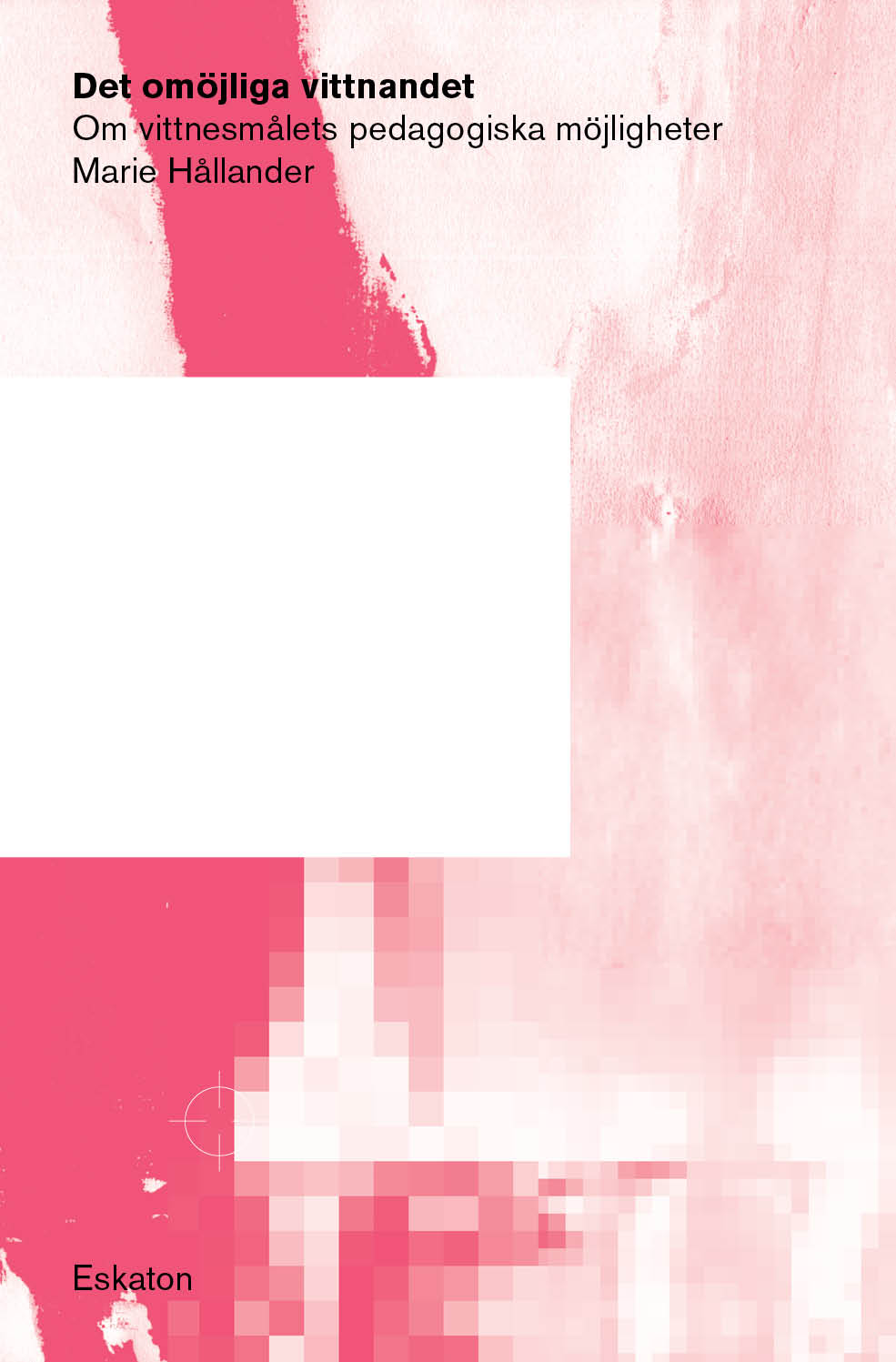 2017.08 Book cover design for Det omöjliga vittnandet by Marie Hållander, published by Eskaton.
---
2017.06.24 Book design for artist Elena Mazzi's project Atlante Energetico published by La Fondazione Spinola Banna per l'Arte and GAM Galleria Arte Moderna e Contemporanea di Torino
---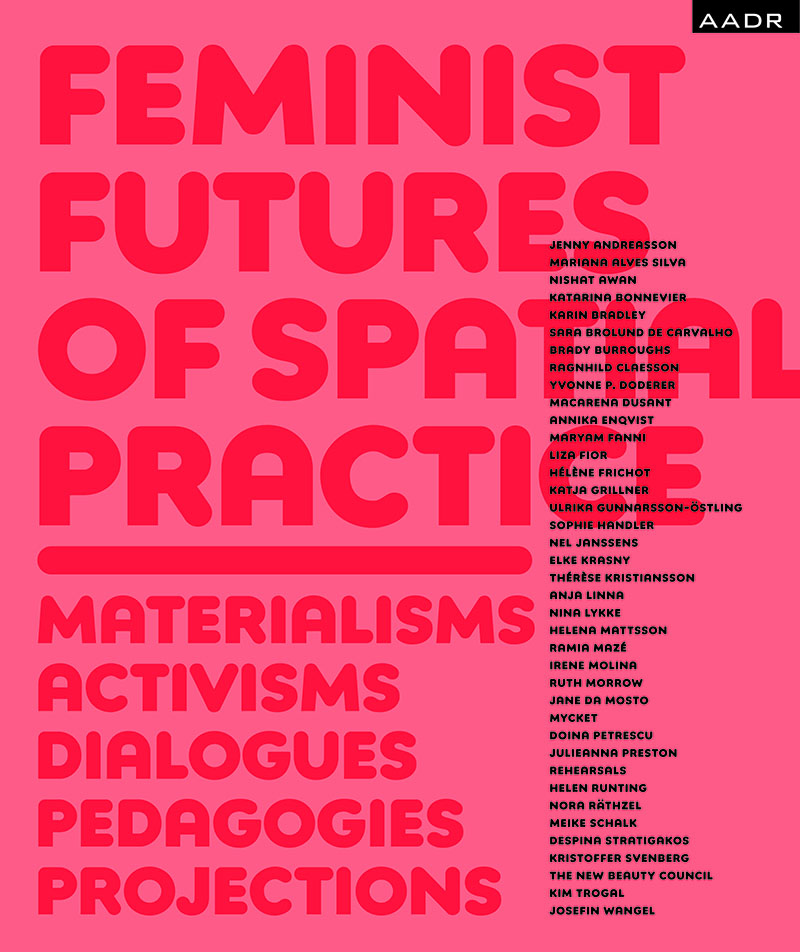 2017.06 Book design, Feminist Futures of Spatial Practice edited by Meike Schalk, Thérèse Kristiansson, Ramia Mazé, published by AADR.
Typeface Lipstick by Kerstin Hanson
Purchase book
---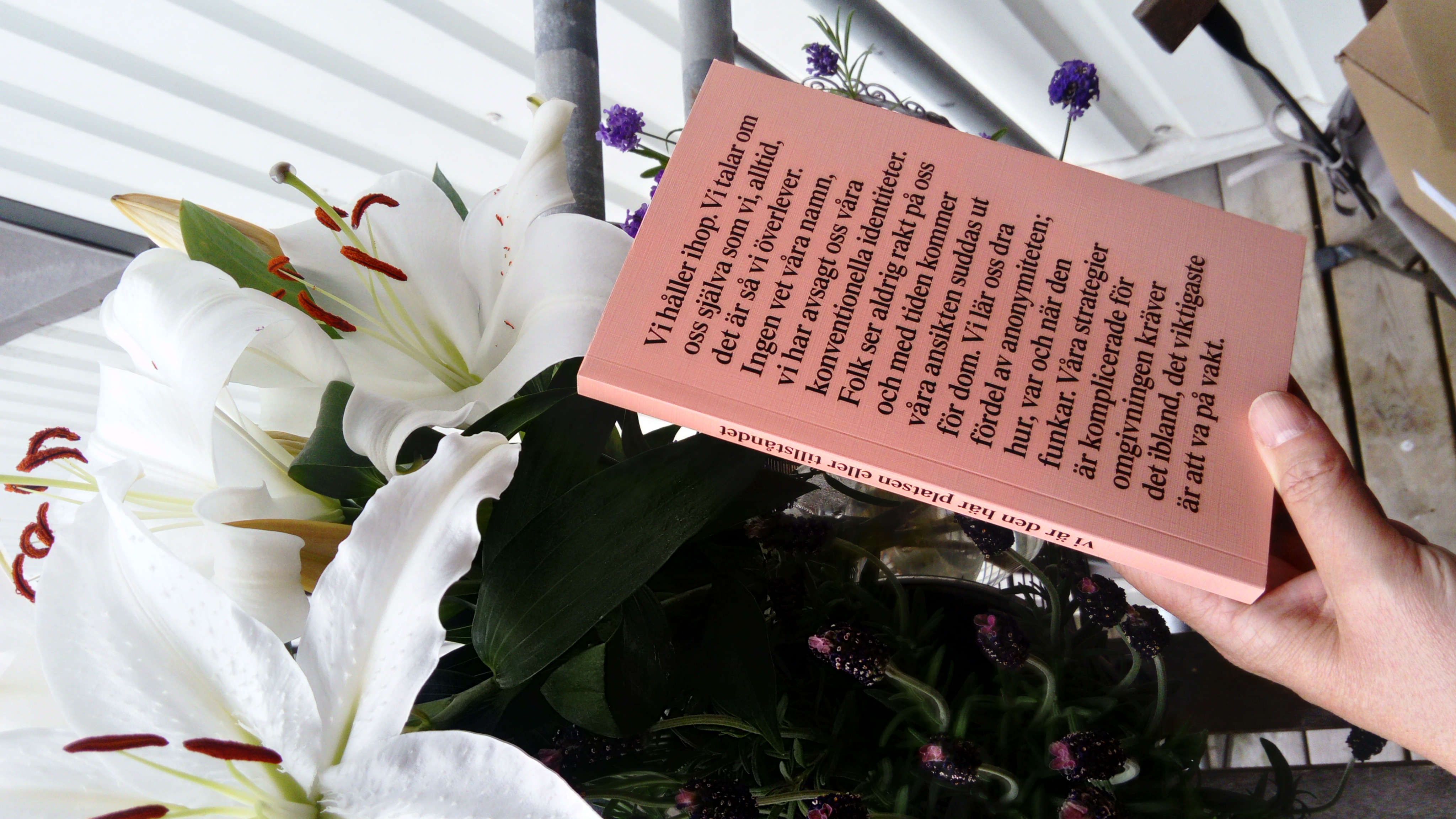 2017.06.03 vi är den här platsen eller tillståndet, Johanna Gustavsson
Book design in collaboration with Rikard Heberling
Purchase book
---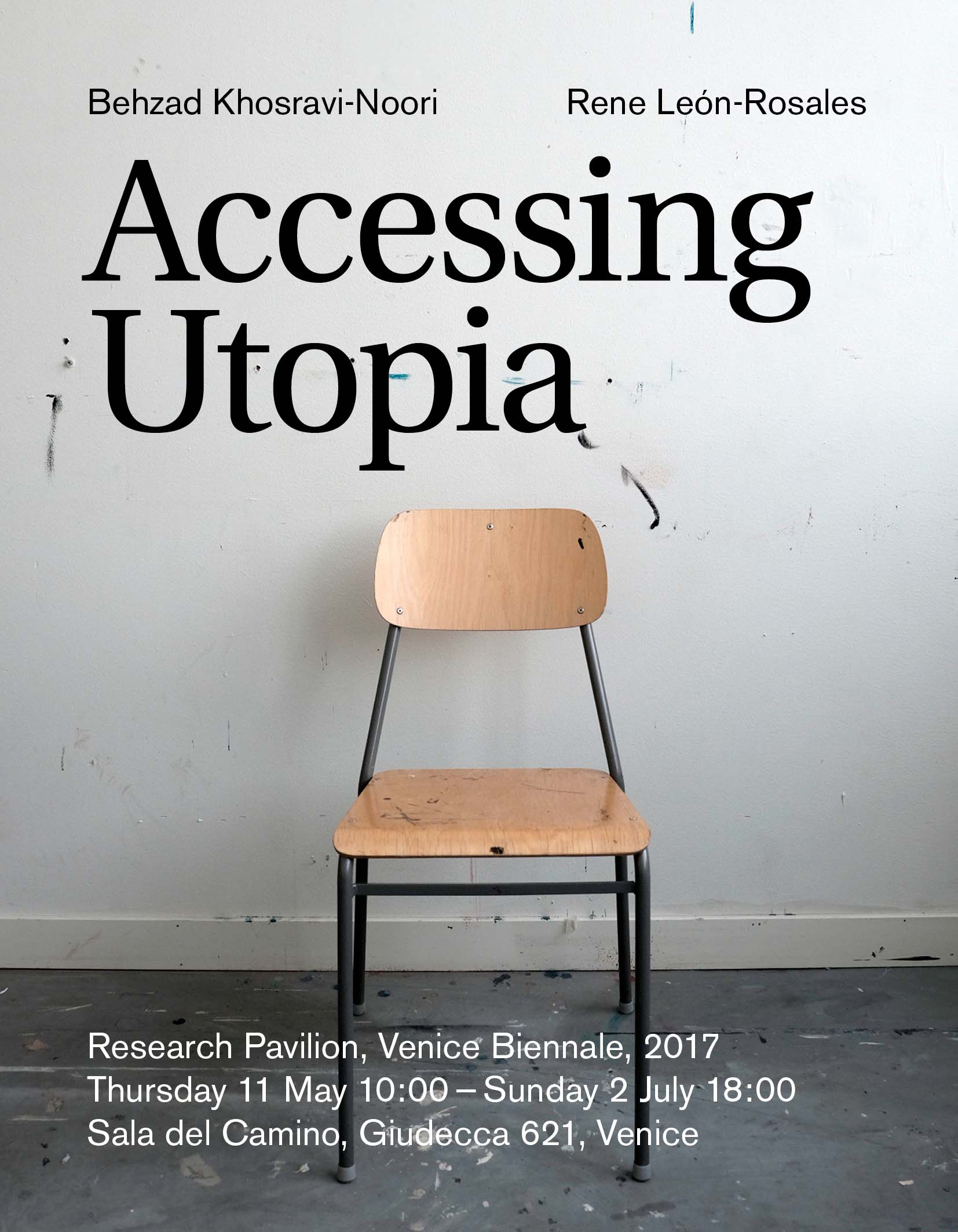 2017.05.11 Catalogue design, Accessing Utopia, Behzad Khosravi-Noori and Rene León-Rosales, Research Pavilion at the Venice Biennale 2017
---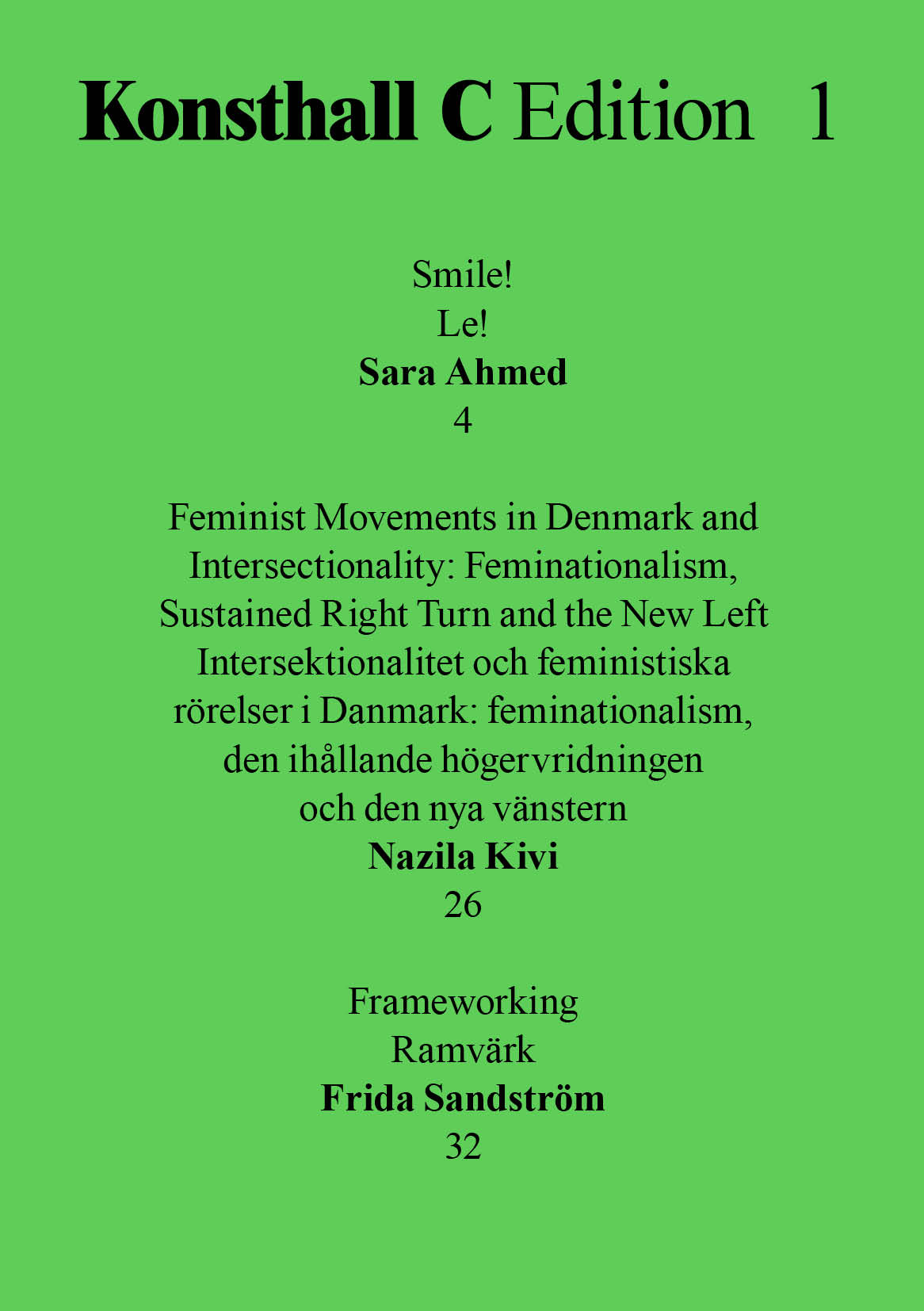 2017.03.17 Konsthall C Editions, edited by Corina Oprea.
Publication series design in collaboration with Rikard Heberling.
---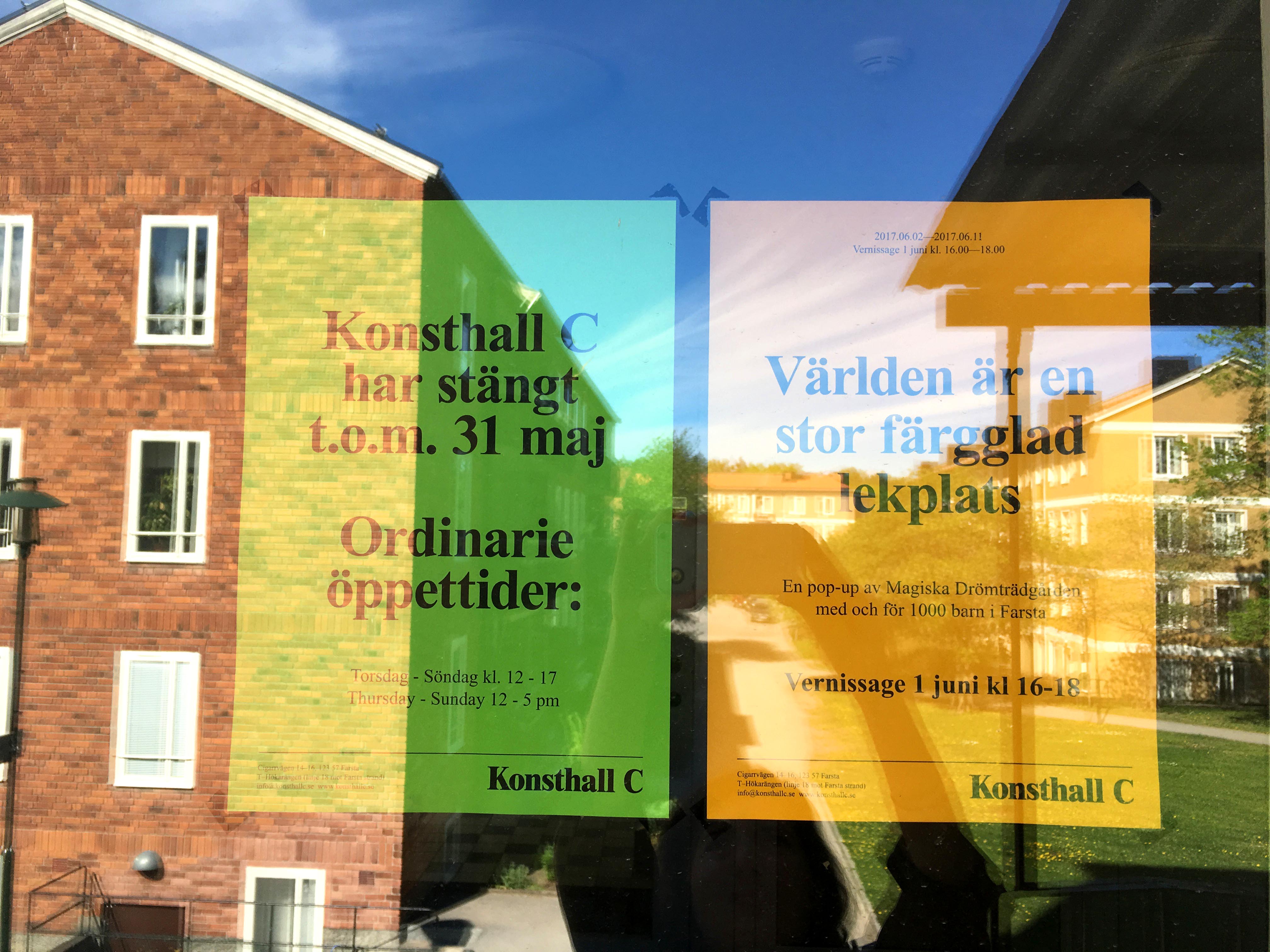 2017.03.17 Konsthall C identity
Graphic identity (modified) in collaboration with Rikard Heberling
---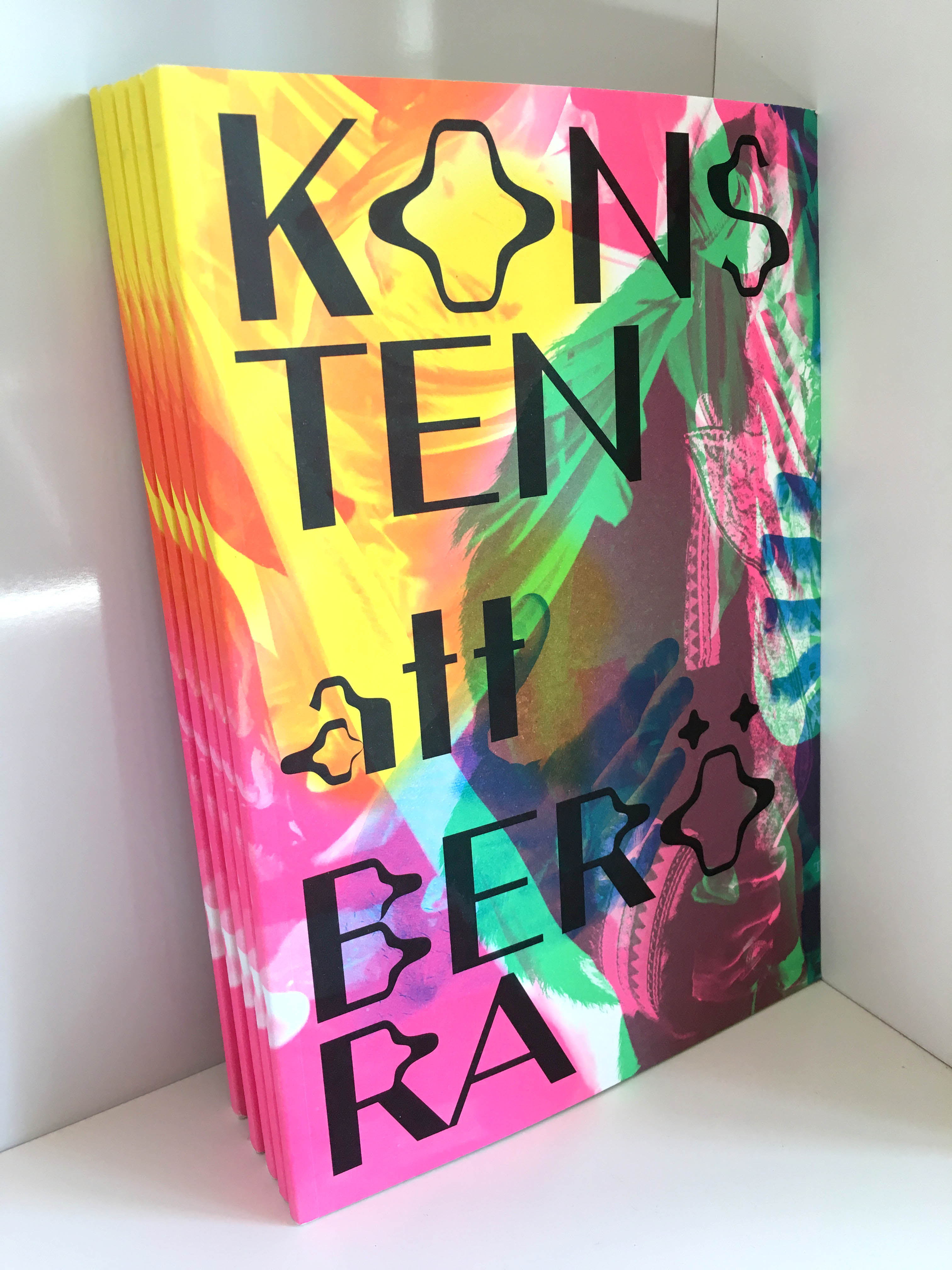 2017.02 Graphic design, Konsten att beröra, Kulturrådet (Swedish Arts Council) and Riksutställningar.
---
2013.05.18 Ordens makt – power-analytical perspectives on typography, in collaboration with Rikard Heberling, Konstfack
With contributions by Johanna Lewengard, Behzad Khosravi Noori, Uje Brandelius
2012 Graphic identity for Konstfack at Rossanna Orlandi, Milan Furniture Fair, in collaboration with Rikard Heberling
Website
In collaboration with Ebba Forslind, Gustaf From, Evelina Kroon-Sandberg, Tomas Nilsson, Marcus Gunnar Pettersson, Minna Sakaria, Nike Spengler, Miia Vallius, Daniel Wasmuth and Jeff Östberg