MARYAM FANNI is a designer, editor, researcher and educator based in Stockholm and Gothenburg, Sweden.
PhD student in Design at HDK-Valand Academy of Art and Design, University of Gothenburg.
Co-founder and member of collectives MMS, Söderorts Institut För Andra Visioner and Mapping the Unjust City.
Member of research group Aktion Arkiv.

hej ⦾ maryamfanni • se
+46 (0) 735566214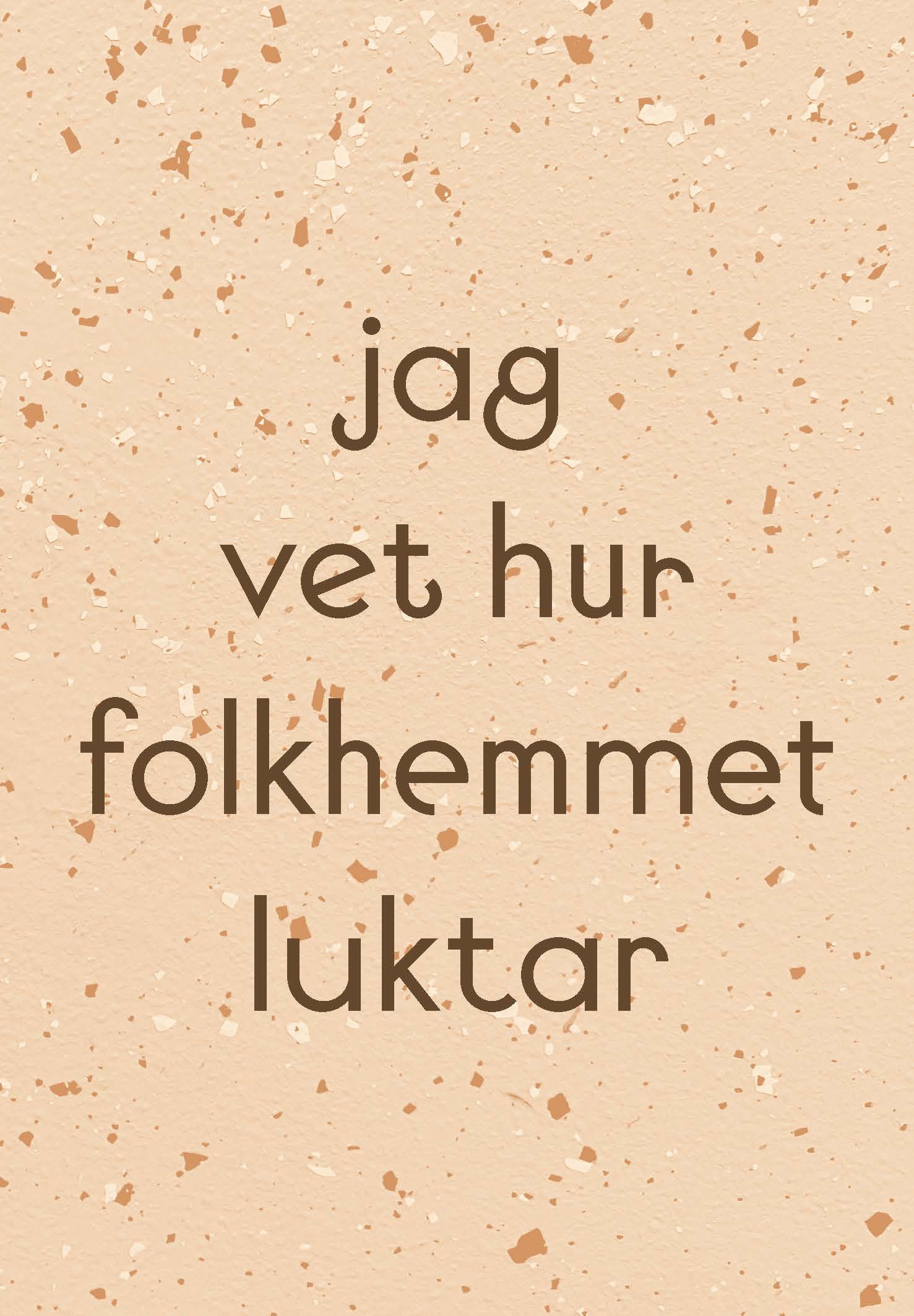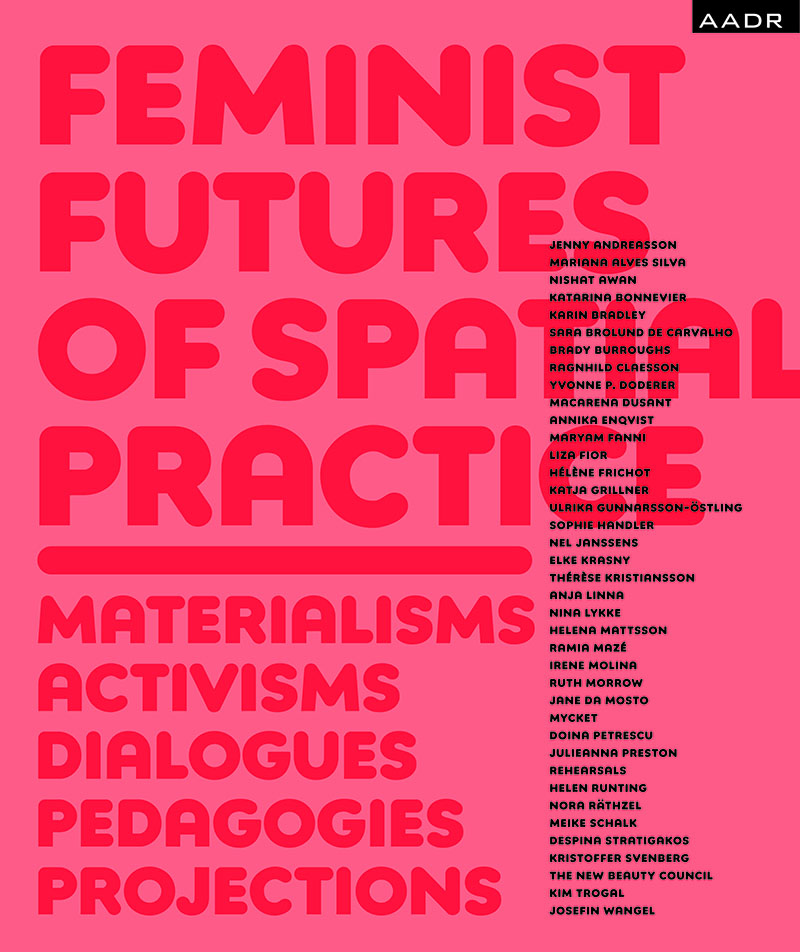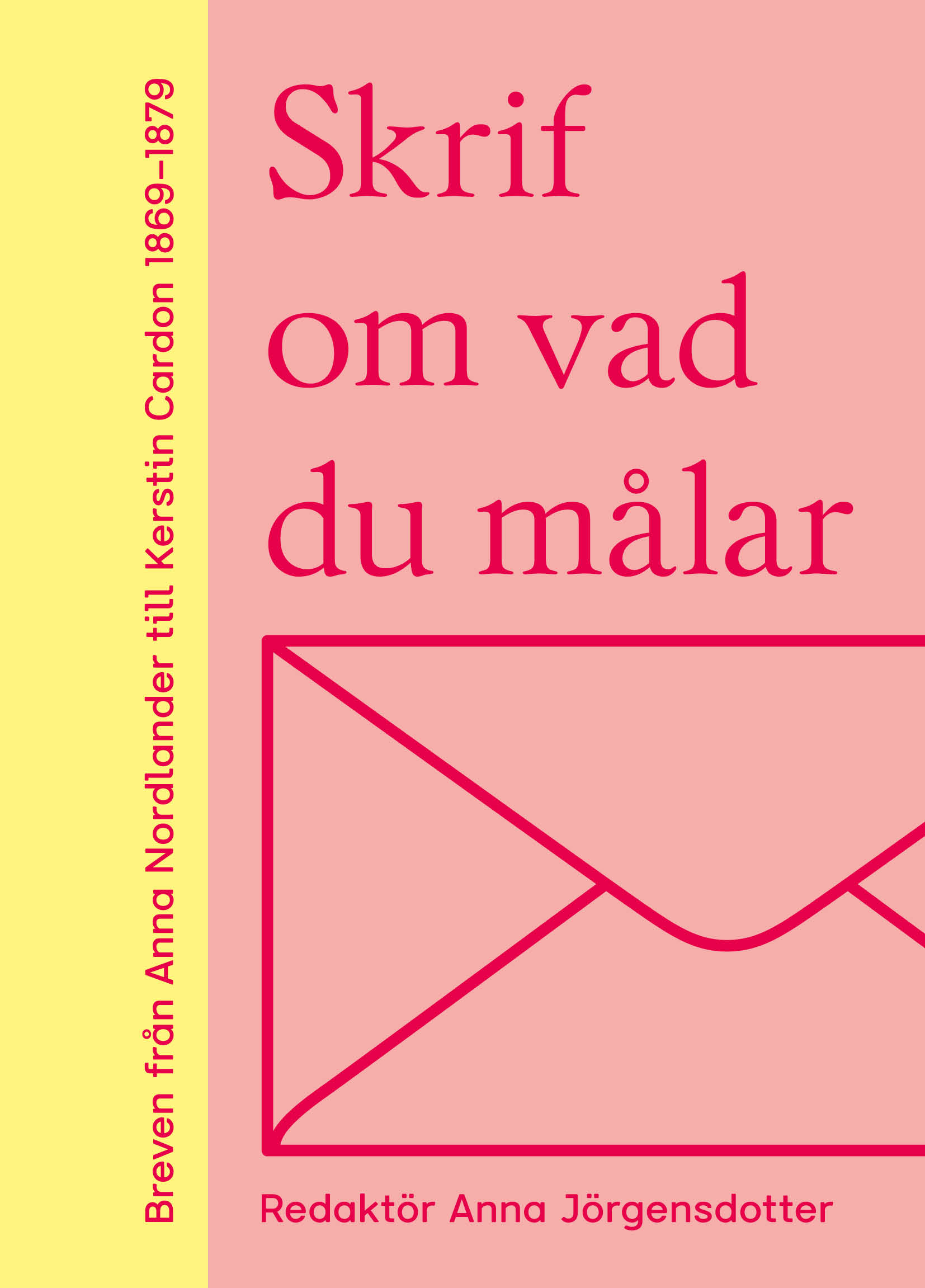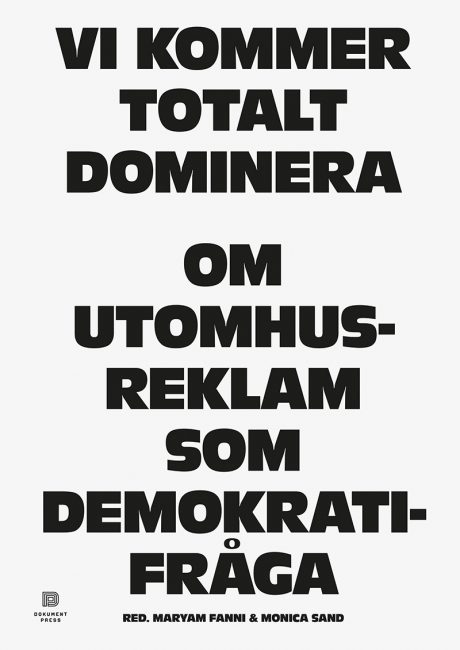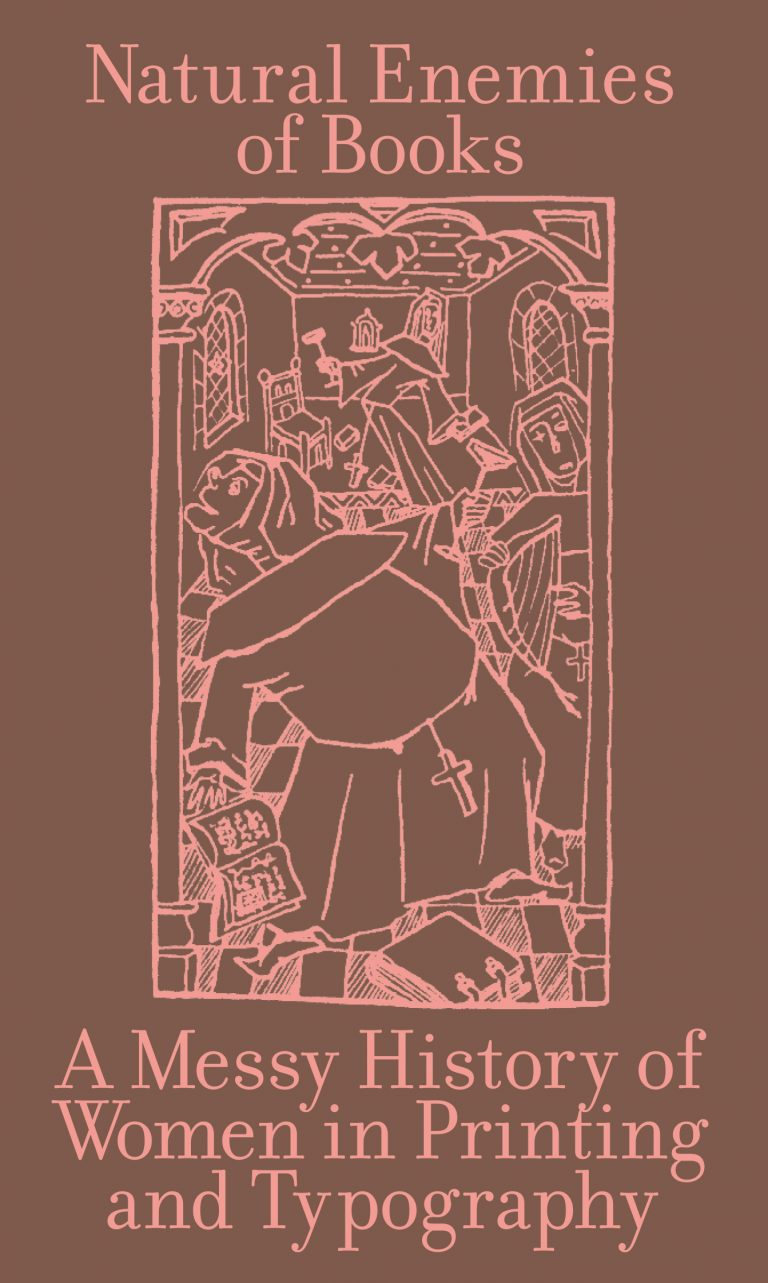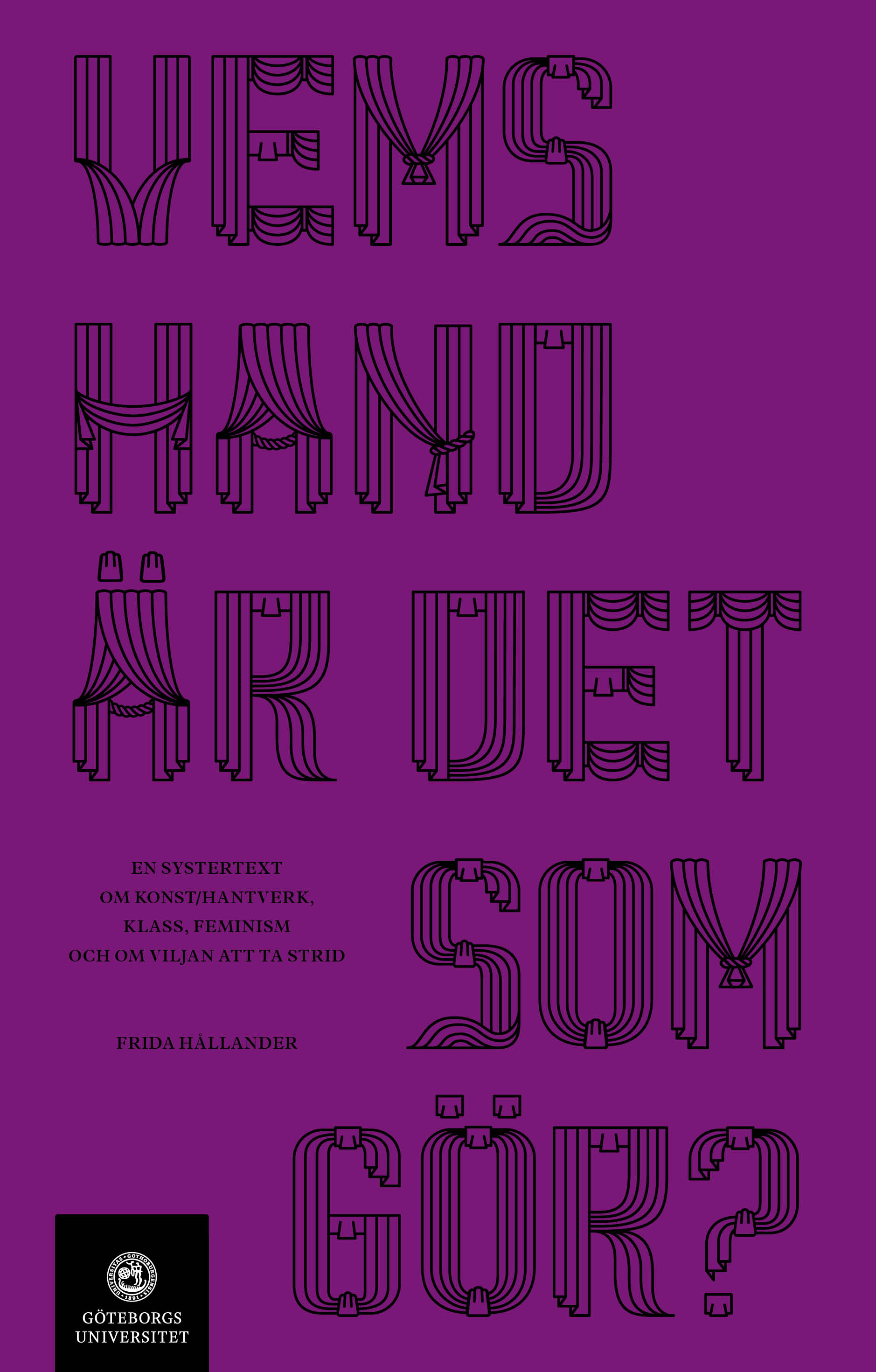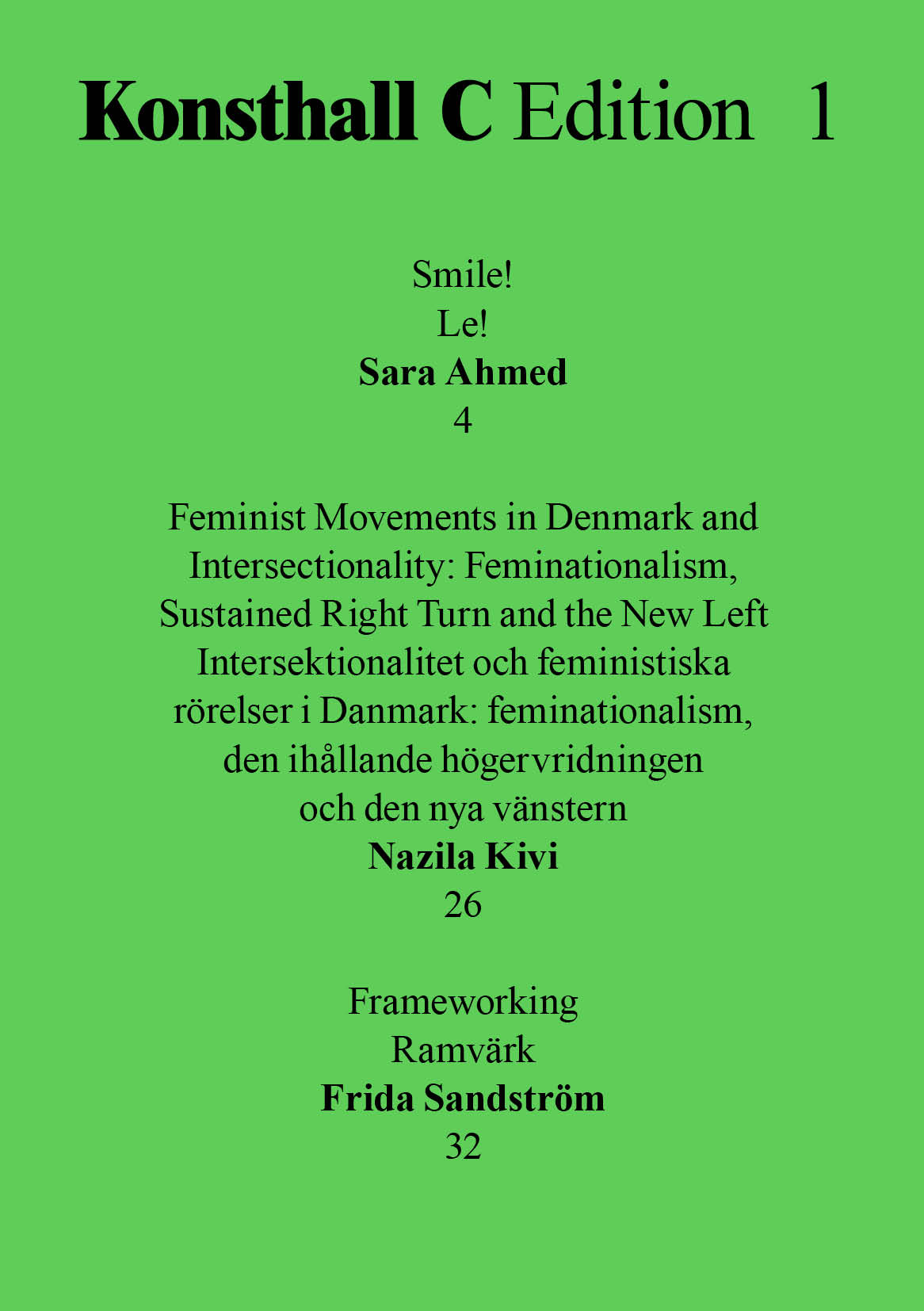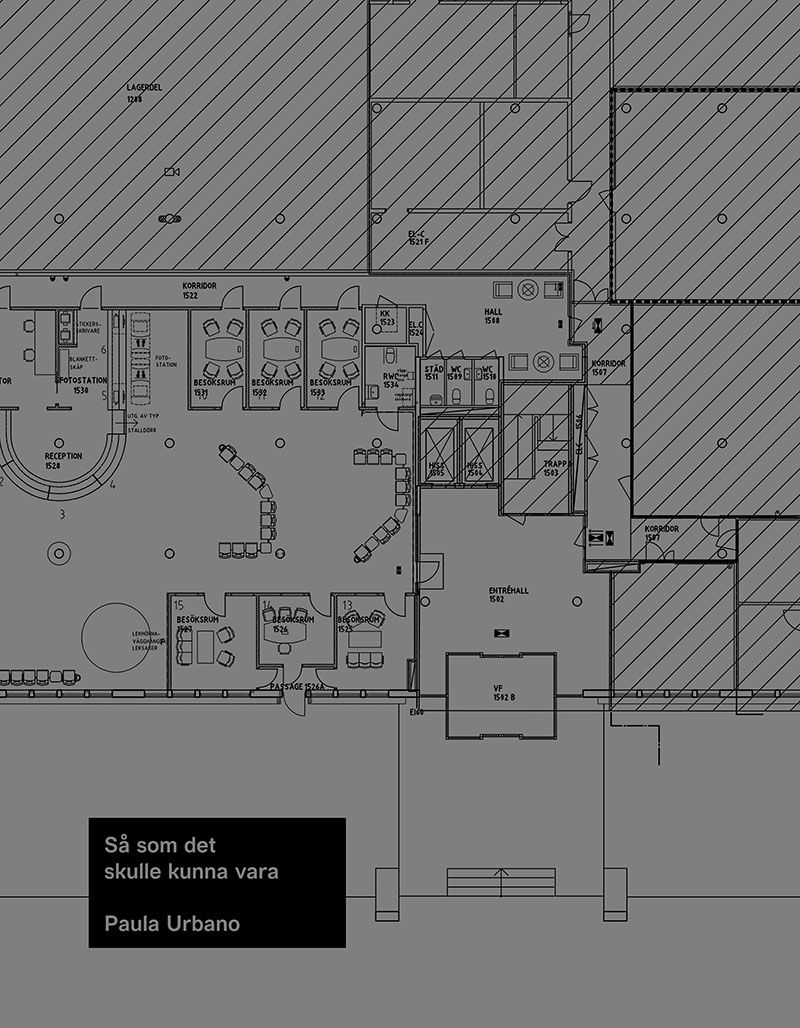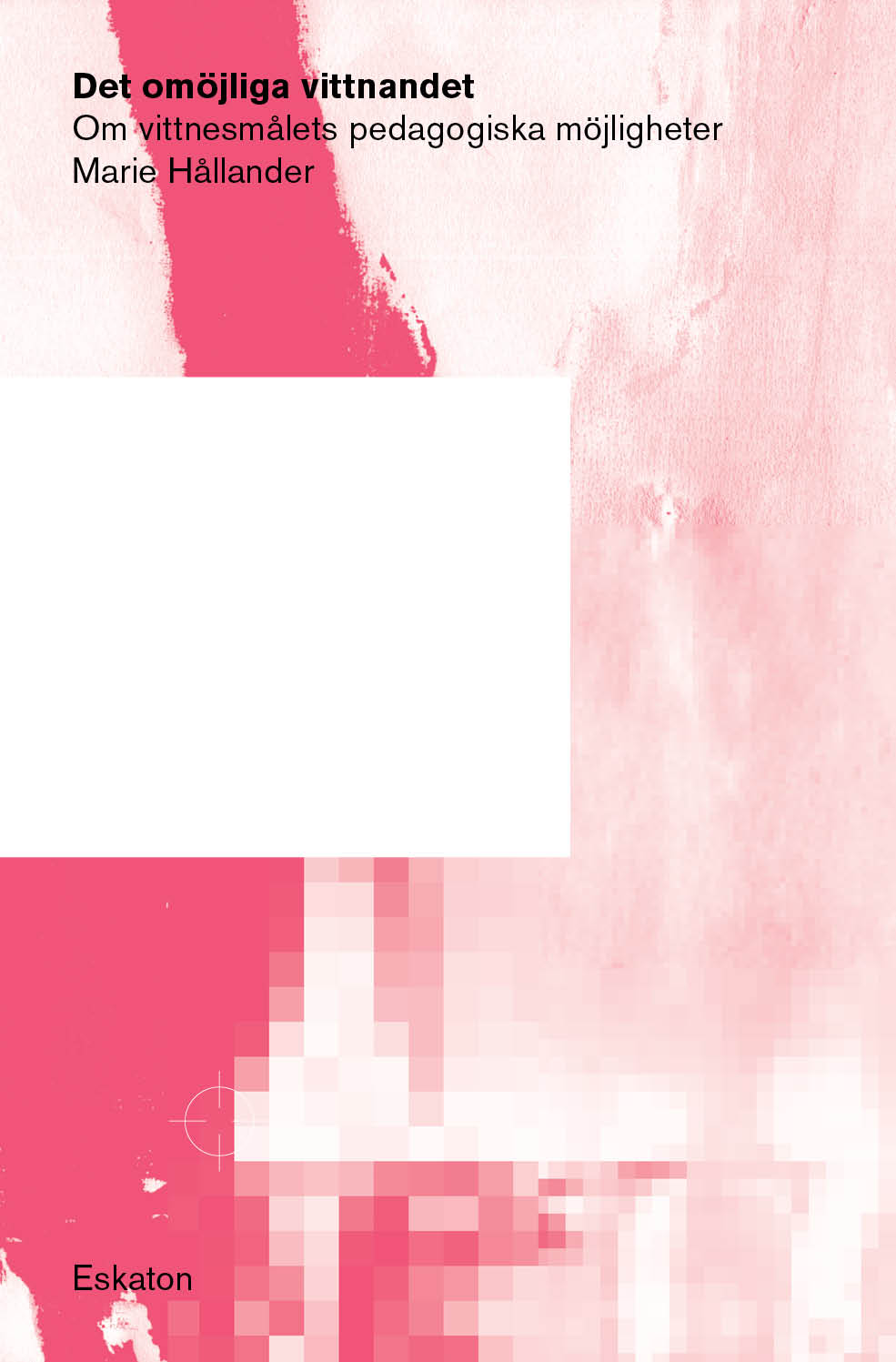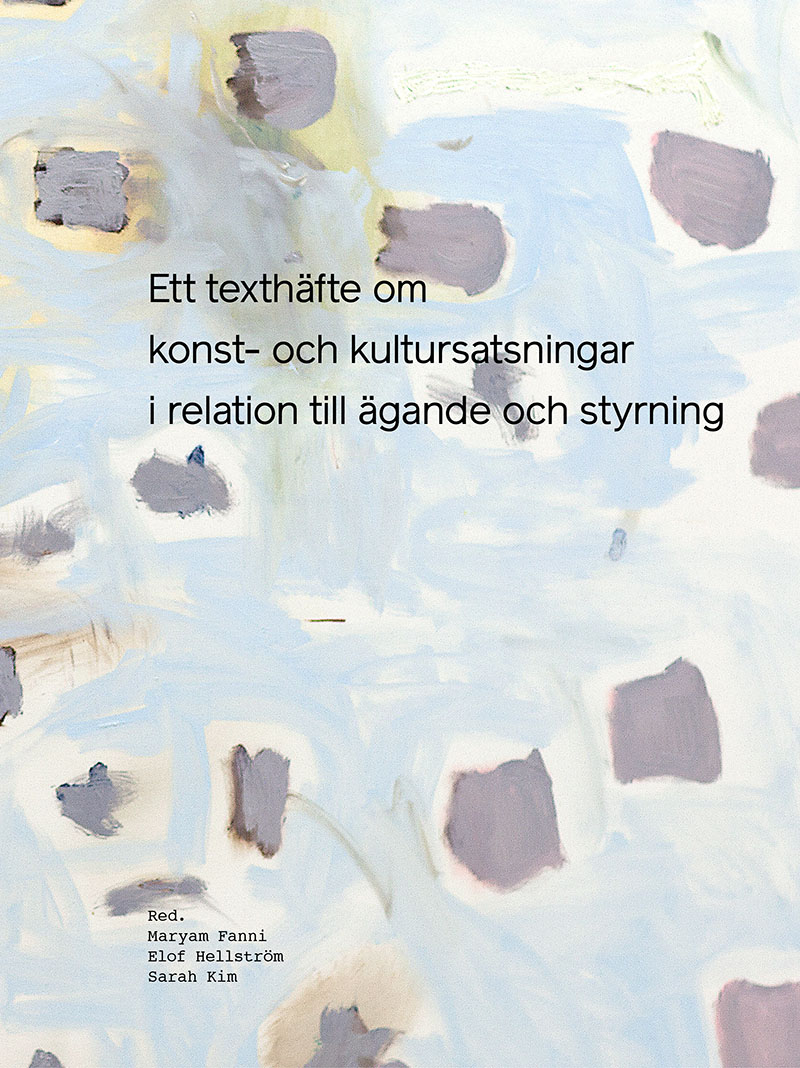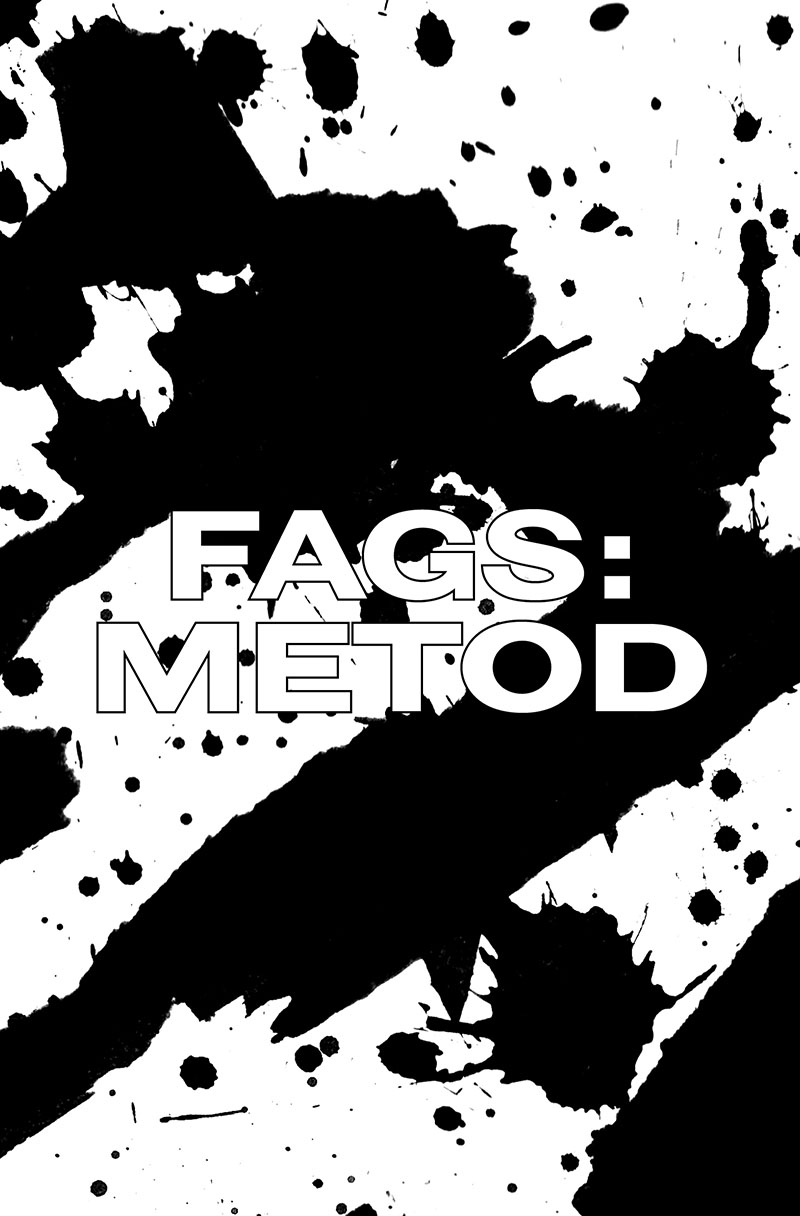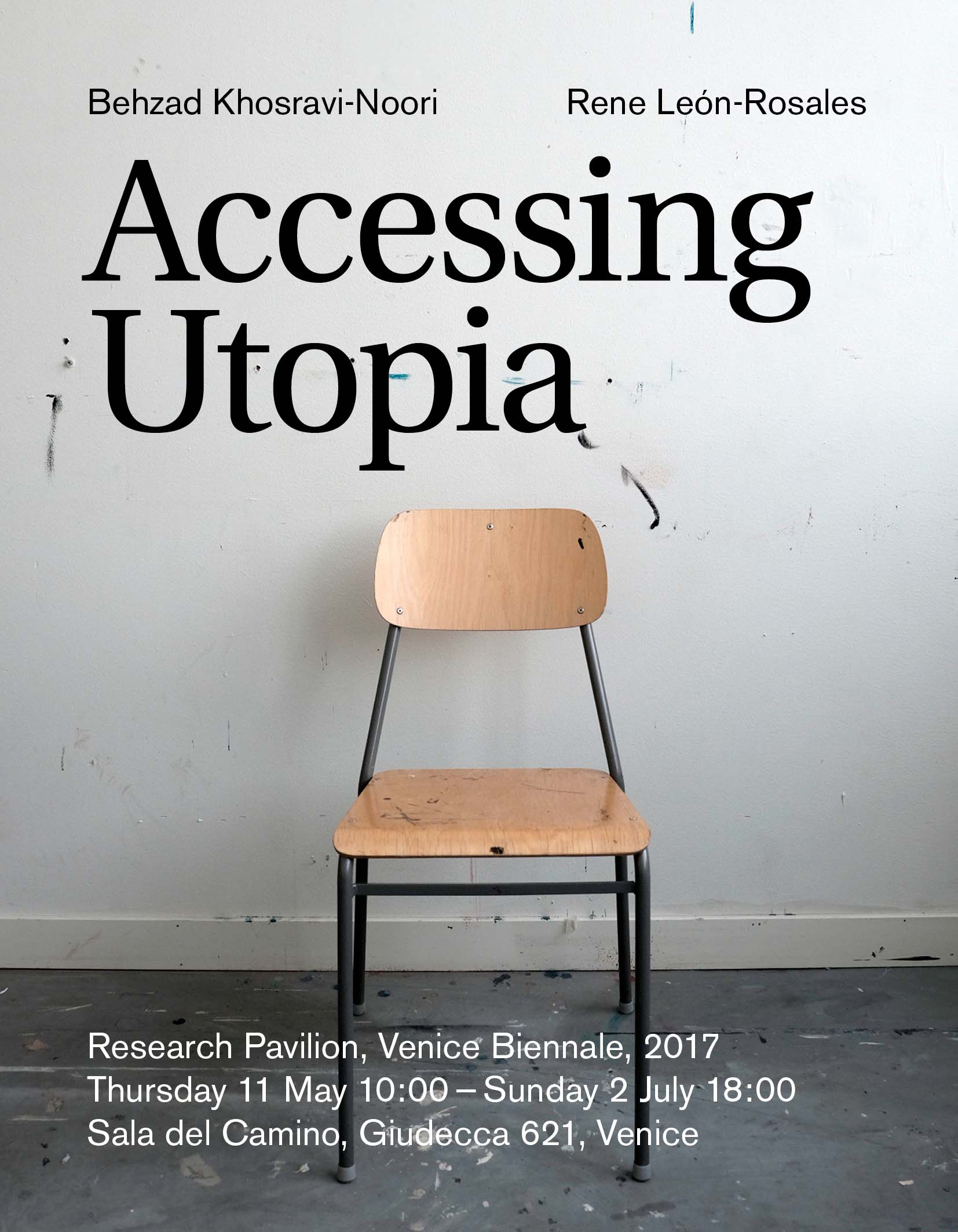 SELECTED PUBLISHING:

Book chapter (forthcoming): MF and Elof Hellström, "Neon lights" in Urbanizing Suburbia: Hyper-Gentrification, the Financialization of Housing and the Remaking of the Outer European City, eds. Helen Runting, Tahl Kaminer and Leonard Ma, jovis Verlag 2023.

Book chapter (forthcoming): "Samhörighet och gemenskap" in Tecken på stan, red. Martin Rörby, Stockholmia förlag 2023.

Book chapter: A letter about Digging in Dear friend catalogue, eds Sandra Nuut and Ott Kagovere, published by Lugemik & Estonian Academy of Arts, 2022

Interview: "How Hjärta Smärta Challenged the Male-Dominated Status Quo in the Early 2000s", AIGA Eye on Design, 26 Sep 2022

Book chapter: "Längtan tillbaka till framtiden – en kommentar om bokens form" i jag vet hur folkhemmet luktar, red. Tina Carlsson. Konstfack Collection, 2022.

Book chapter: "Städandets revolutionära tid", Coronasamlingen, Statens konstråd, 2022

Peer-reviewed Article: Johan Järlehed and MF. "The Politics of Typographic Placemaking: The Cases of TilburgsAns and Dubai Font." Visual Communication, 2022.

Debate article: "Utomhusreklam är en demokratifråga", Tidskriften PLAN #1–2 2022

Book chapter: MF, Sara Kaaman and Matilda Flodmark, "Press On!–Feminist Historiography of Print Culture and Collective Organizing", Baseline Shift: Untold Stories of Women in Graphic Design History, ed. Briar Levit, Princeton Architectural Press, 2021

Article: "Before and After – Make-over fantasies, flawed dualisms, and how two images side by side can change public space", Futuress, 2021

Book editing: Vi kommer totalt dominera – Om utomhusreklam som demokratifråga, red. Maryam Fanni och Monica Sand. Dokument Press 2021

Book chapter: MF and Klara Meijer, "Skyskrapan som tecken på kris och katastrof", Fronesis 68–69 2020

Book chapter: MF and Hannes Rolf and Carolina Pettersson, "Urbana rörelser mot den globala finanskapitalismen", Fronesis 68–69 2020

Book editing: The Natural Enemies of Books: A Messy History of Women in Printing and Typography, eds. Maryam Fanni, Matilda Flodmark, Sara Kaaman. Occasional Papers 2020. (Title translated to Portuguese and currently being translated to Finnish)

Also published in: PARSE Journal of Artistic Research, Dagens Nyheter, Svenska Dagbladet, Tecknaren, and more.


ARCHIVE: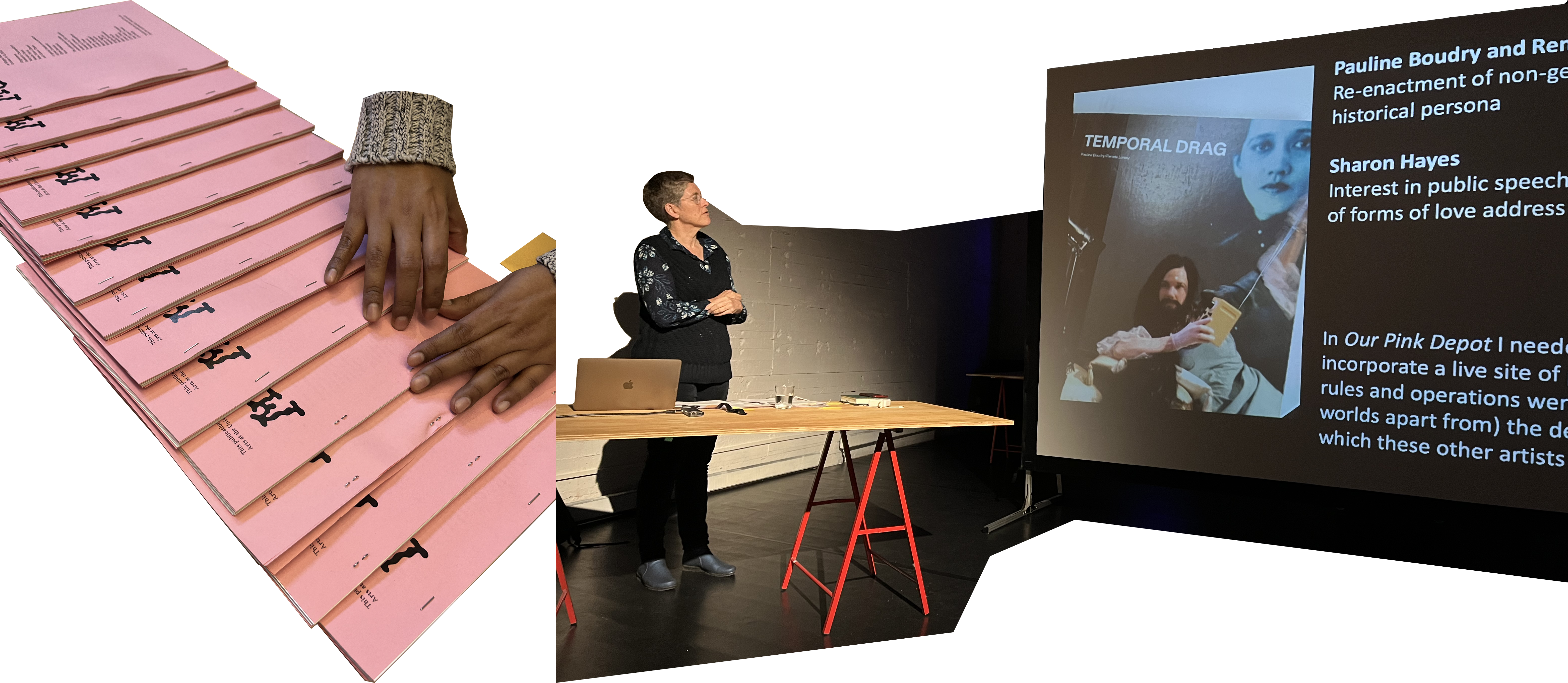 2022.10 Two-days Research School Symposium on Method at Skogen Masthuggsterassen, Gothenburg.

Organizers: Maryam Fanni, Rosa Tolnov Clausen, Sanskriti Chattopadhyay, Natalie Novik, Gustav Thane, from the Research School at HDK-Valand – Academy of Art and Design & Academy of Music and Drama, Faculty of Fine Applied and Performing Arts, University of Gothenburg.

Welcome to a two-day symposium dedicated to an investigation into methods in and beyond academia. The theme responds to a broad scope of discussions on the politics of method raised from experiences such as participatory and/or post-human practices, action research and activism, inter-/trans-/cross-disciplinarity, and more, asking for positionalities and accounts that acknowledge the complexities of the methods, devices, tools, instruments and apparatuses in use. Practice-led research may draw from already established research methods, however, as any socially and ethically aware engagement it asks for an attendance to the politics of method and for inventiveness. Inventive does not necessarily entail new, but rather a situated criticality. Method must be relevant to the specific research question or situation. As opposed to a conventional idea of method as a ready toolbox to be applied onto a project, in reality both research questions and research methods shift and take shape together along the way rather than being fixated on beforehand. This symposium hopes to celebrate and investigate the variety of methods in use by artistic practitioners and researchers, as well as the variabilities inhabited in each method. The symposium will serve as a moment for attending to the ambiguities of methods and acknowledging the rather messy trajectories of knowledge production and artistic work.

Invited speakers: Nina Wakeford (Goldsmiths), Alyssa Grossman (University of Liverpool), Elena Raviola (HDK-Valand)
---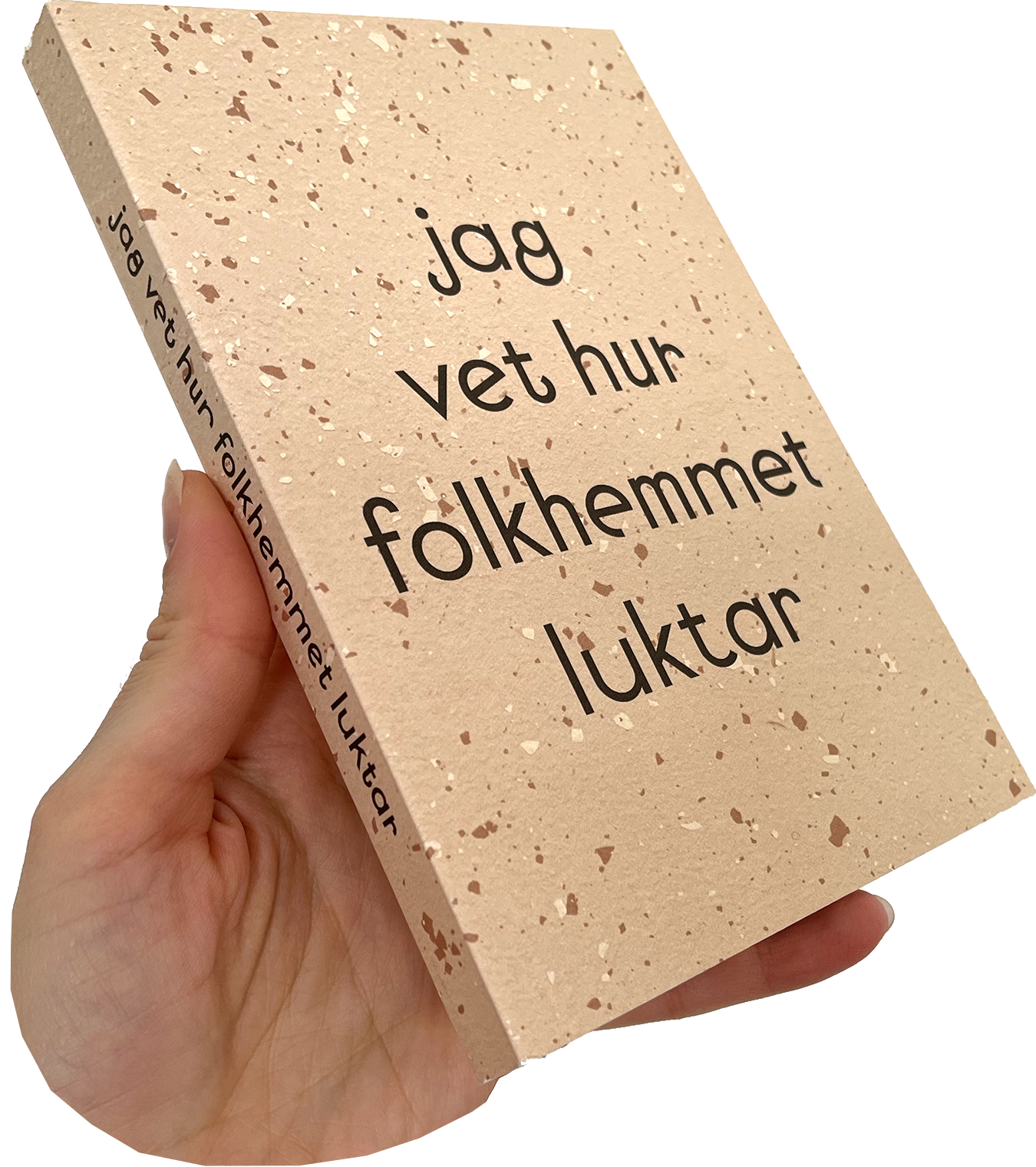 2022.09 Book design and text contribution for jag vet hur folkhemmet luktar, edited by tina carlsson, published by Konstfack Collection.
I spåren av en allt starkare högerkonservativ rörelse som på olika vis försöker hämta politisk kraft från den svenska folkhemsideologin finns det en påkallad nödvändighet att vända uppmärksamheten till det Svenska Folkhemmet men också på ideologiers alldaglighet. Hur ideologiskt innehåll kommuniceras genom såväl språk och berättande som formgivning och estetik i vår livsmiljö. Genom materialet i antologin, som rör sig mellan bildkonst, litterär gestaltning och formgivning, kartläggs några av de noder i det svenska folkhemmet som möjliggjorde/gör för vissa att röra sig hemtamt medan andra förfrämligades/as.I jag vet hur folkhemmet luktar synas såväl de ljusa rummen som de mörka hörnen i det svenska folkhemmet. Här återfinns berättelser och betraktelser som rör sig mellan det dolda och det unkna, mellan doftande ängar och ljusa rum. Det hemtama, det främmande, de utstötta och de lyckliga. En möter ett folkhemssverige som inte förklaras, utan som erfarits av oss, av våra mammor och pappor och deras mammor och pappor. Erfarenheter som satt spår i våra kroppar. Förnimmelser av de lukter och dofter som spreds i hemmen och hemmens rum, som satt sig i böckernas pappersomslag, i de envist skurade golven, i de trötta dukarna och i de oupplysta vrårna. Hur luktar ett hem? Ett folk-hem. Folkets hem. Doftproven är hämtade från såväl mörka hörn och blanka bänkskivor som doftande ängar och stinkande dypölar.
Innehåll: Tina Carlsson: Förord, Petra Hultman: Det statliga utredningstrycket (i urval), Tina Carlsson: Far ror, Kalle Brolin: "Galizier" - Om östeuropeiska migrantarbetare på skånska sockerbetsfält, så som de skildras i skönlitteraturen, Kalle Brolin: Isolator, Rikard Heberling: Bröderna Lagerström: folkhemmets typografi, Ingela Johansson: När världen öppnade sig för barnen, Maryam Fanni: Längtan tillbaka till framtiden - en kommentar om bokens form, Anneli Jordahl: De ej äktfödda, Simon Matiwos: Mitt hem Husby, Simon Matiwos: Systemets väntrum
Redaktör: tina carlsson
Medverkande: Kalle Brolin, Rikard Heberling, Petra Hultman, Ingela Johansson, Anneli Jordahl, Simon Matiwos
Formgivare: Maryam Fanni
ISBN: 9789185549528
Språk: Svenska
Vikt: 266 gram
Serie: Konstfack Research Collection
Utgiven: 2022-08-25
Förlag: Konstfack Collection
Antal sidor: 224
---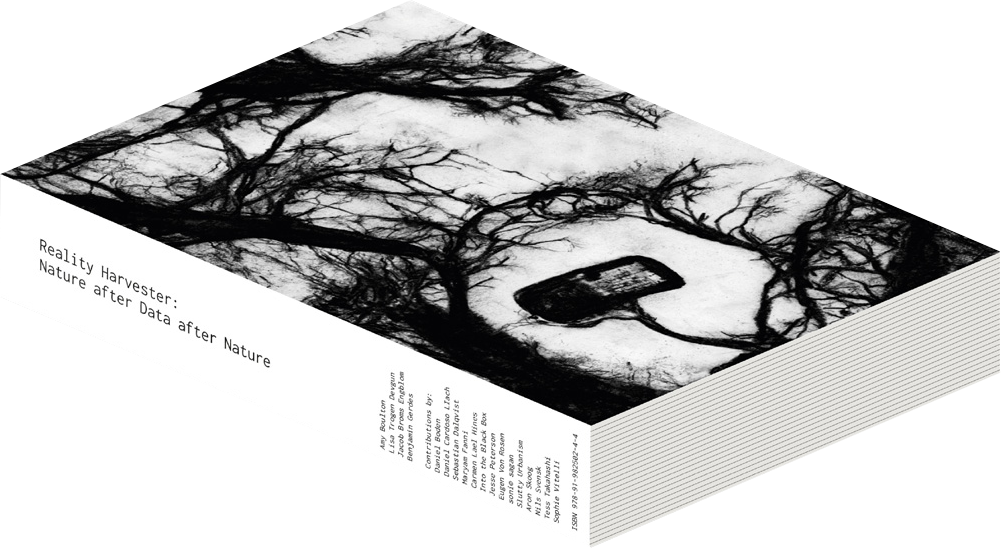 2022.06 Text contribution "Small Talk #8: I see dark clouds" together with Michaela Casková for Reality Harvester: Nature After Data After Nature edited by Amy Boulton, Lisa Trogen Devgun, Jacob Broms Engblom, Benjamin Gerdes, published by Skogen.
These dual publications are the result of an investigation into the "data industrial complex", specifically the aesthetic and material lives of overlapping phenomena: big data and automation, labour, climate, finance and e-commerce, technological infrastructures, biometrics, behavioural science and surveillance. Over the two-year process, the group focused most specifically on the entangled representations and roles occupied by the natural world and networked digital communications in explanations of how the present is shaped. In a book-length collaboration with designers Persson Valijani, this pandemic-adjusted inquiry is modelled alongside contributions from fields including art, architecture, media theory, urbanism, activism, ethnography, environmental humanities, human ecology, poetry and curatorial practice. A parallel interactive website maps a 'data eco-system,' offering subjective navigations between the terrains of data flow, natural resource extraction, and financial and power relations.
Contributors to the publication: Daniel Bodén, Michaela Casková, Sebastian Dahlqvist, Maryam Fanni, Carmen Lael Hines, Into the Black Box, Daniel Cardoso Llach, Jesse D. Peterson, Eugene S. von Rosen, Soni© Sagan, Aron Skoog, Nils Svensk, Slutty Urbanism, Sophie Vitelli, & Tess Takahashi.
"Reality Harvester: Nature after Data after Nature" is published by Skogen, as well as the related digital site: reality.harvester.bargains
Book design: Alex Valijani, Simon Persson
ISBN: 9789198250244
Language: English
Wight: 890 gram
Publisher: Skogen
Pages: 666
---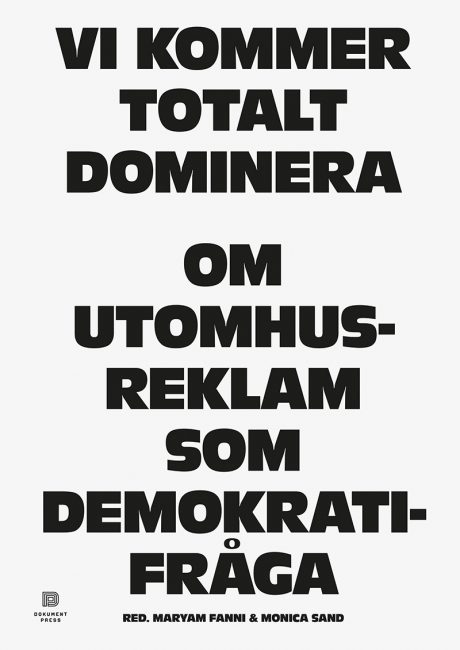 2021 Vi kommer totalt dominera – Om utomhusreklam som demokratifråga, edited by Maryam Fanni and Monica Sand. Contributors: Ståle Holgersen, Catharina Gabrielsson, Anna Wignell and Katrin Ingelstedt. Book design by Louise Khadjeh-Nassiri & Johnny Chang. Published by Dokument Press.

Allt fler städer tecknar avtal med företag som distribuerar utomhusreklam. Företagen erbjuder möbler för utomhusmiljö i utbyte mot få sälja reklam på föremålen och på annonstavlor. Städer och kommuner slipper kostnader och ansvar för möbler i det offentliga rummet, men förlorar samtidigt rätten att bestämma hur rummet ska gestaltas. Vi kommer totalt dominera visar att demokrati är också är en rumslig fråga, och att reklamdistributionsföretagens ökade inflytande är problematisk för demokratin.

Vi kommer totalt dominera – Om utomhusreklam som demokratifråga tar avstamp i formgivaren Maryam Fannis affischserie Västerås avtal med Clear Channel som gjordes för Västerås konstmuseum 2019. Clear Channel är idag världens ledande företag för utomhusreklam, och Västerås stad har ett mångårigt avtal med dem. Affischerna lyfter fram företagets egna ord, som talar om dominans och expansion, och visar samtidigt att det finns fler än ett sätt att möblera staden.

Med exempel från städer som Bergen, Stockholm och Saõ Paulo, och med inspiration från konstnärskap som Guerrilla Girls och rörelser som Byen vår, bidrar en rad författare till att fördjupa bilden av utomhusreklamens och reklamdistributionsföretagens roll i relation till det offentliga rummet.

Redaktörer: Maryam Fanni, Monica Sand
Språk: Svenska
Sidor: 108
Storlek: 21 x 30 cm
Bindning: Häftad
Releasedatum: Oktober 2021
ISBN: 9789188369642
---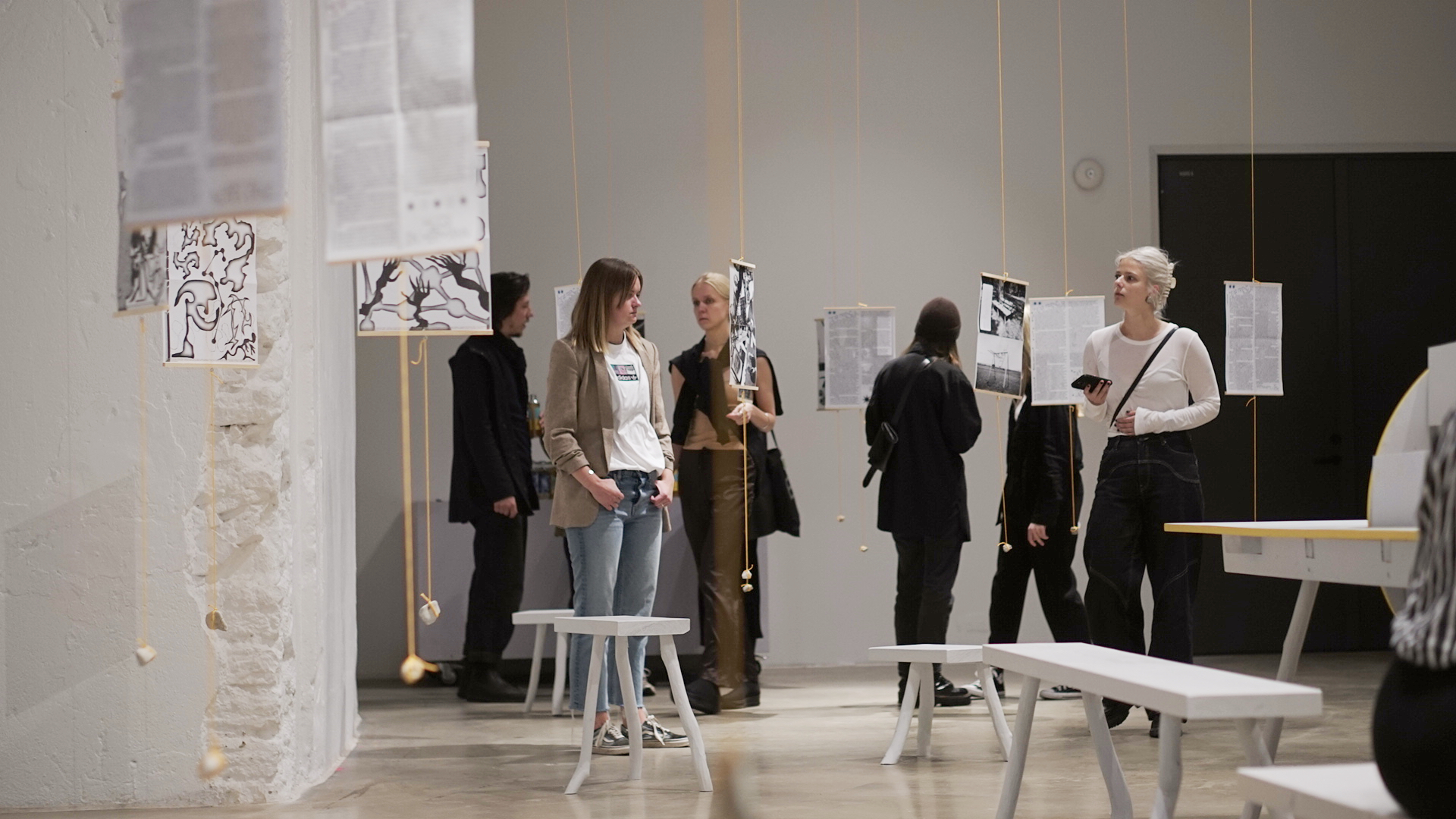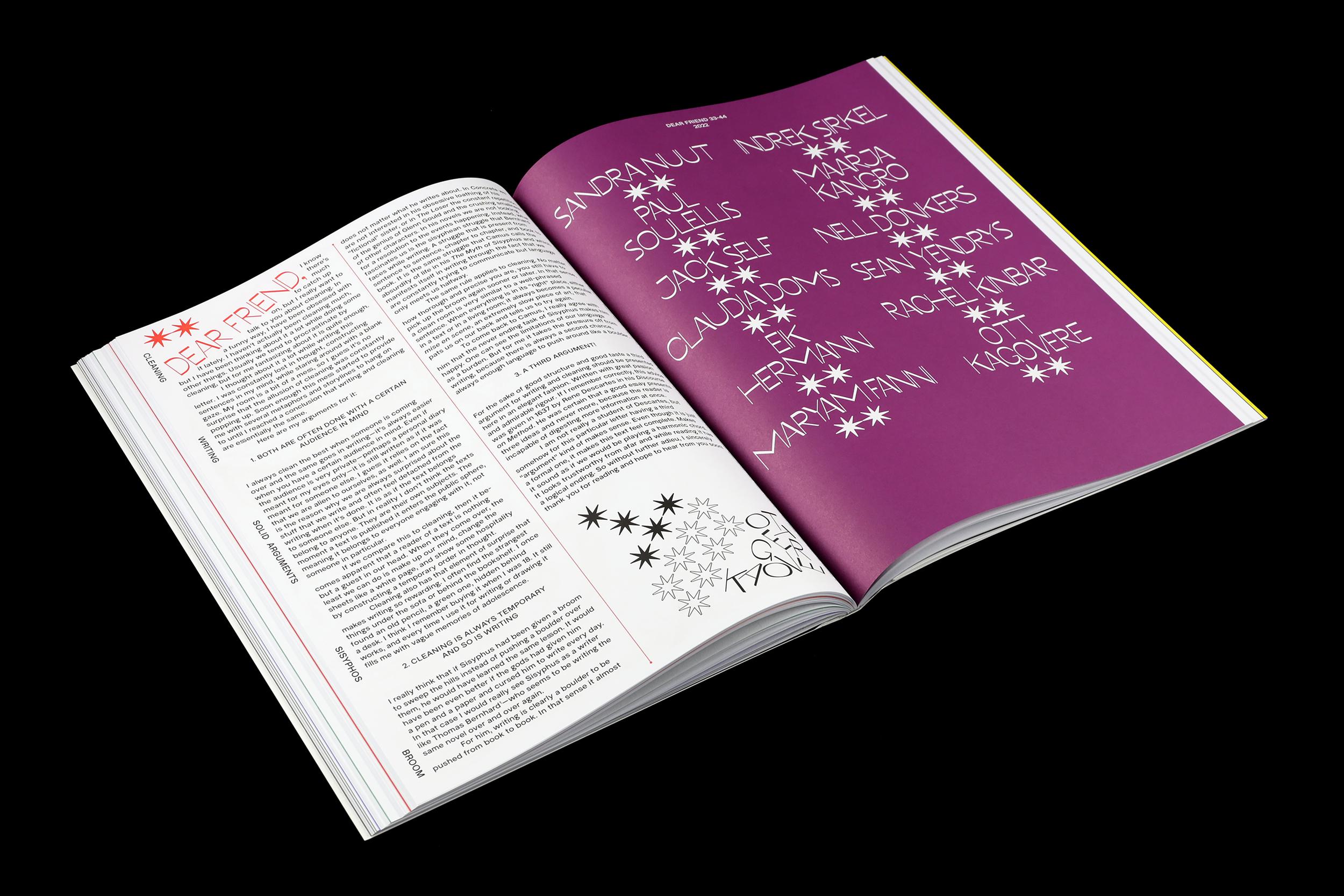 2022 Contribution to Dear Friend publication (published by Lugemik & Estonian Academy of Arts) and exhibition at EKA Gallery (Tallinn, Estonia) organized by Ott Kagovere and Sandra Nuut. Photo credit: Joosep Kivimäe and Katrin-Maria Terras.
---

2022 Written contribution to the monthly letter format design publication Dear Friend, edited by Ott Kagovere and Sandra Nuut. Read my text about digging.
---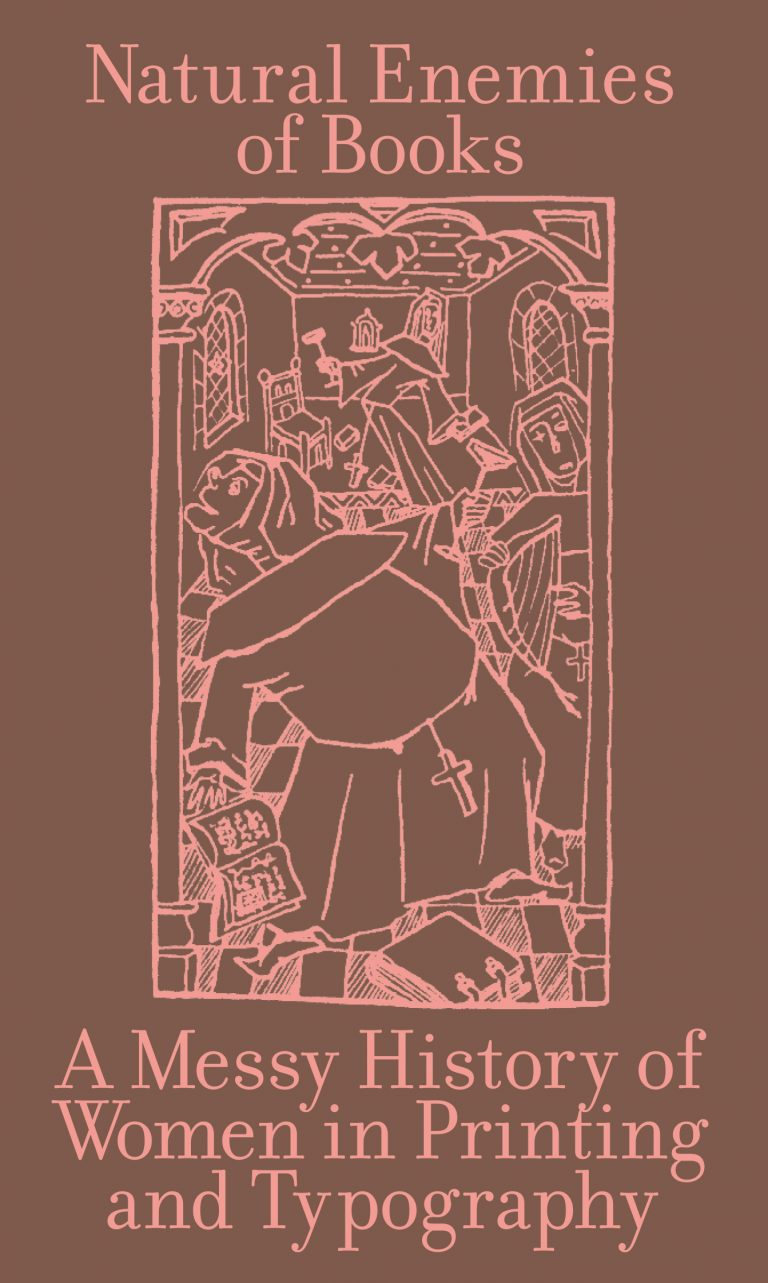 2020 Natural Enemies of Books – A Messy History of Women in Printing and Typography, edited by MMS (Maryam Fanni, Matilda Flodmark, Sara Kaaman), published by Occasional Papers.
Read more and purchase the book.
Funded by the Swedish Arts Grants Committee and through an artist-in-residence period at Grafikens Hus, in collaboration with the Södertälje Konstnärskrets.
The Natural Enemies of Books: A Messy History of Women in Printing and Typography
Edited by MMS (Maryam Fanni, Matilda Flodmark and Sara Kaaman)
Softcover, black and white
English
ISBN 978-0-9954730-3-4
Designed by Eller med a
110 × 190 mm, 192 pp.
---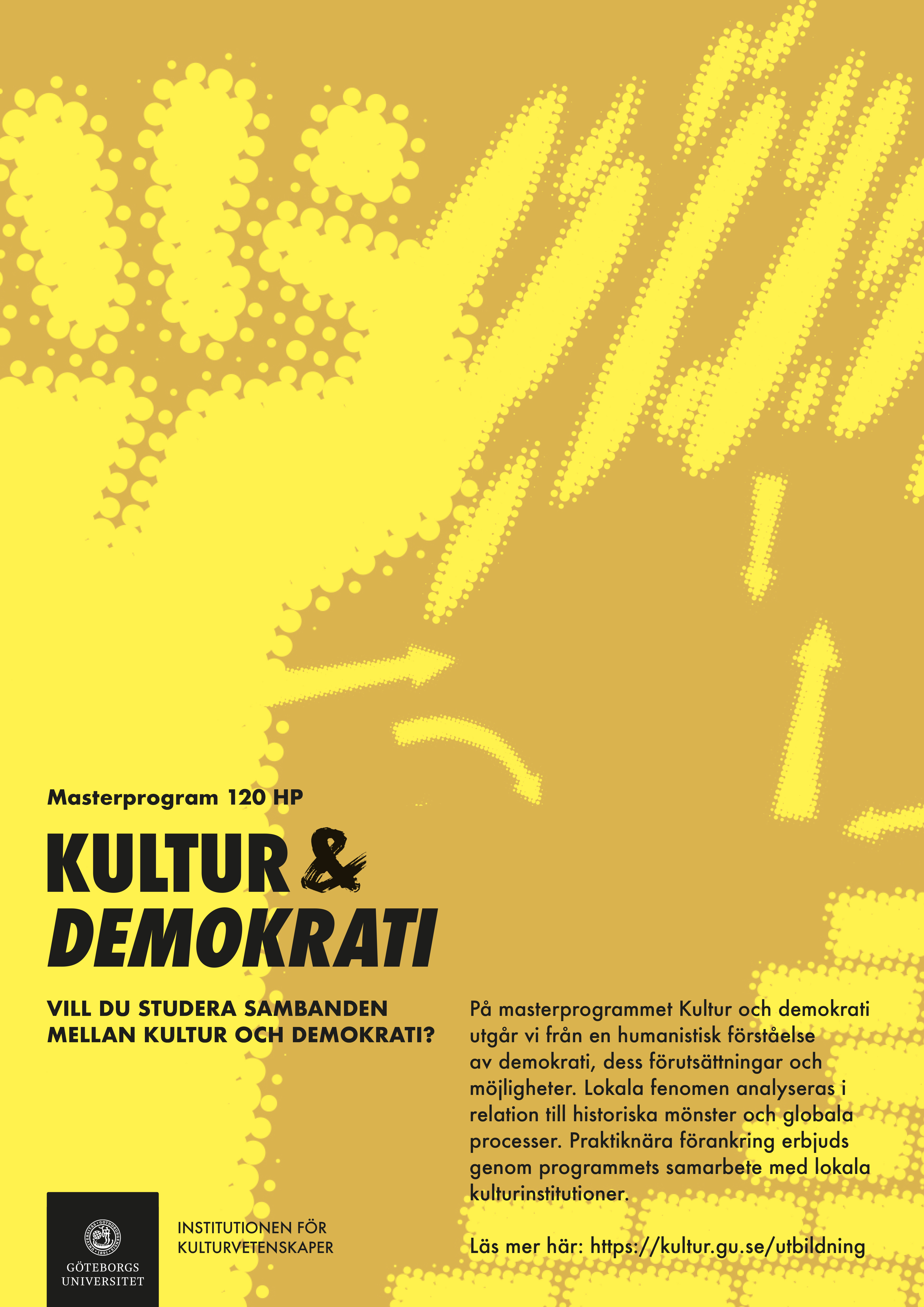 2020.03 Visual identity for MA program Culture and Democracy at Gothenburg University.
---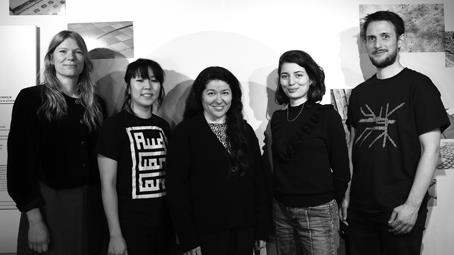 2019.10–2020.03 Residency at Iaspis (Swedish Arts Grants Committee's International Residency Program) with Mapping the Unjust City. During the residency period we organized seminars with invited guest speakers theorist Kim West, artist and journalist Sonia Hedstrand and researcher Axel Vikström. A closing conversation was held with Berlin-based curator Lisa Gordon during Iaspis Open House in March 2020.
---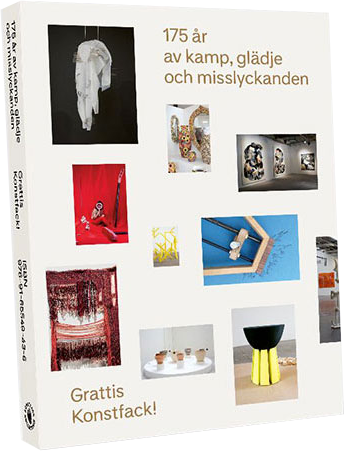 2019.11 Image Editor for the 175 year anniversary book of Konstfack University of Arts Crafts and Design, 175 år av kamp, glädje och misslyckanden – Grattis Konstfack!.
Editors: Susanne Helgeson och Jenny Morelli
Graphic design: Jiri Adamik-Novak och Jennifer Bergkvist
Image Editor: Maryam Fanni
Serie: Konstfack Collection Education, 1
ISBN: 978-91-85549-45-0 (november 2019)
---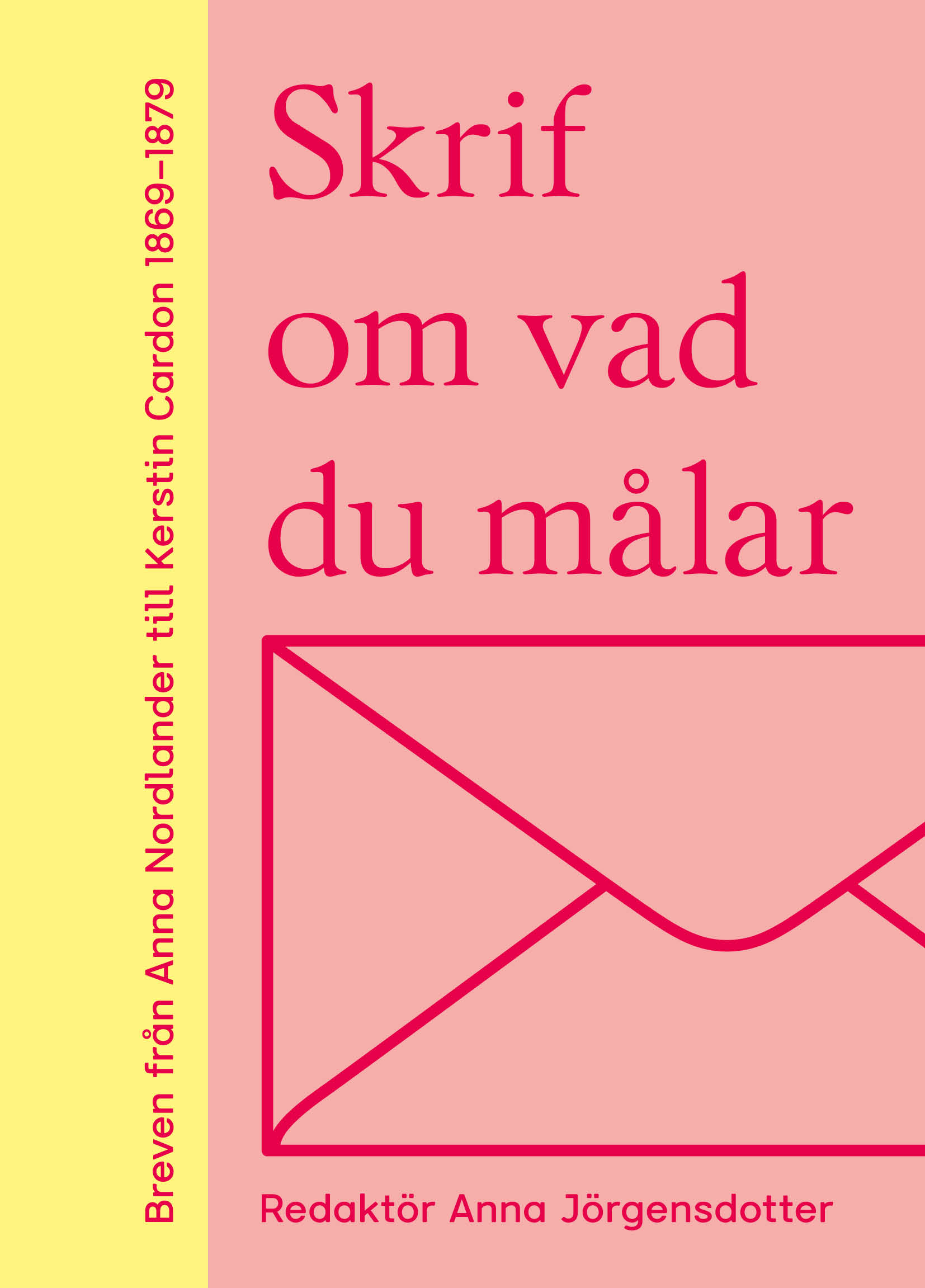 2019.12.09 Book design Skrif om vad du målar – breven från Anna Nordlander till Kerstin Cardon 1869–1879, published by Museum Anna Nordlander. Editor Anna Jörgensdotter.
Assisted by Vendela Wetterström.
---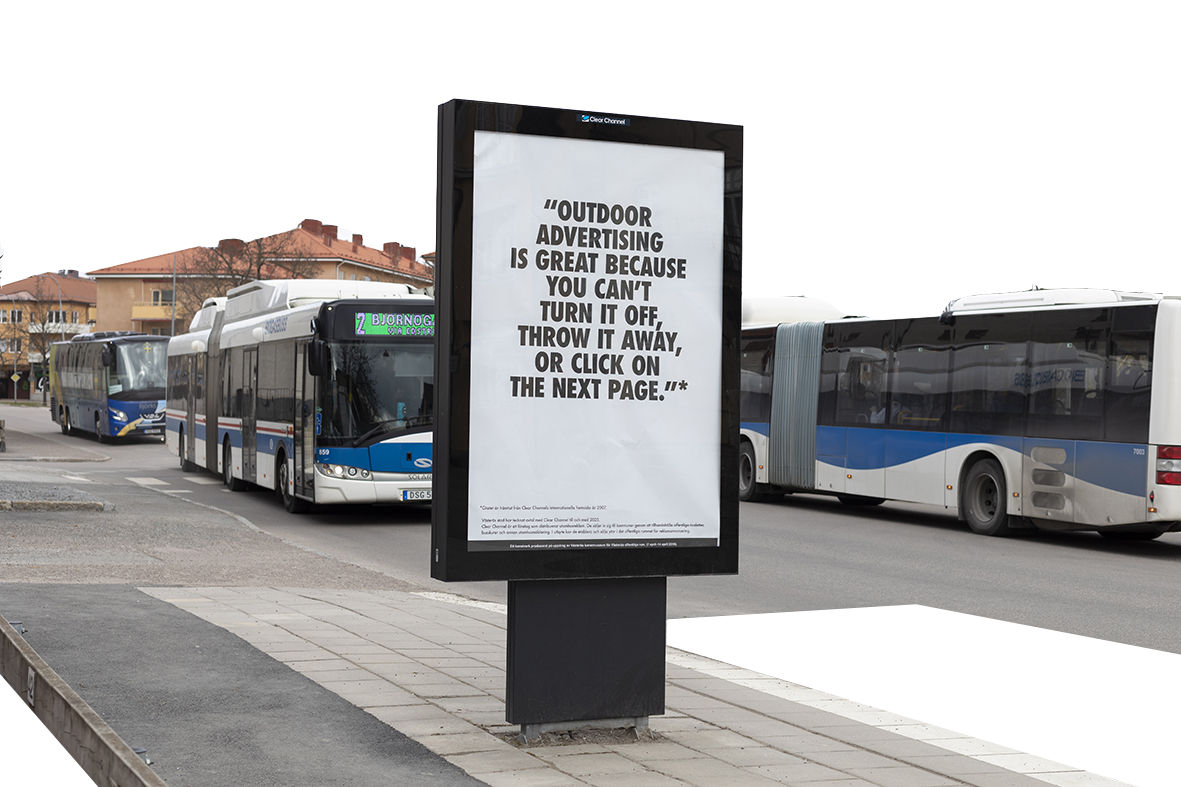 2019.04.07 Västerås stads avtal med Clear Channel (Västerås city's agreement with Clear Channel)
Public art project for for Västerås konstmuseum. Photo: Tom Larsson
Read more
---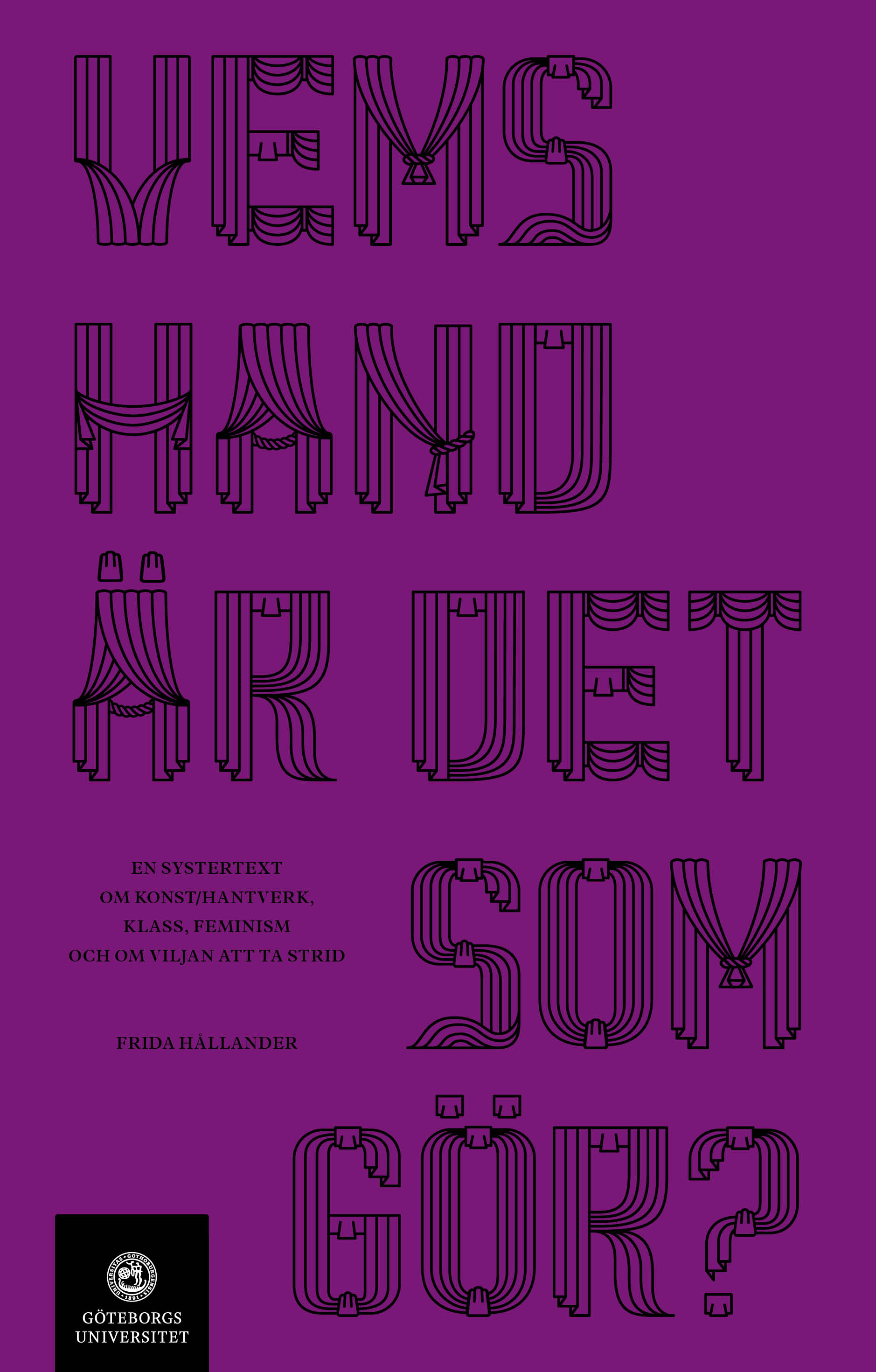 2019.01 Book design for Frida Hållander's dissertation Vems hand är det som gör? – en systertext om konst/hantverk, klass, feminism och om viljan att ta strid, published by ArtMonitor and Konstfack Collection.
Assisted by Evelina Mohei.
---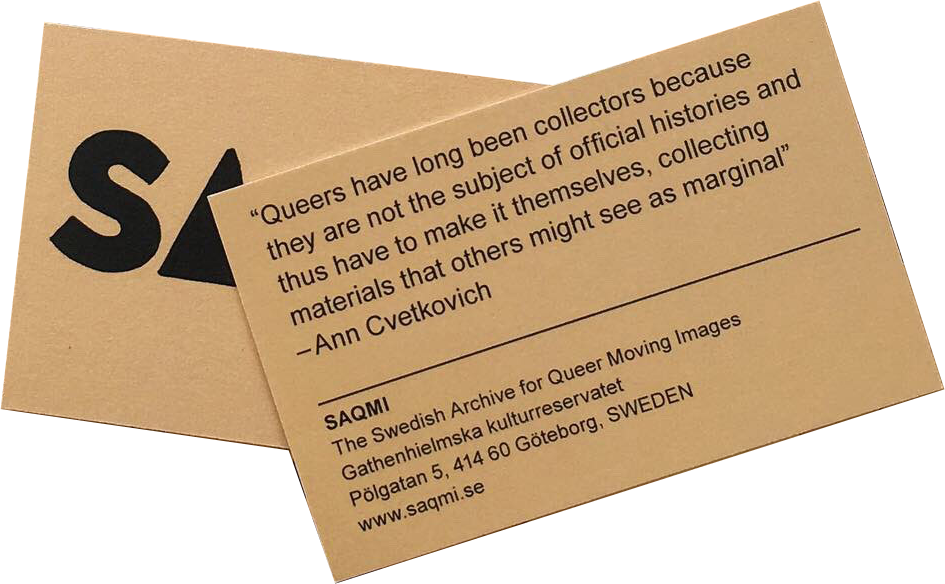 2018.12 Logotype and visual identity for SAQMI Swedish Archive for Queer Moving Images.
Assisted by Evelina Mohei. Website with animated logotype developed by Minna Sakaria and Vincent Orback.
---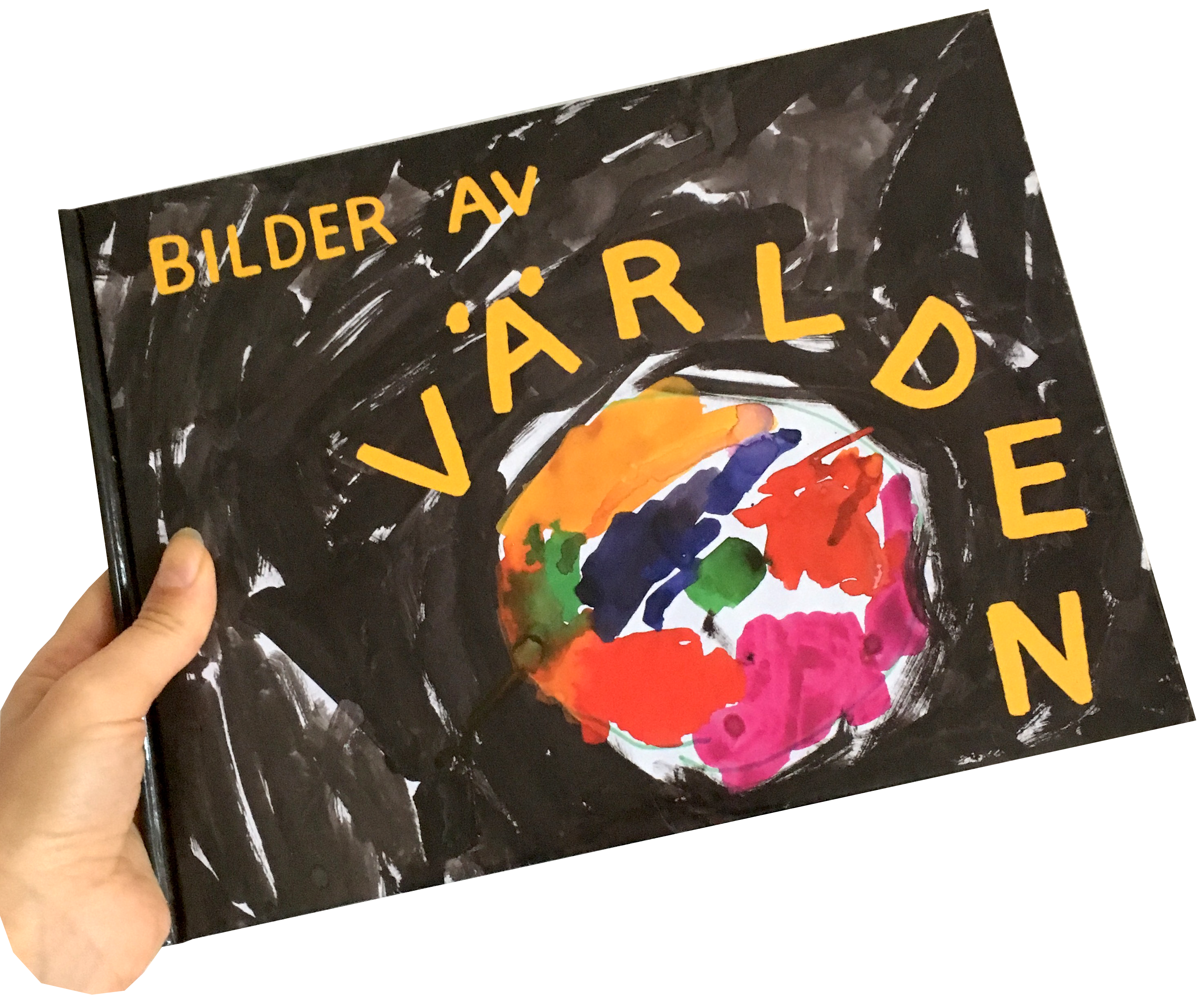 2018.09 Educational project Bilder av världen commissioned by Konsthall C, in collaboration with Paula Urbano.
Read more
---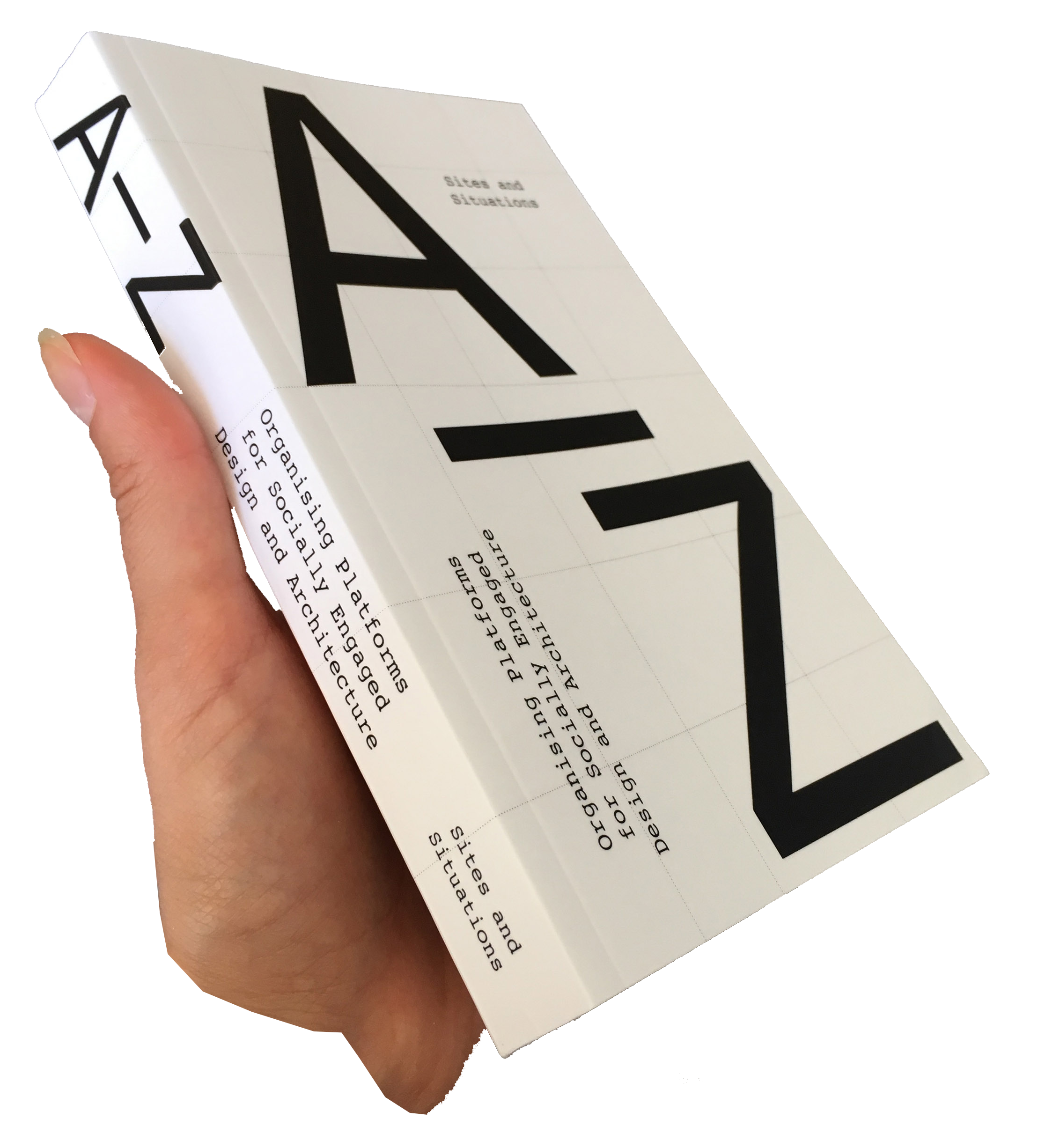 2018.09 Book design for Sites and Situations, Konstfack. In collaboration with Markus Johnson. Editor Magnus Ericson.
---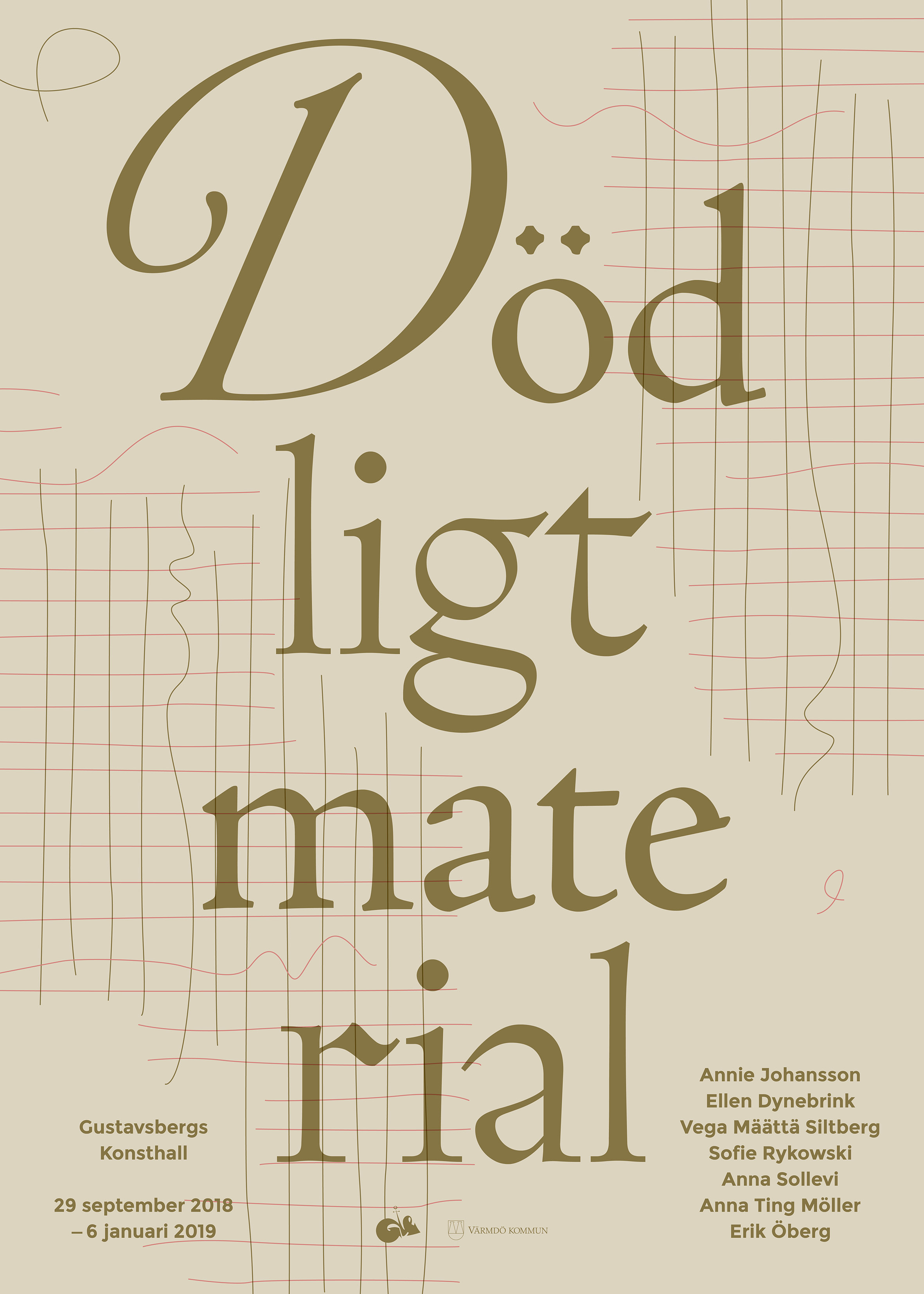 2018.09.29 Poster design for exhibition Dödligt material, Gustavsbergs Konsthall
---

2018.03.29 Publication design for Elena Mazzi's project Speech Karaoke, Quartiere Intelligente, Naples
---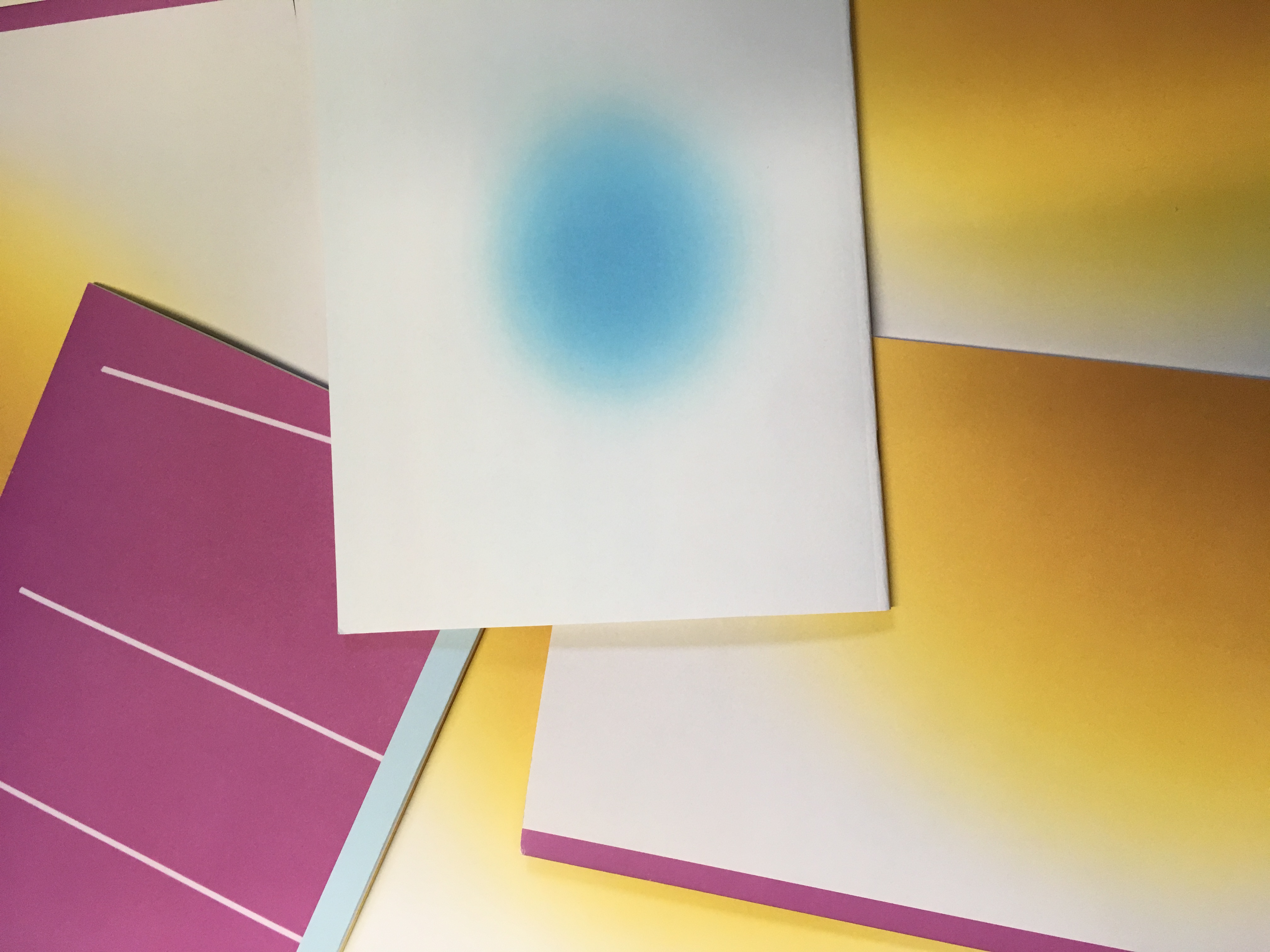 2018.03 Book design for Abstract Dialogue by photographer Rikard Laving, published by BlackBook Publications
---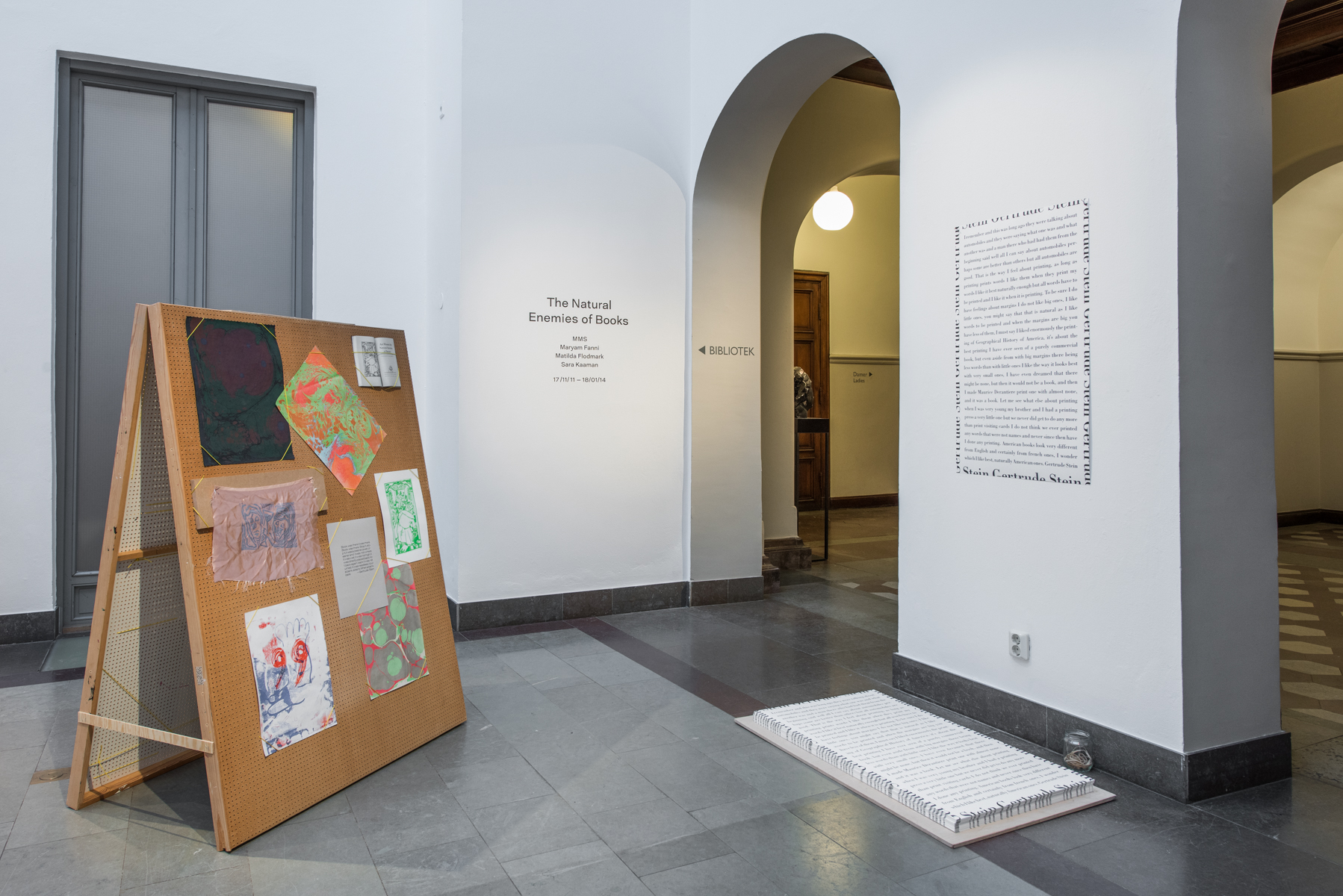 2017.11.11–2018.01.14 The Natural Enemies of Books, exhibition by MMS at Konstakademien Tengbomhallen
Photo: Johan Wahlgren
---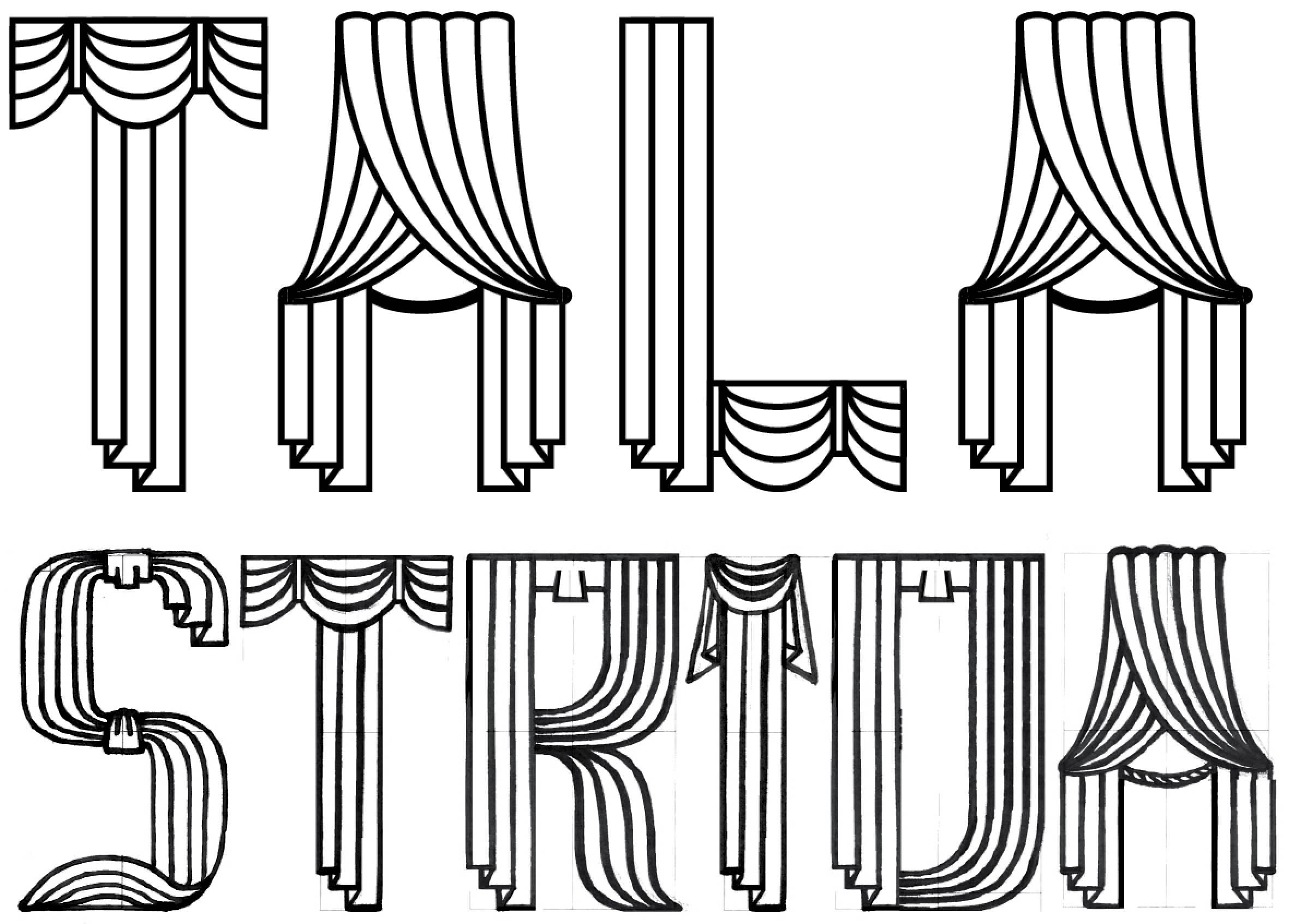 2017 Type design "Curtain"
Thank you Jacob Grønbech Jensen for digitalization
'If you want a new pair of winter curtains for your dining room, can you make them yourself, so that they shall hang straight and true and the linings not be puckered? If you can, I think you can make the banner.'
– Mary Lowndes Banners and Banner-Making (London: Artist's Suffrage League, 1909)
---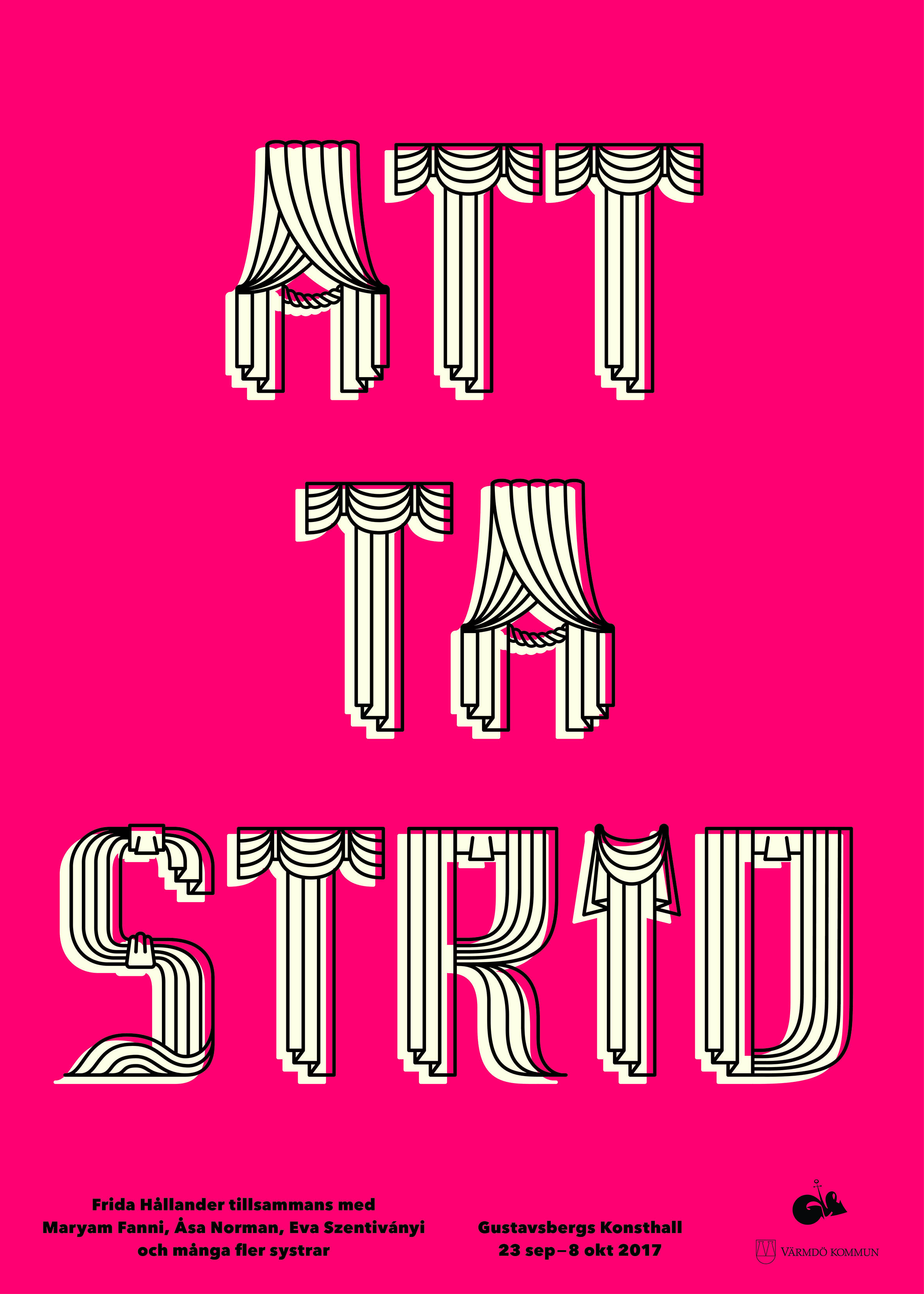 2017.09.23 Poster for exhibition Att ta strid at Gustavsbergs konsthall
---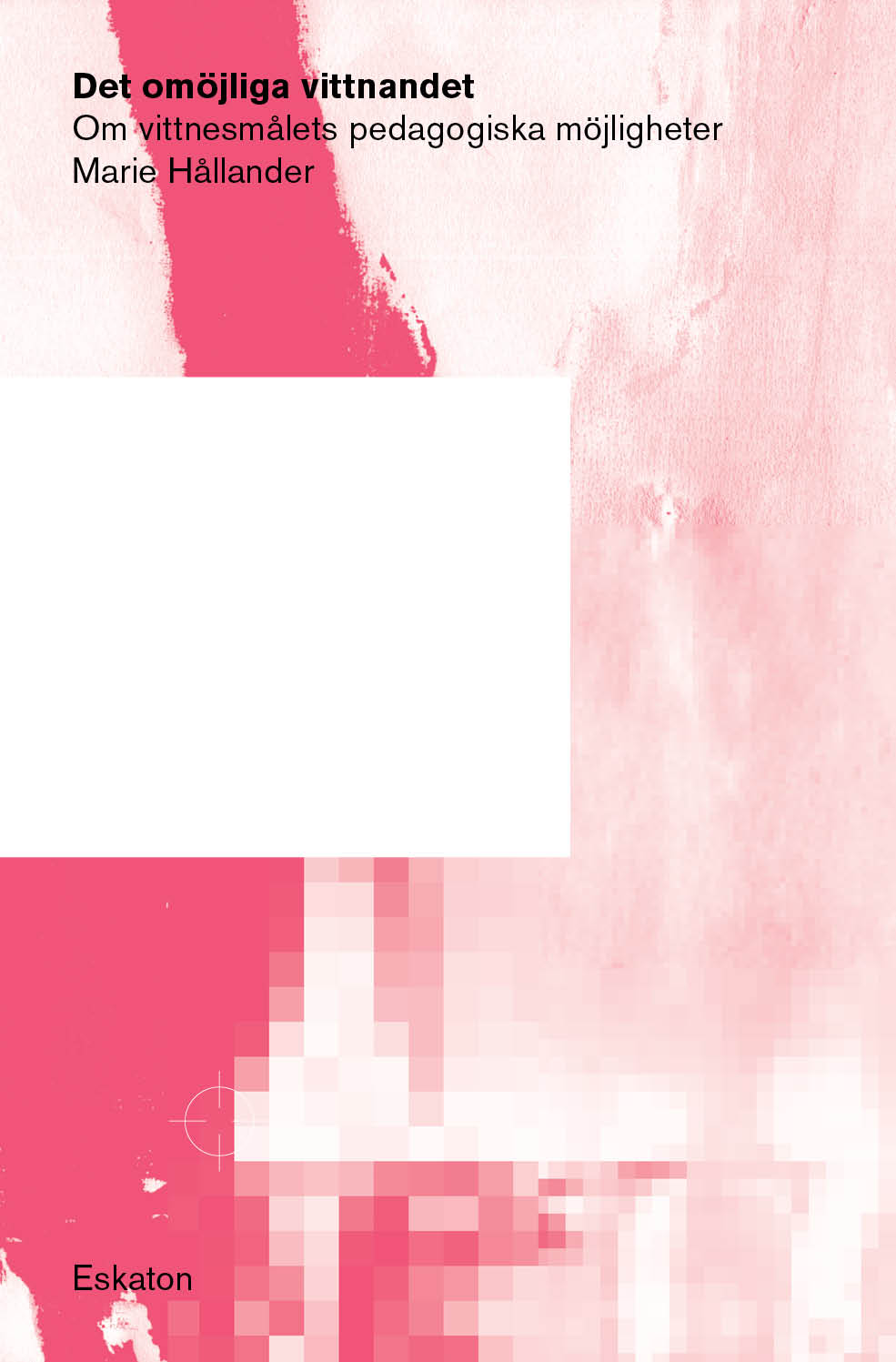 2017.08 Book cover design for Det omöjliga vittnandet by Marie Hållander, published by Eskaton.
---
2017.06.24 Book design for artist Elena Mazzi's project Atlante Energetico published by La Fondazione Spinola Banna per l'Arte and GAM Galleria Arte Moderna e Contemporanea di Torino
---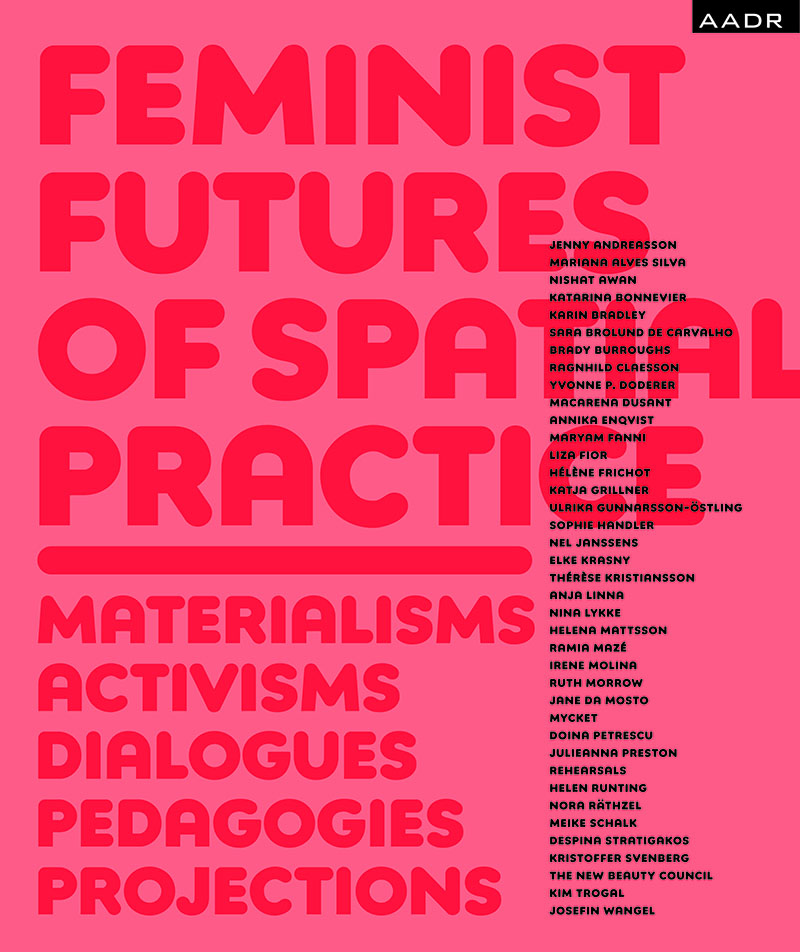 2017.06 Book design, Feminist Futures of Spatial Practice edited by Meike Schalk, Thérèse Kristiansson, Ramia Mazé, published by AADR.
Typeface Lipstick by Kerstin Hanson
Purchase book
---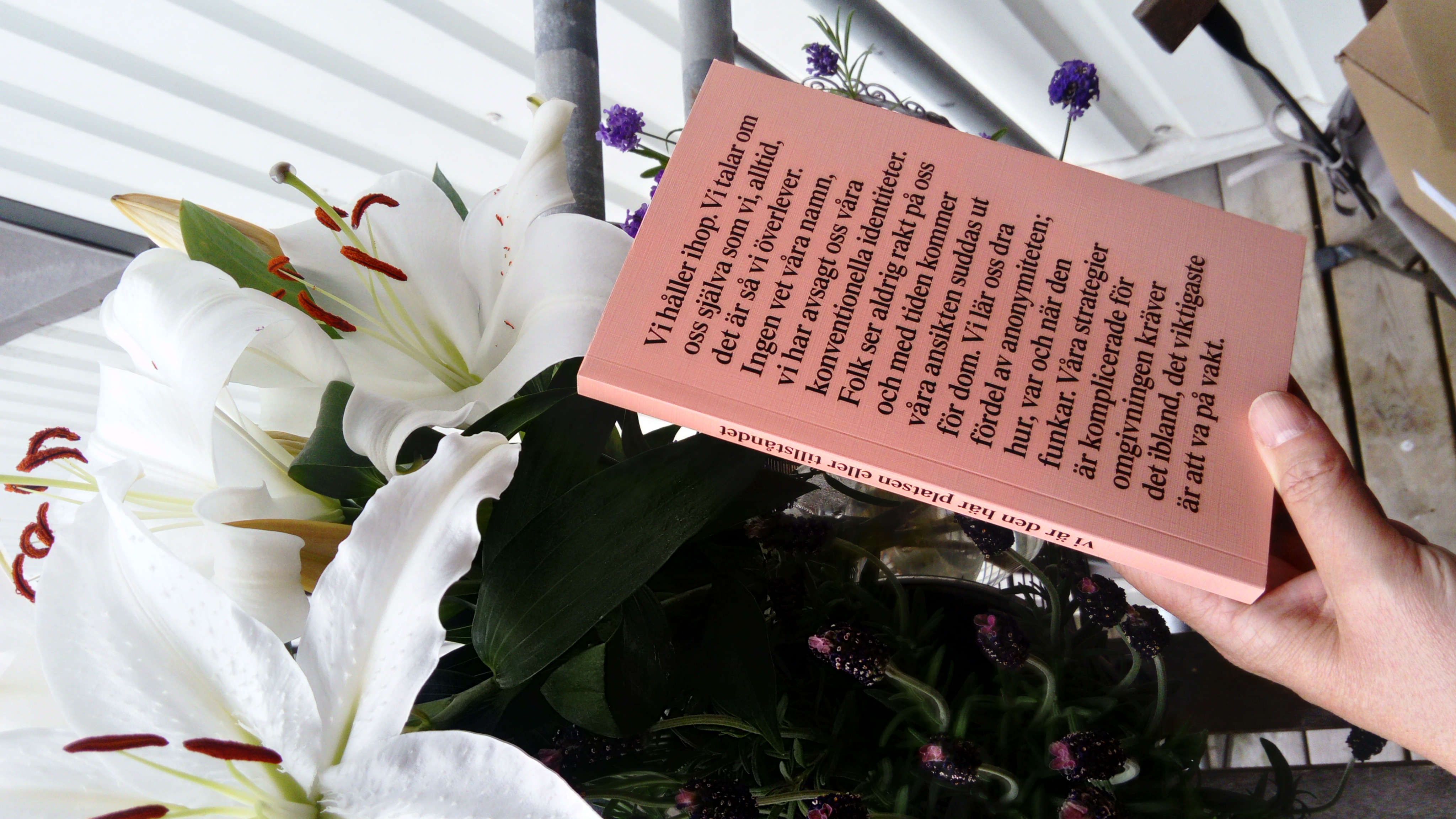 2017.06.03 vi är den här platsen eller tillståndet, Johanna Gustavsson
Book design in collaboration with Rikard Heberling
Purchase book
---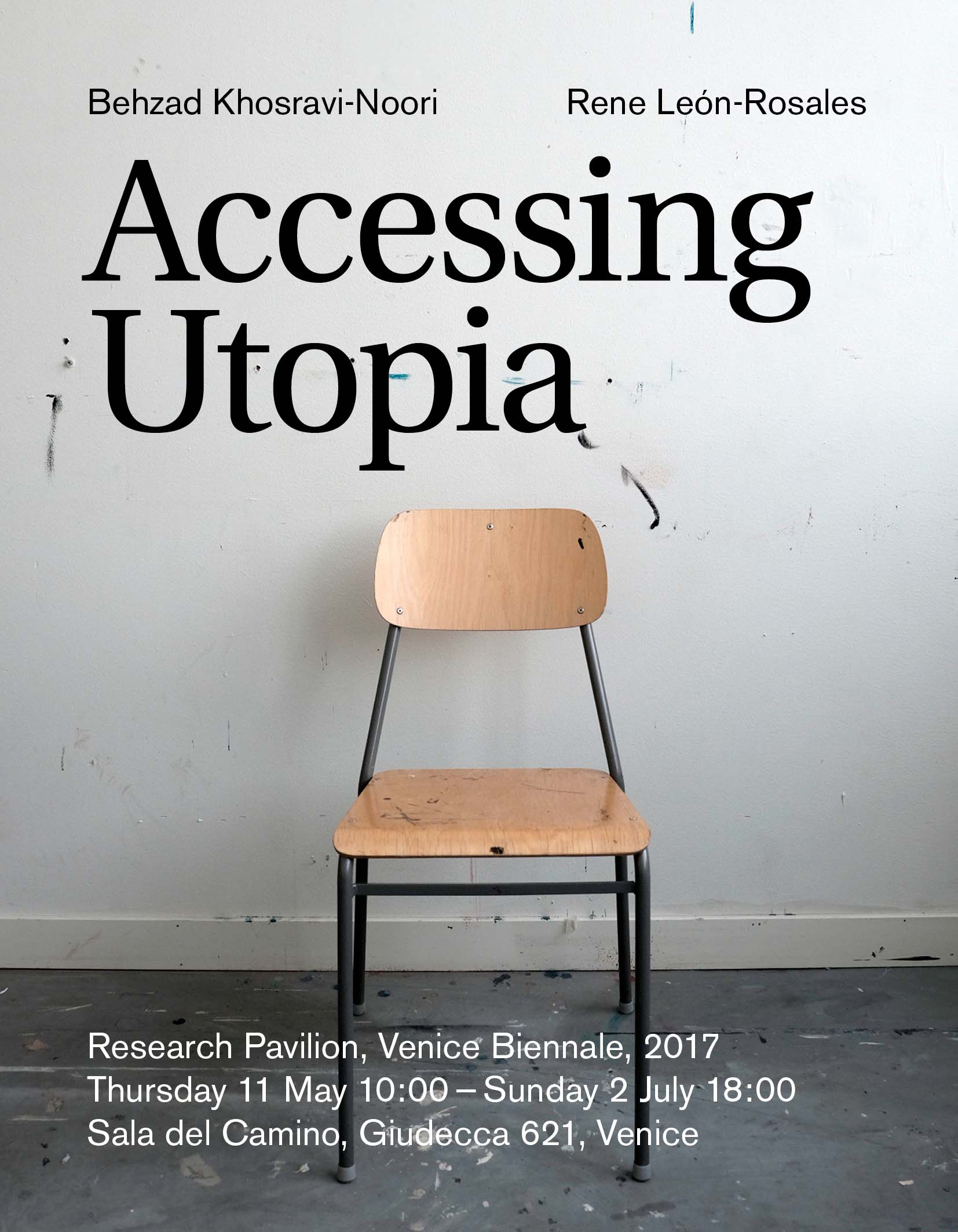 2017.05.11 Catalogue design, Accessing Utopia, Behzad Khosravi-Noori and Rene León-Rosales, Research Pavilion at the Venice Biennale 2017
---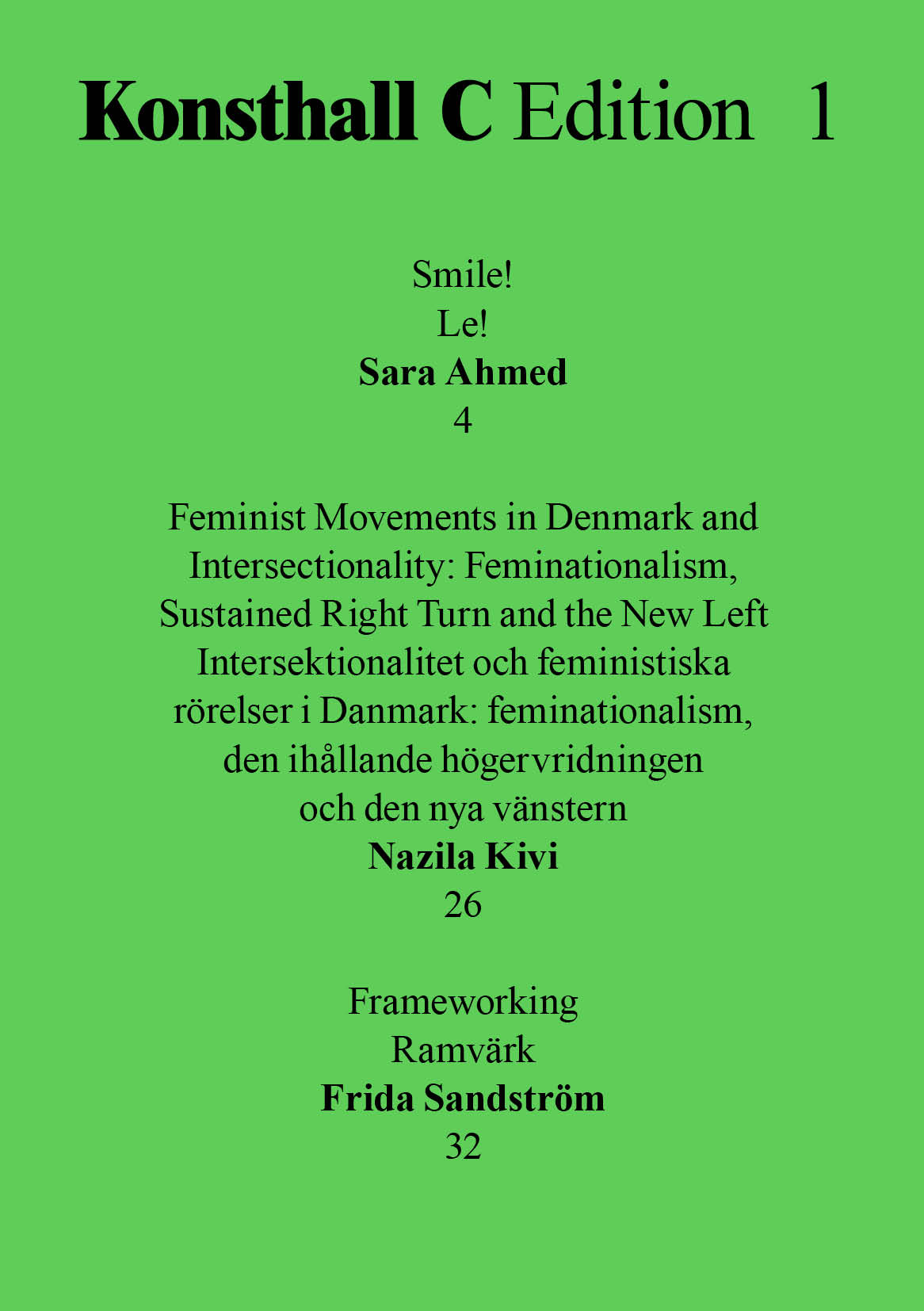 2017.03.17 Konsthall C Editions, edited by Corina Oprea.
Publication series design in collaboration with Rikard Heberling.
---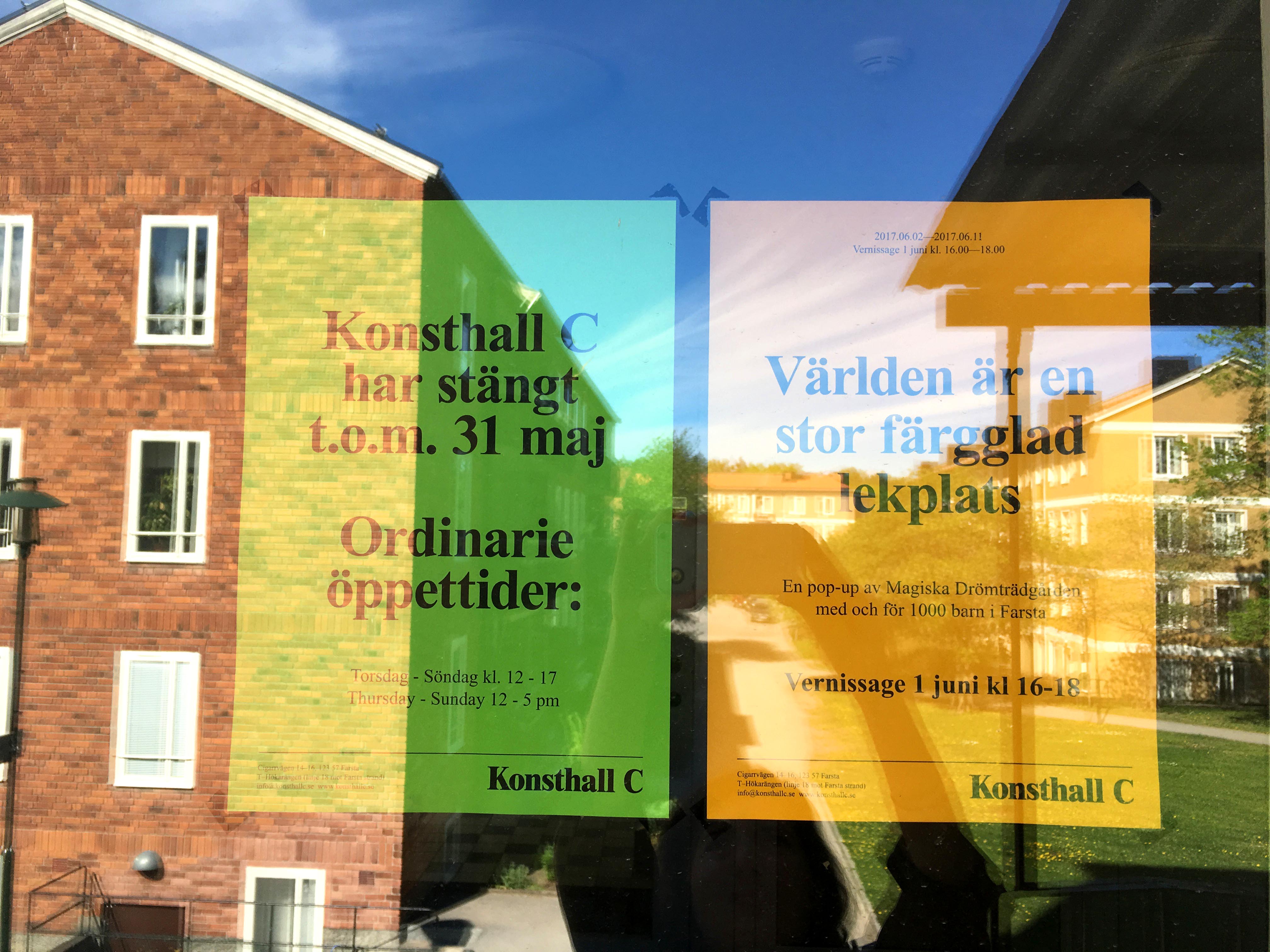 2017.03.17 Konsthall C identity
Graphic identity (modified) in collaboration with Rikard Heberling
---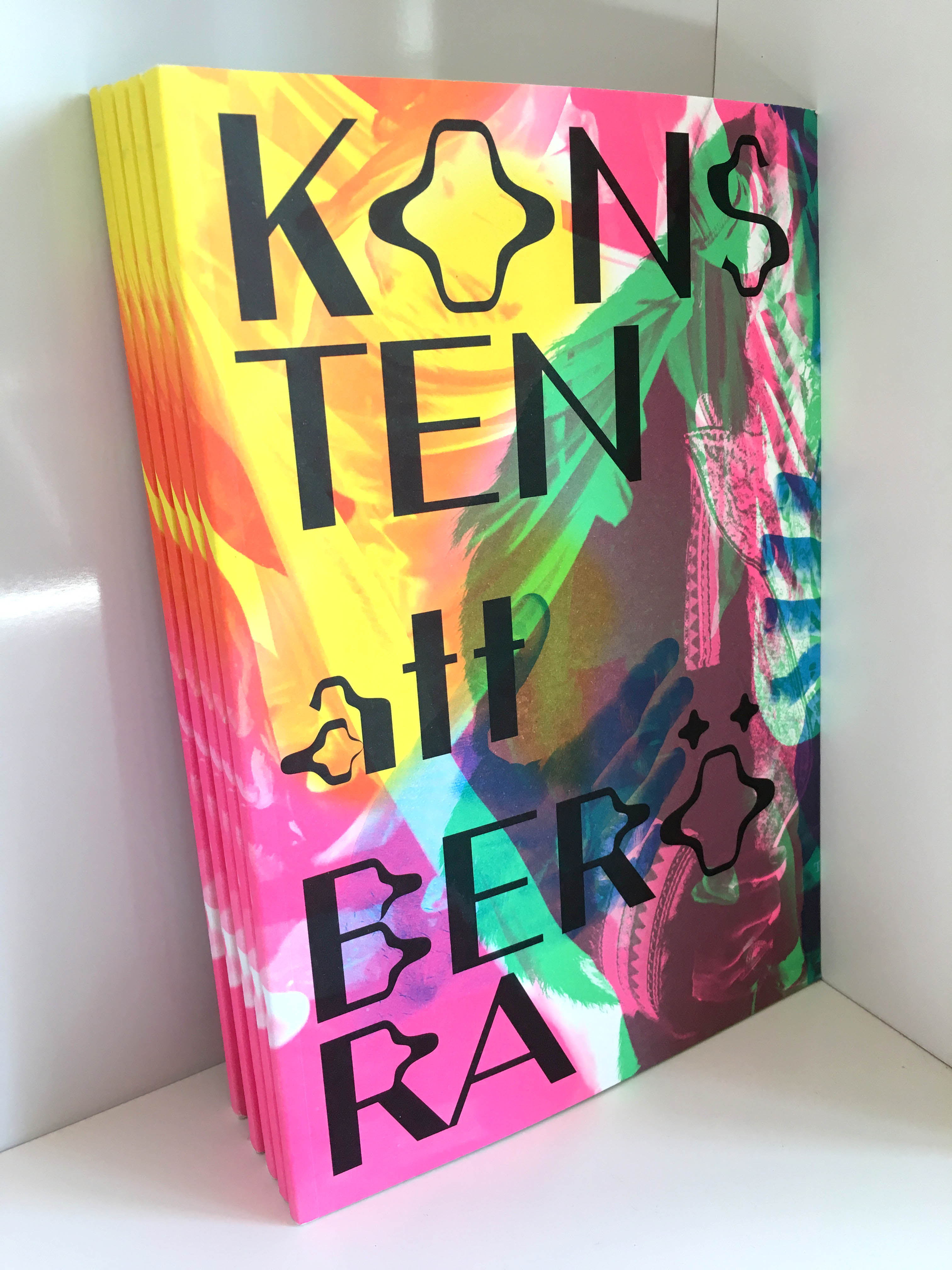 2017.02 Graphic design, Konsten att beröra, Kulturrådet (Swedish Arts Council) and Riksutställningar.
---
2012 Graphic identity for Konstfack at Rossanna Orlandi, Milan Furniture Fair, in collaboration with Rikard Heberling
Website
In collaboration with Ebba Forslind, Gustaf From, Evelina Kroon-Sandberg, Tomas Nilsson, Marcus Gunnar Pettersson, Minna Sakaria, Nike Spengler, Miia Vallius, Daniel Wasmuth and Jeff Östberg