Maryam Fanni
MF is a graphic designer based in Stockholm.

hej ⦾ maryamfanni • se
+46 (0) 735566214
Sveavägen 98, SE-11350

---
Ongoing/Upcoming:
☐ "Tryck på!", MMS essay published in Tecknaren #6.2017
☐ "The Natural Enemies of Books", MMS exhibition at Konstakademin, opening 11 November 2017
☐ mdgh "Mapping the Unjust City" at PARSE 2nd Conference on Exclusion
☐ SIFAV project on Norra Djurgårdsstaden and debt, commissioned by Mossutställningar
☐ Works by SIFAV and mdgh exhibited at "The Promise", Index Foundation, 3 June-3 September 2017
☐ MMS Artist-in-residency at Grafikens hus 2017
☐ Art Director for Bang #2.2017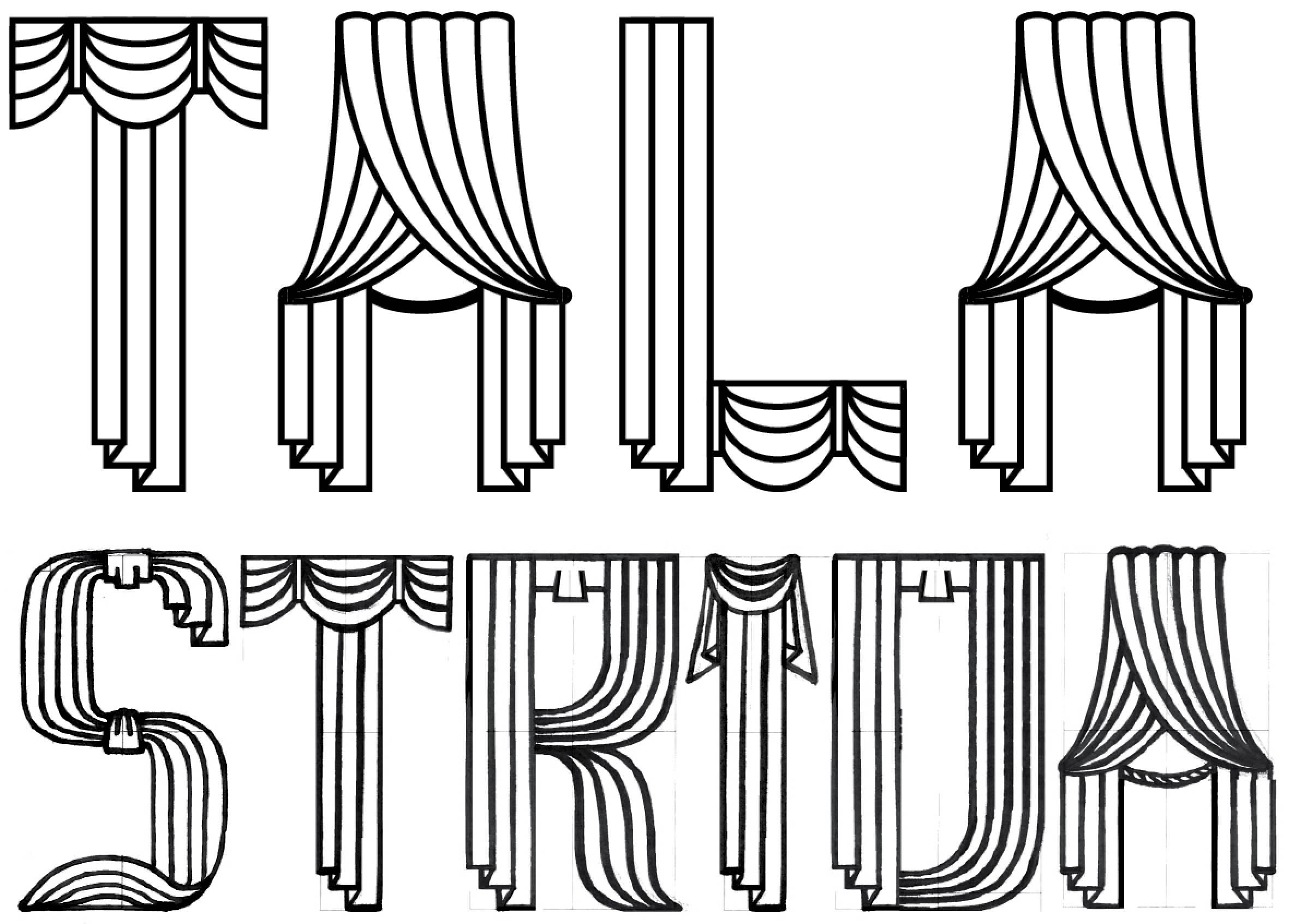 Work in progress: Type design "Curtain"
---
Archive: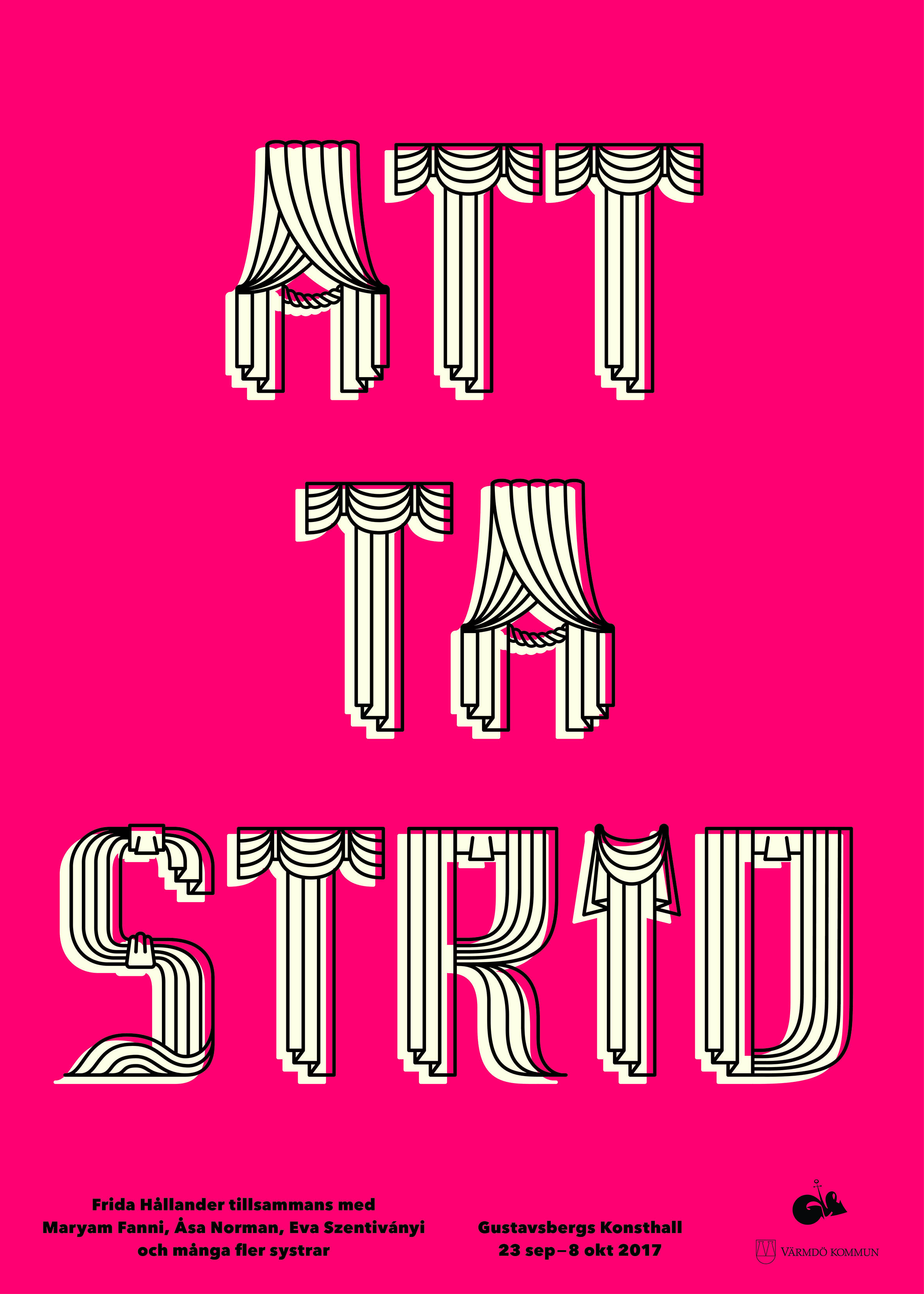 2017.09.23 Poster for exhibition Att ta strid at Gustavsbergs konsthall
---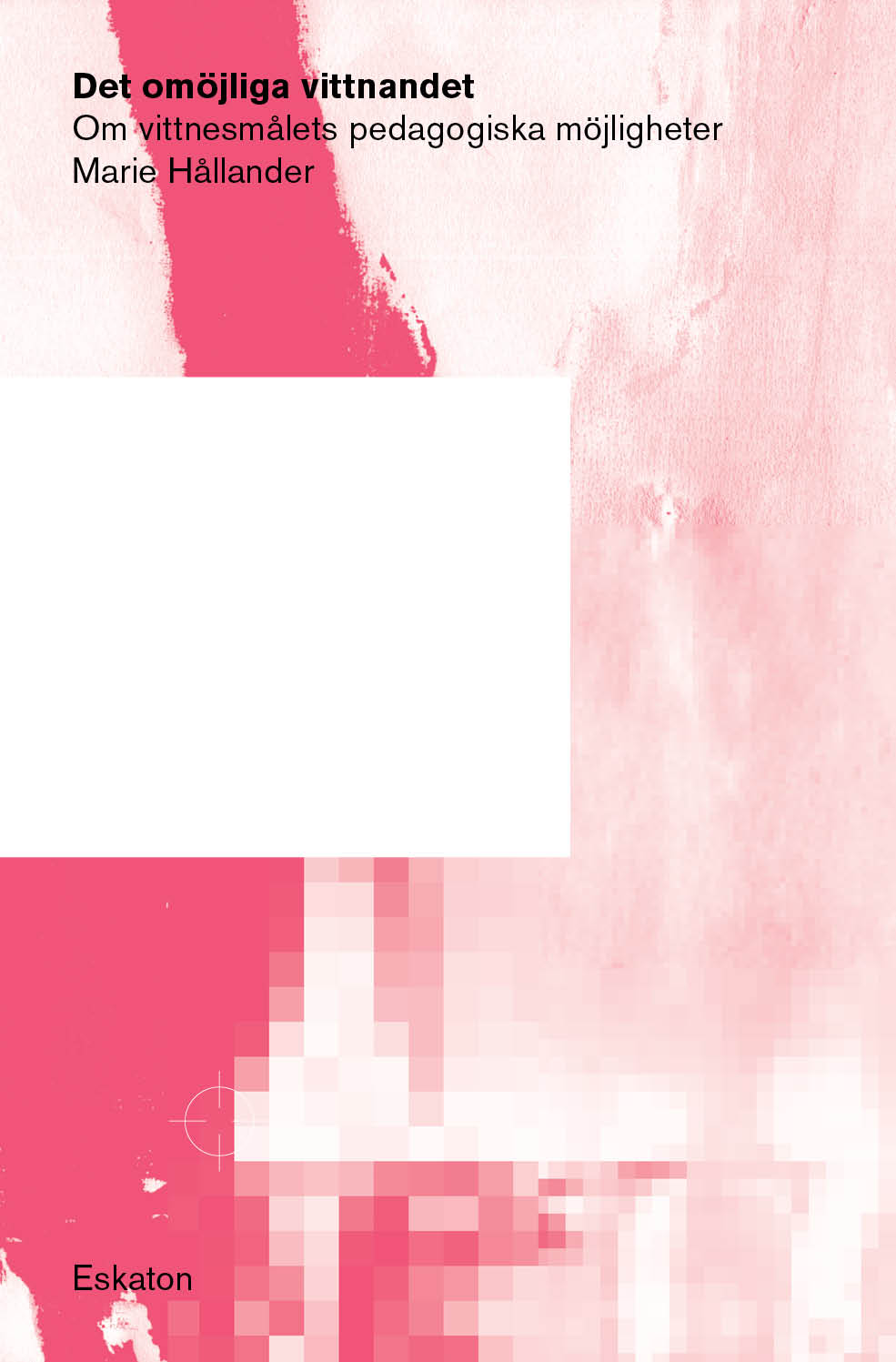 2017.08 Cover design for Det omöjliga vittnandet by Marie Hållander, published by Eskaton.
---
2017.06.24 Book design for artist Elena Mazzi's project Atlante Energetico published by La Fondazione Spinola Banna per l'Arte and GAM Galleria Arte Moderna e Contemporanea di Torino
---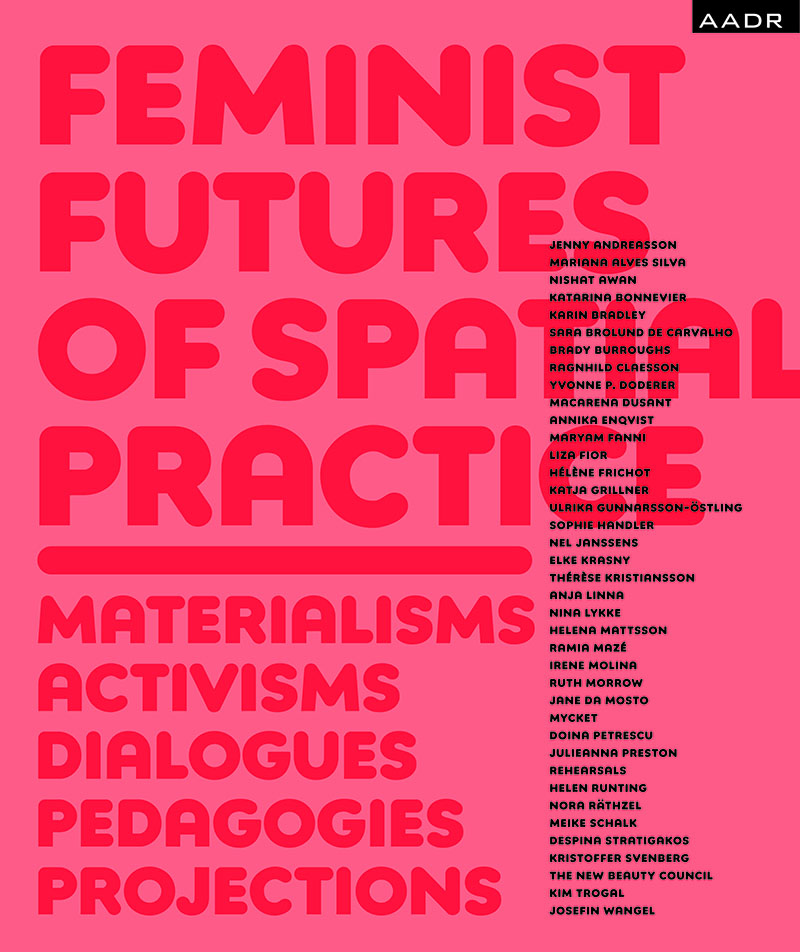 Coming soon: Book design, Feminist Futures of Spatial Practice edited by Meike Schalk, Thérèse Kristiansson, Ramia Mazé, published by AADR.
Typeface Lipstick by Kerstin Hanson
---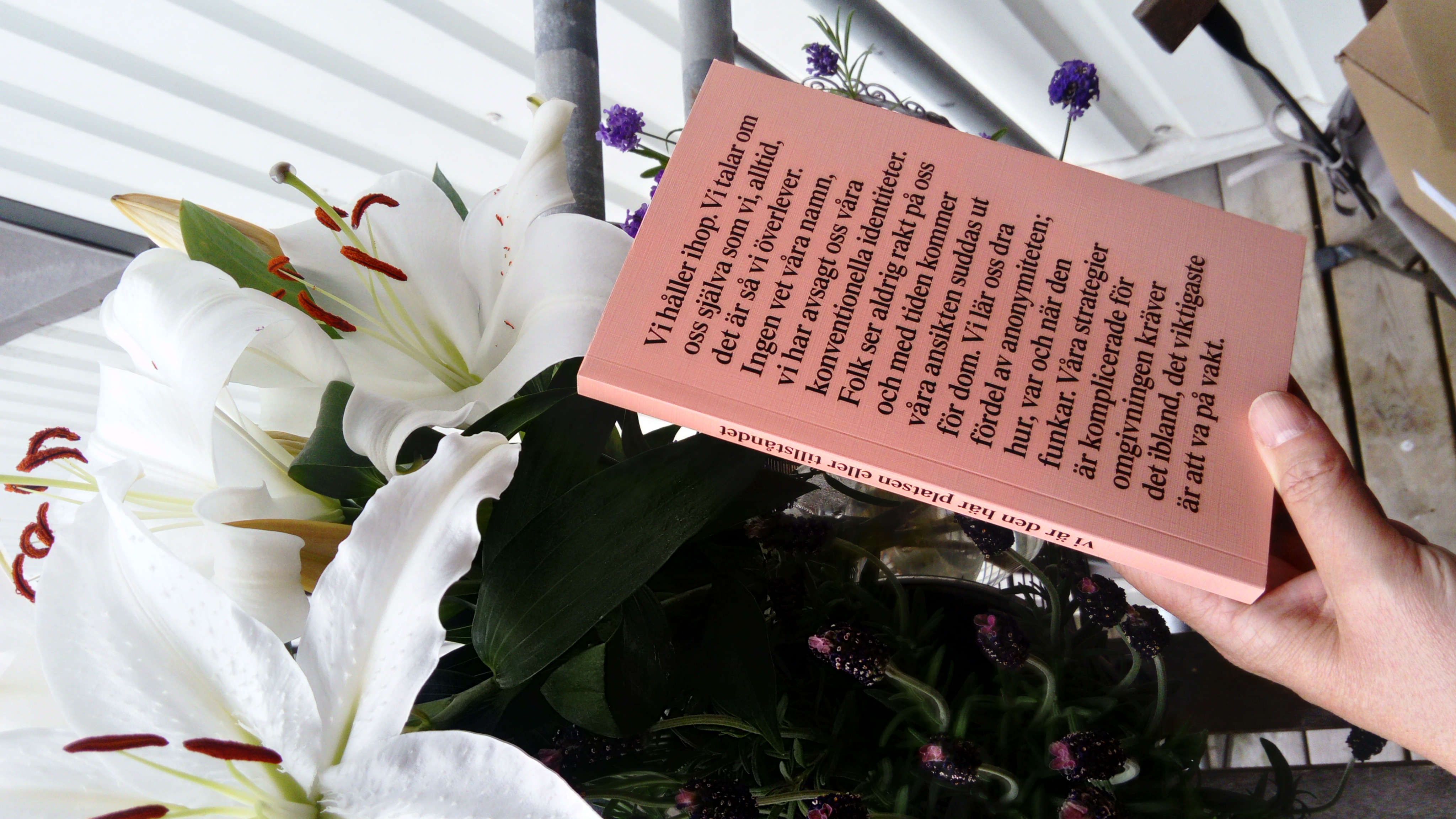 2017.06.03 vi är den här platsen eller tillståndet, Johanna Gustavsson
Book design in collaboration with Rikard Heberling
---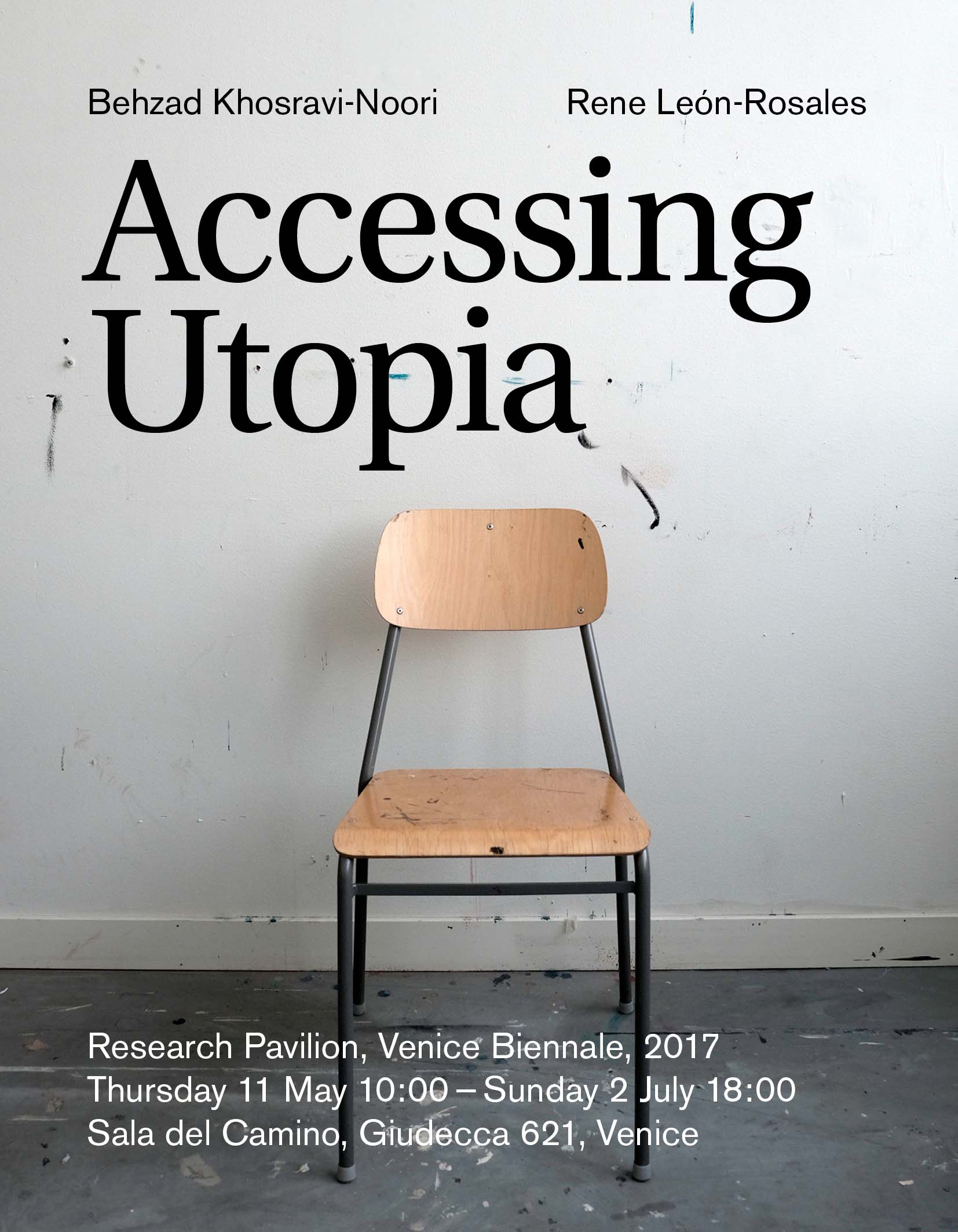 2017.05.11 Catalogue design, Accessing Utopia, Behzad Khosravi-Noori and Rene León-Rosales, Research Pavilion at the Venice Biennale 2017
---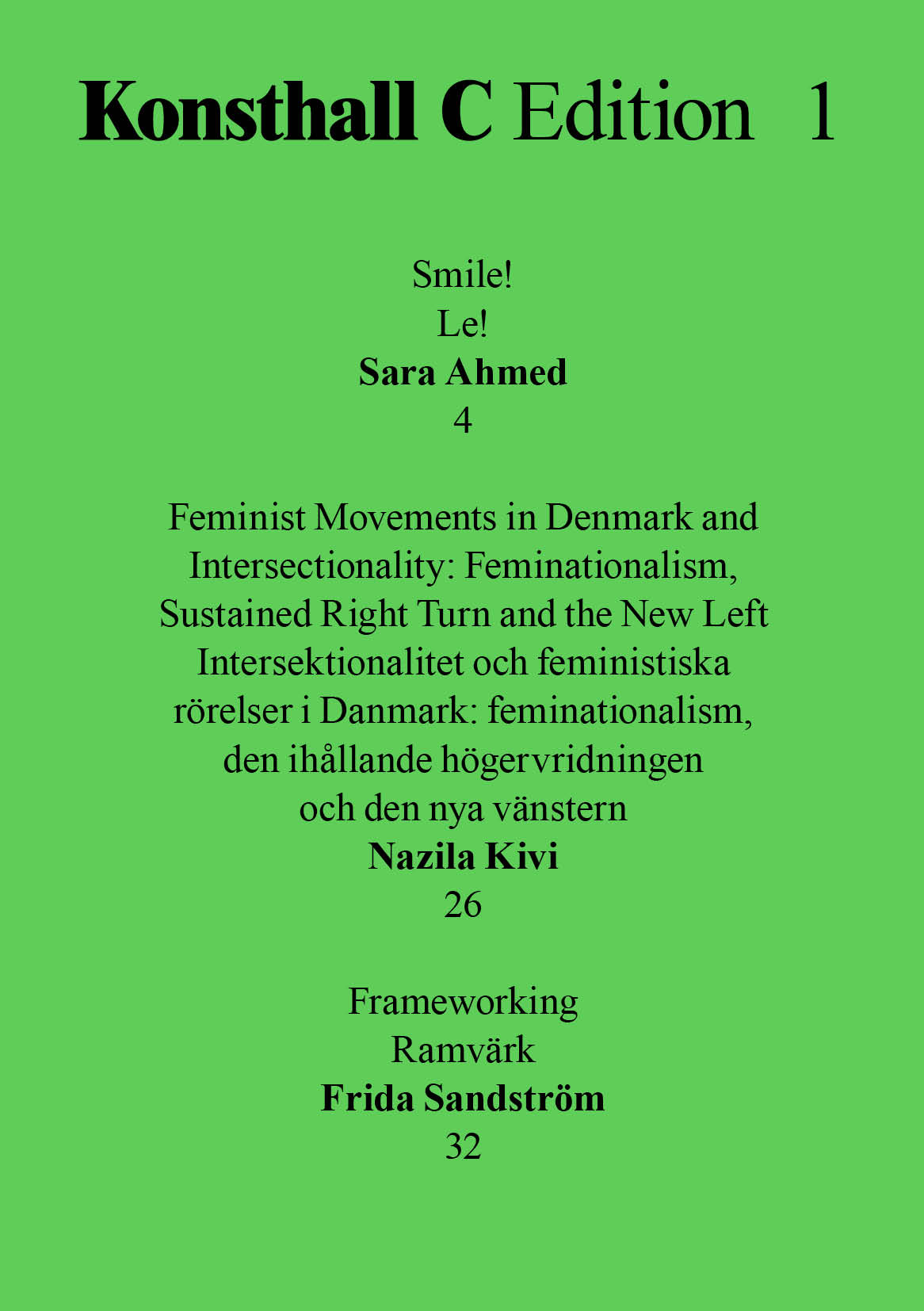 2017.03.17 Konsthall C Editions
Publication series design in collaboration with Rikard Heberling
---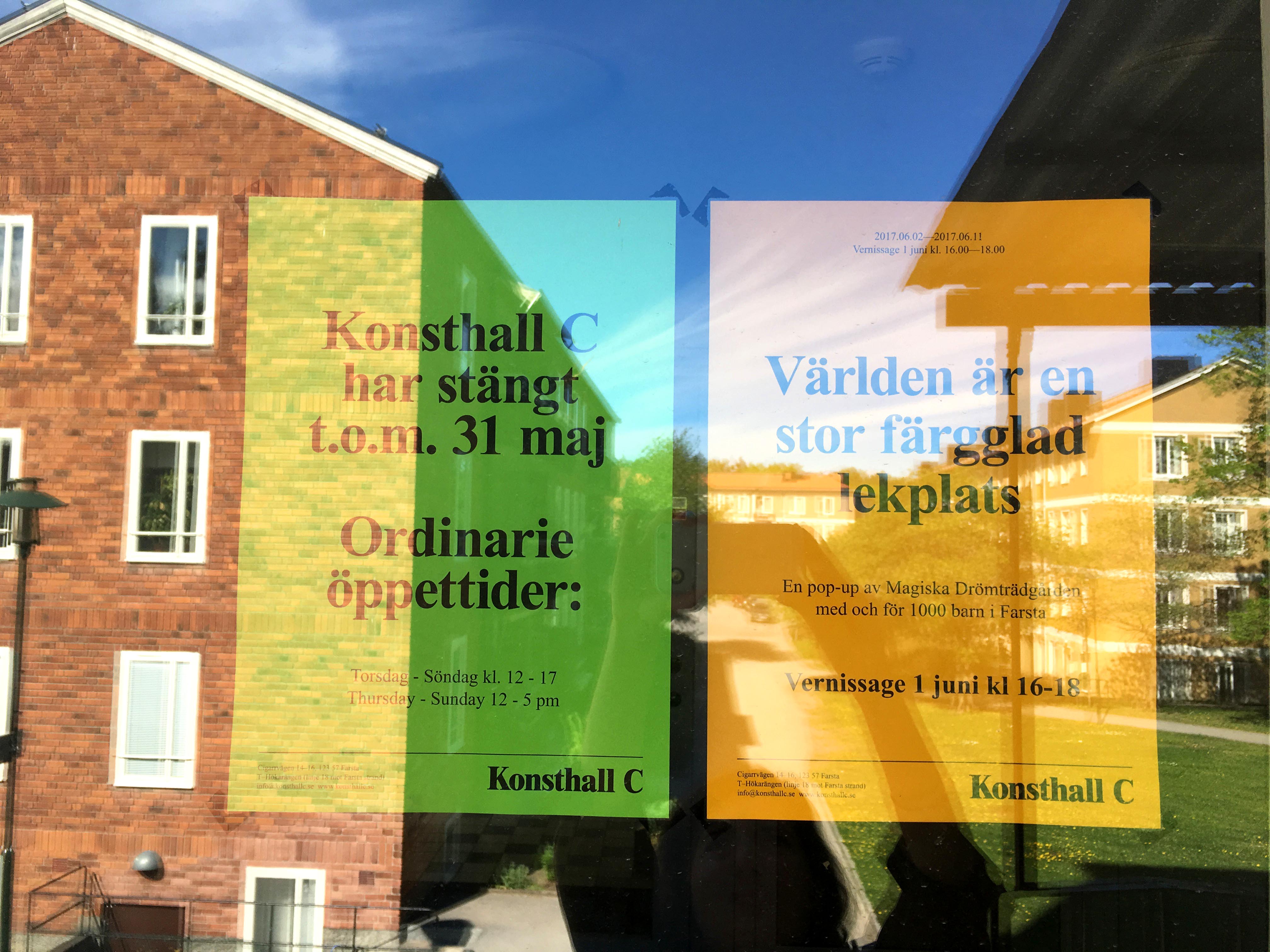 2017.03.17 Konsthall C identity
Graphic identity (modified) in collaboration with Rikard Heberling
---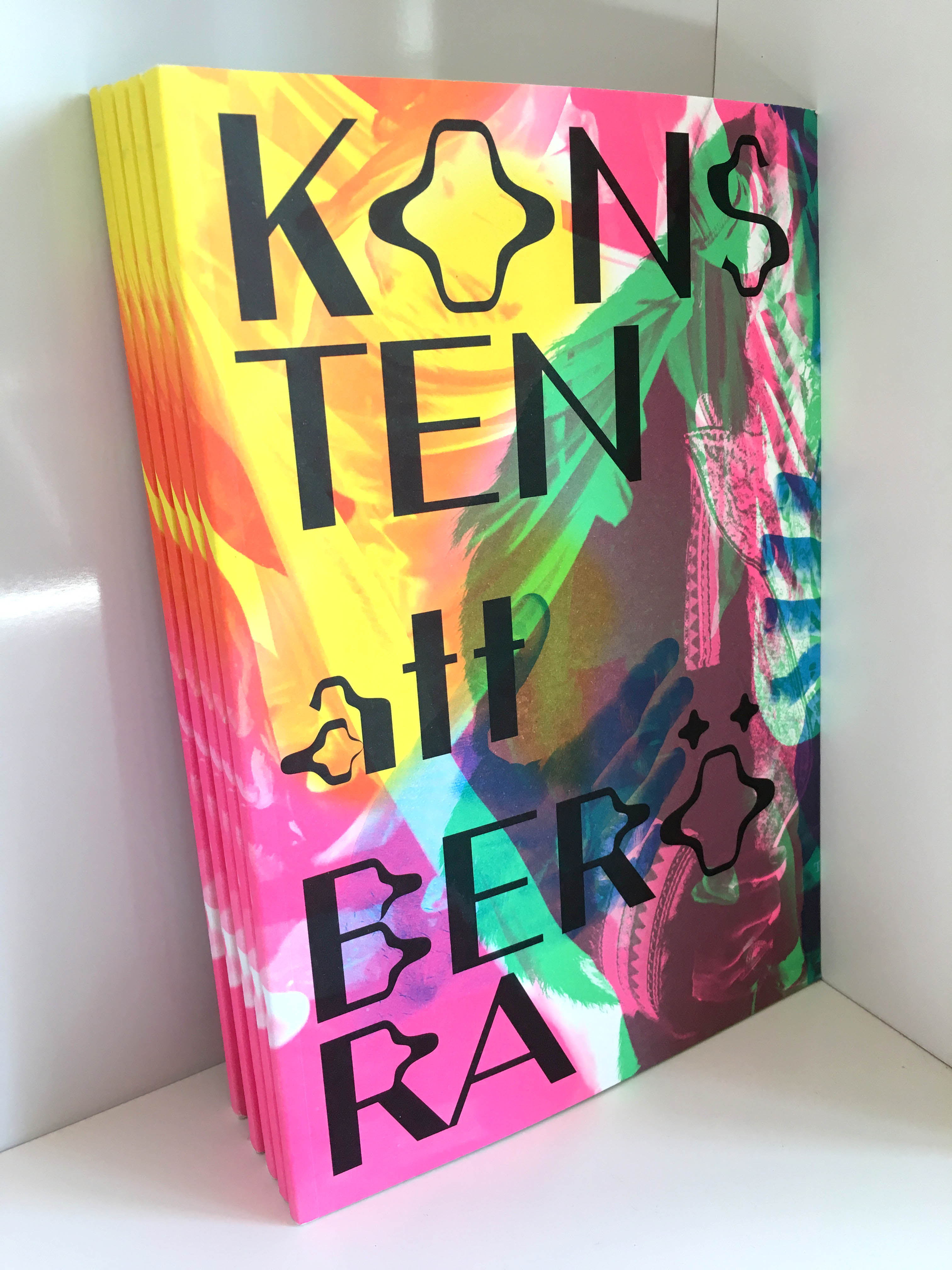 2017.02 Graphic design, Konsten att beröra, Kulturrådet/Riksutställningar.
---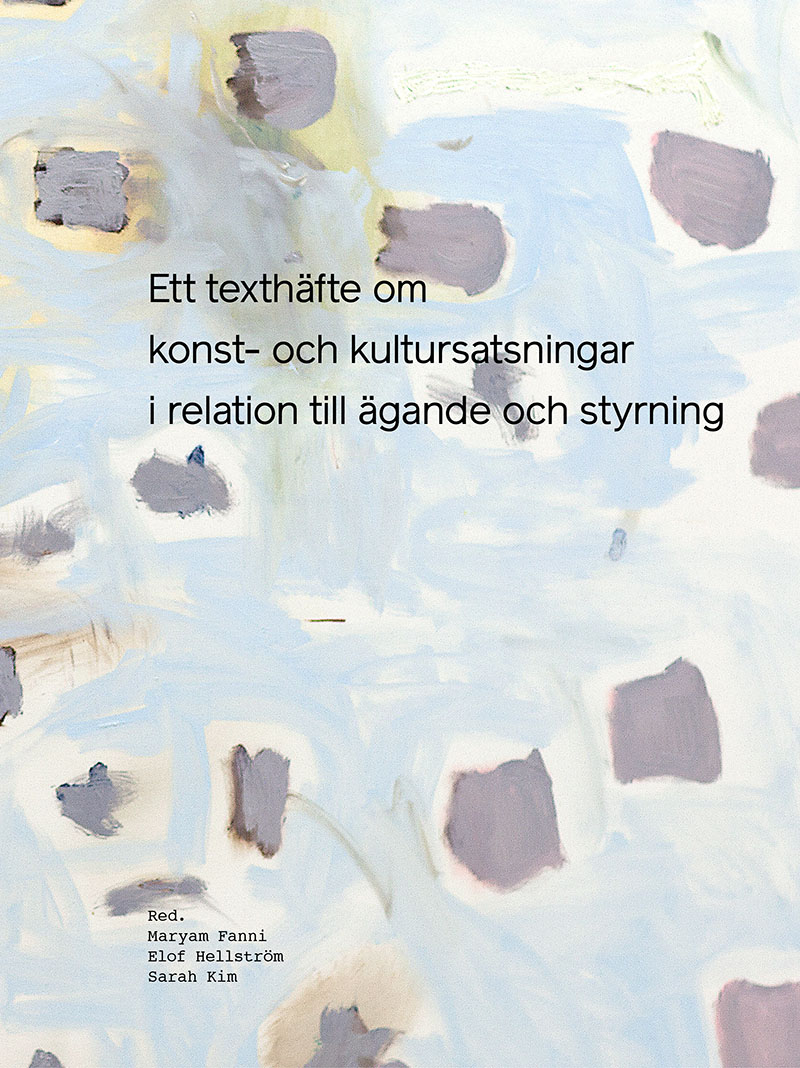 2017.01.25 Co-edited publication for KU-project Million/Mirror at Royal Institute of Art in collaboration with Sarah Kim and Elof Hellström.
Graphic design: Kristoffer Larberg, Cover painting: Oskar Hult
Read more
---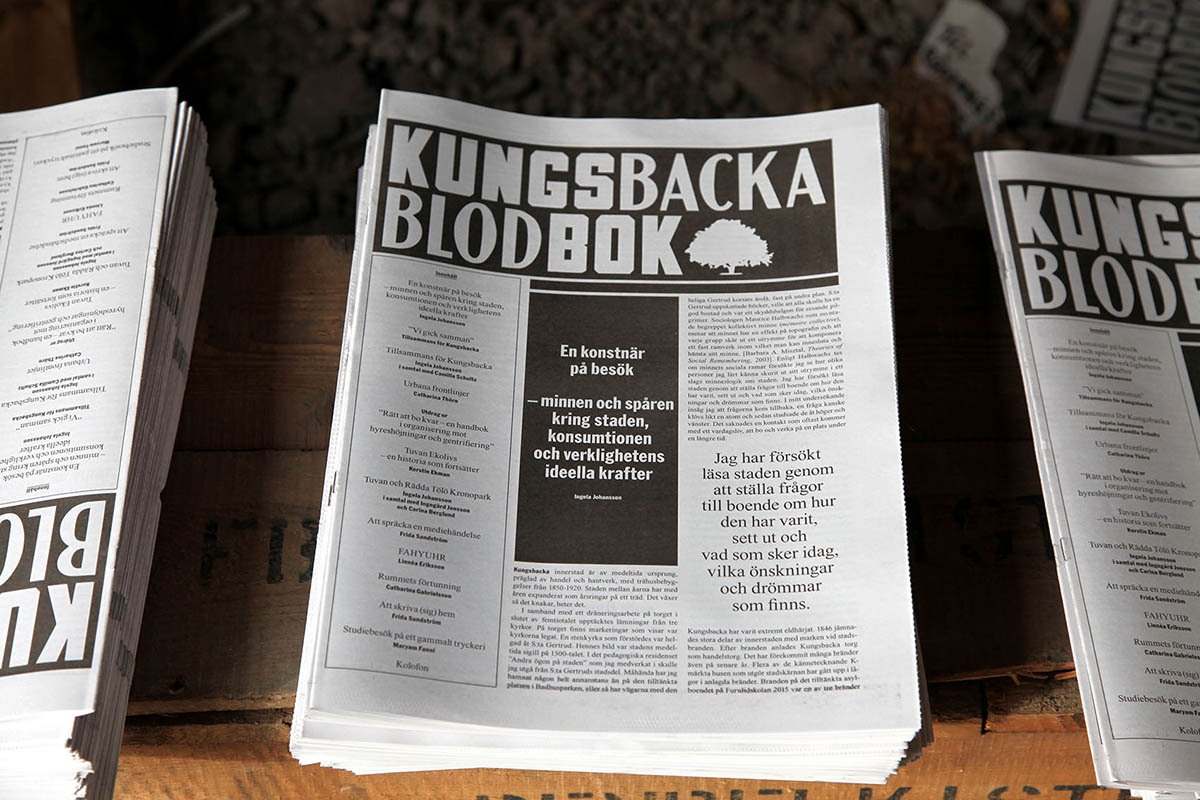 2016.10.14 Graphic design and editing, Kungsbacka Blodbok by Ingela Johansson
---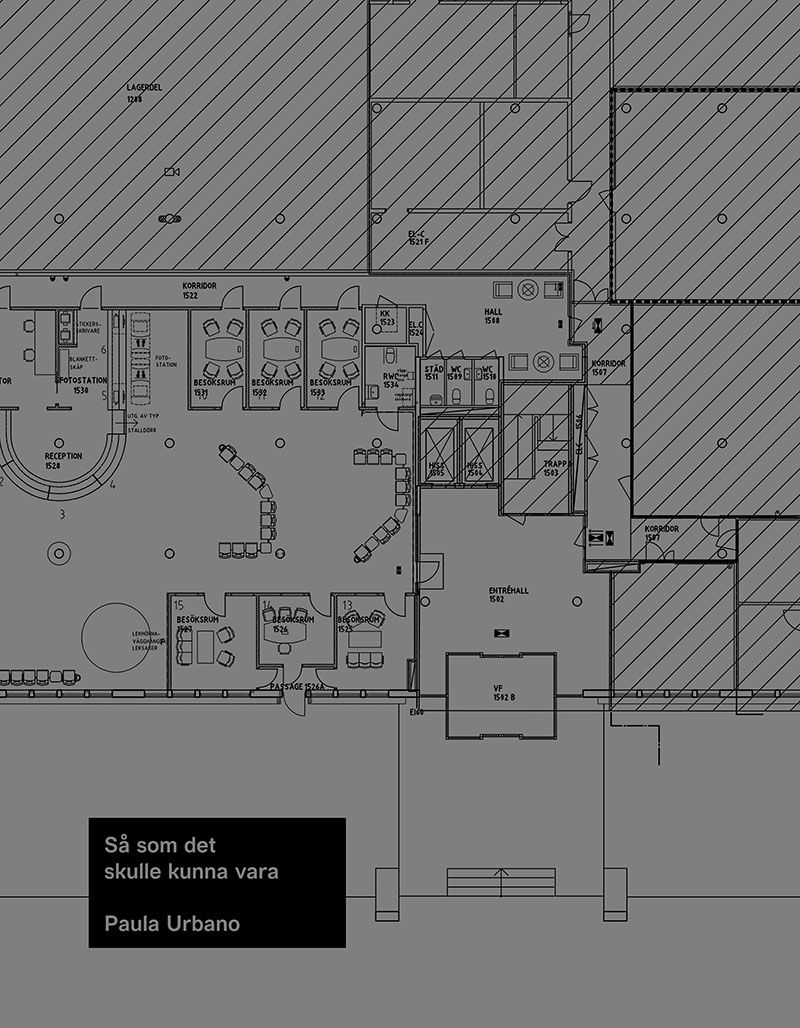 2016.04.23 Så som det skulle kunna vara, Paula Urbano, Kristianstads konsthall
---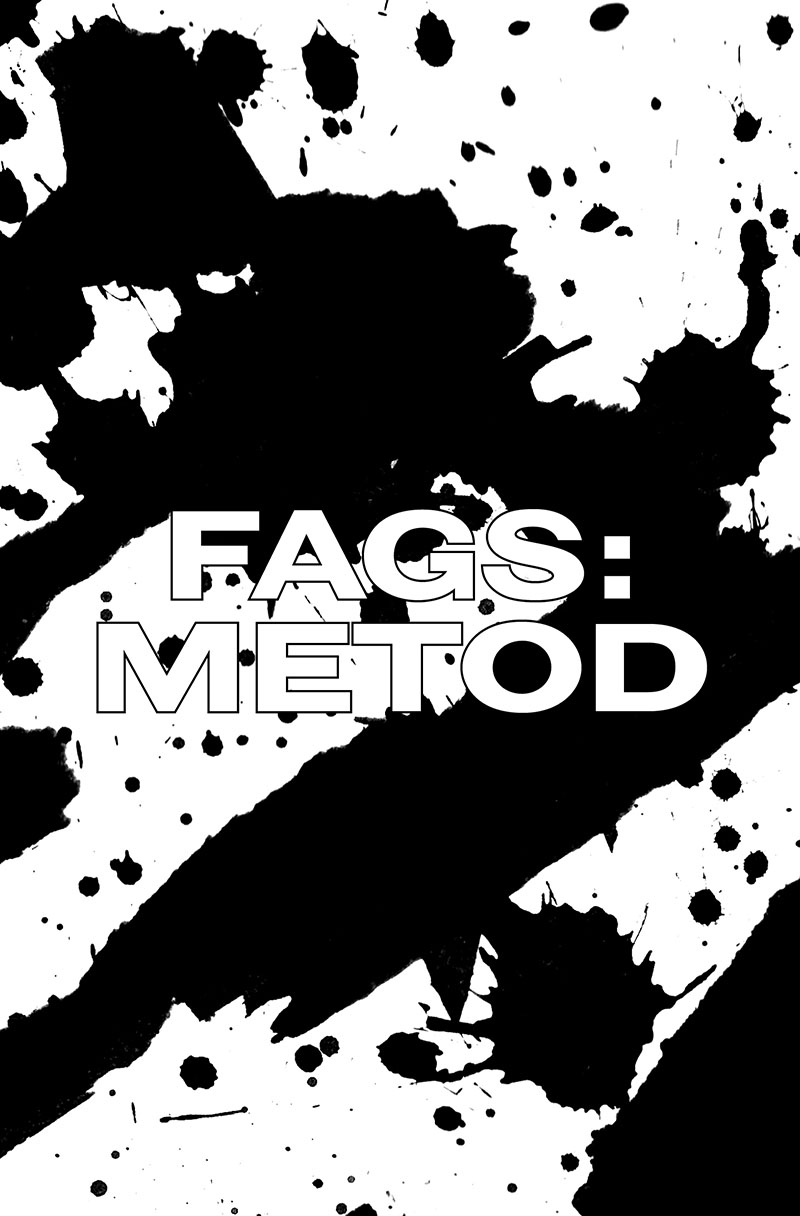 2016.03.05 FAGS:METOD, red. Johanna Gustavsson & Zafire Vrba, FAGS
---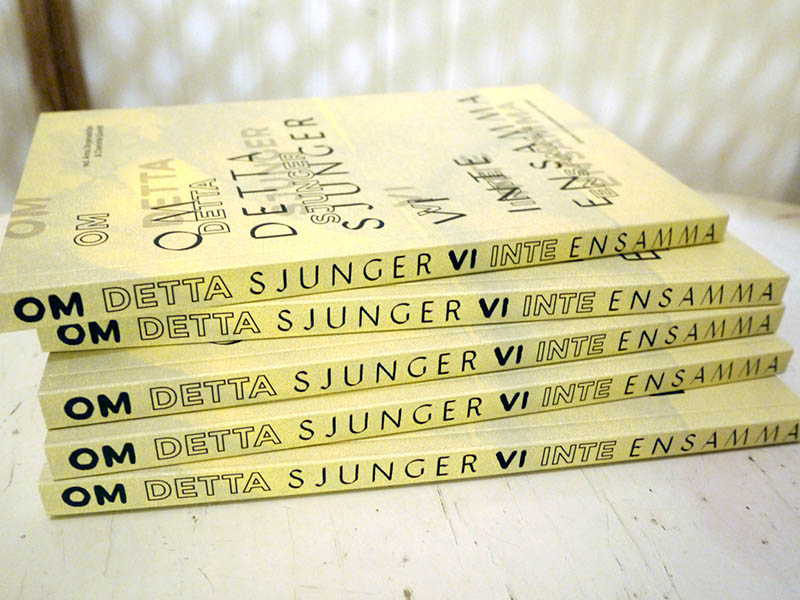 2016.02.18 Om detta sjunger vi inte ensamma, red. Anna Jörgensdotter & Charlotte Qvandt, Bokförlaget ETC
---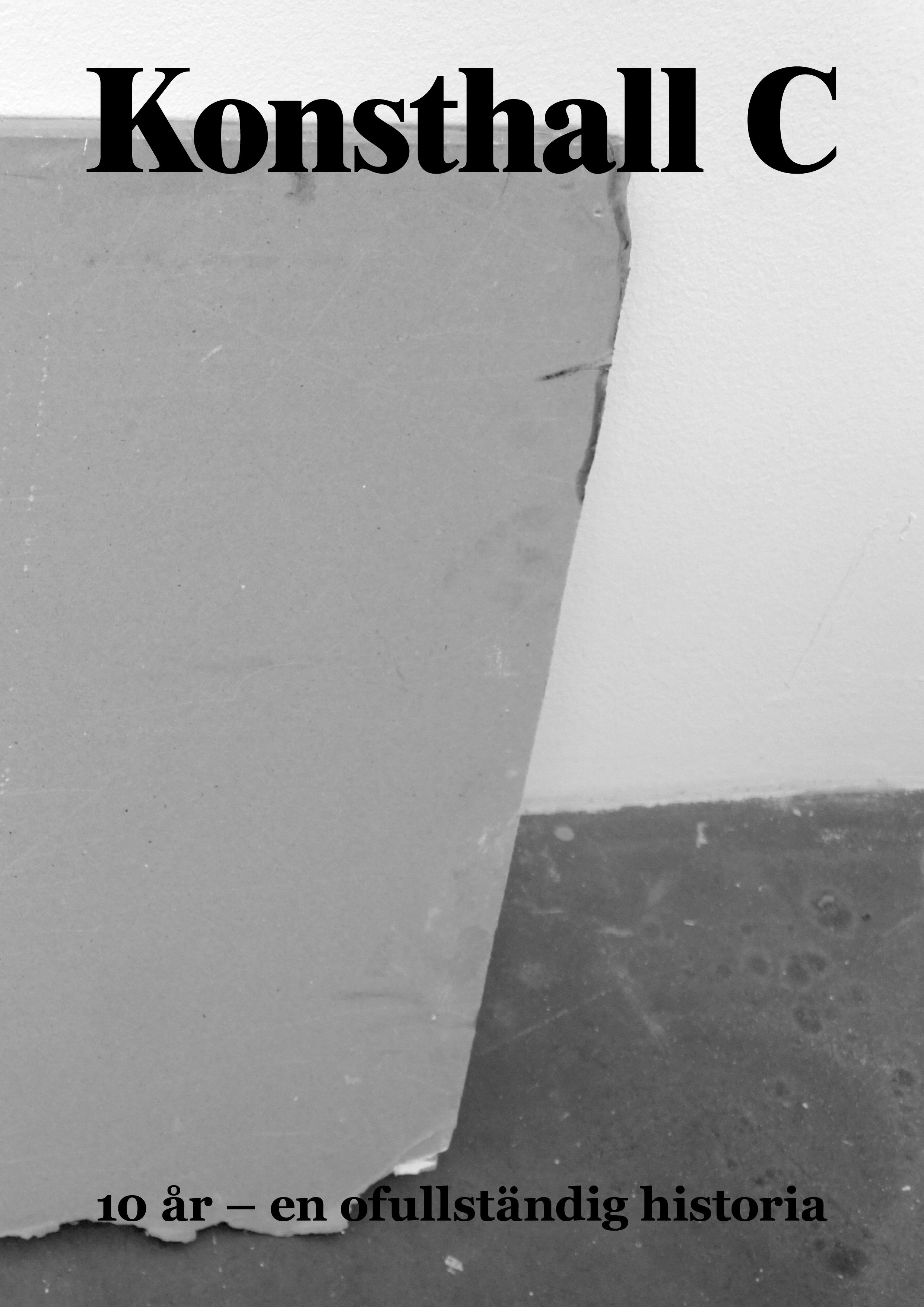 2015 Graphic design, Konsthall C 10 år – en ofullständig historia, edited by akcg (anna kindgren and carina gunnars), Konsthall C
80 SEK, contact: mail (a] akcg.org
---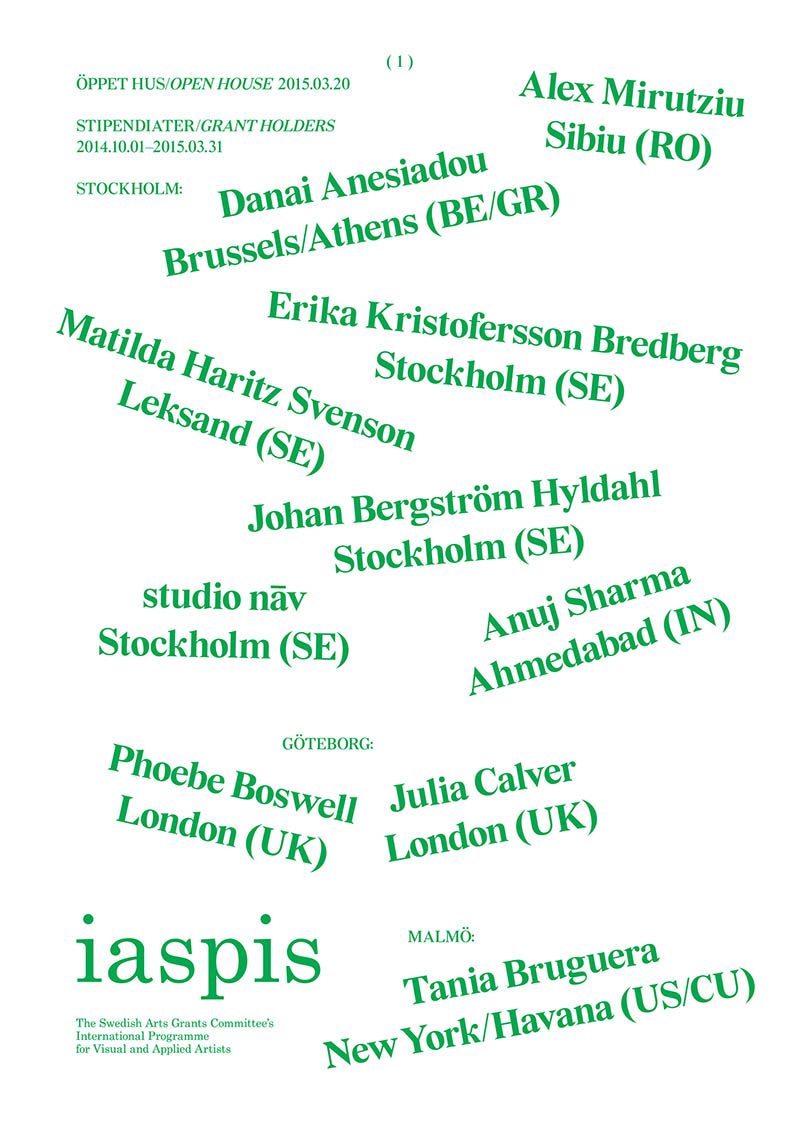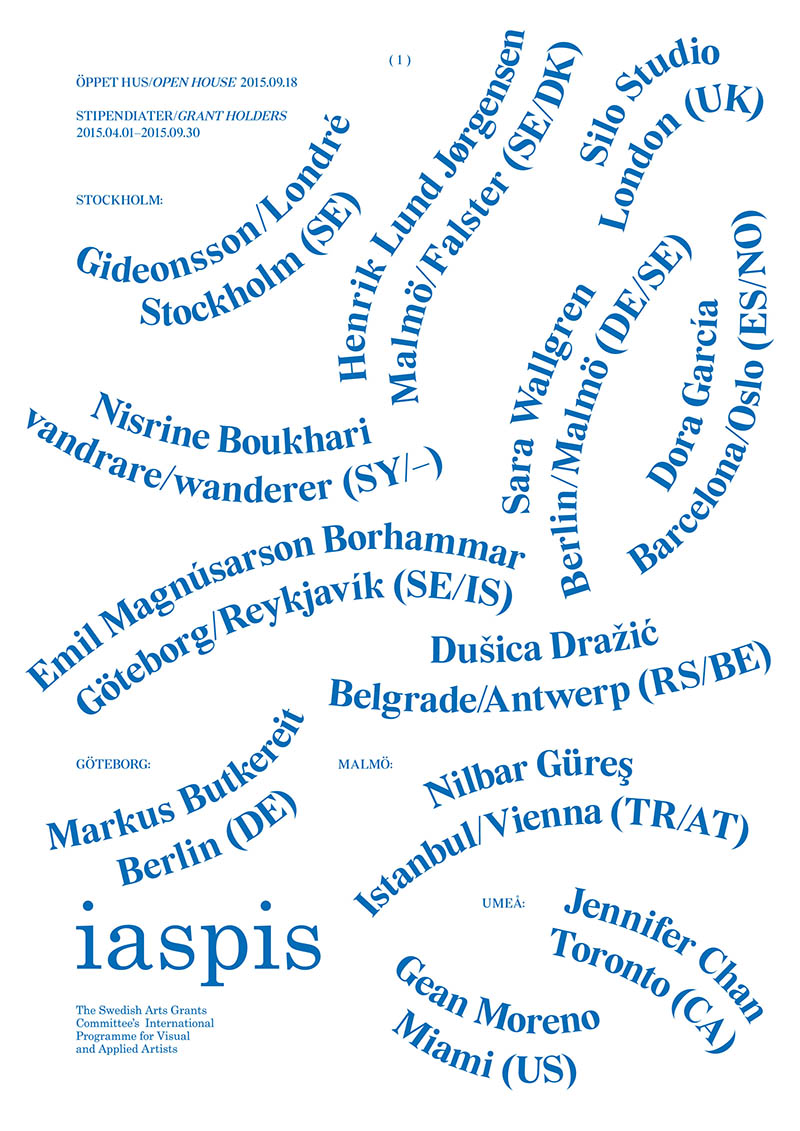 2015 Iaspis Open House, graphic design in collaboration with Rikard Heberling
---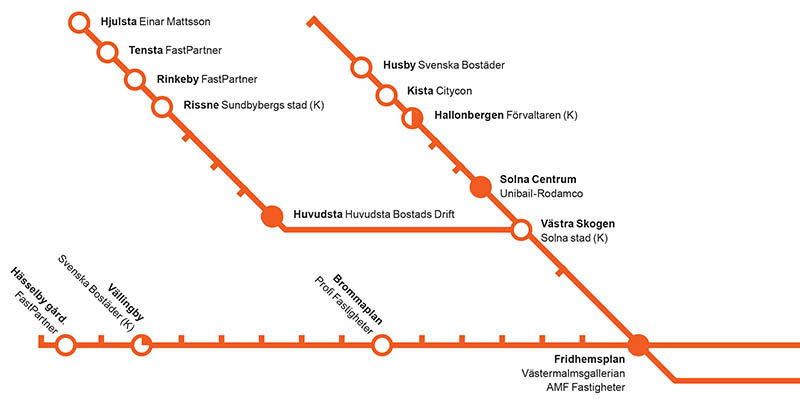 2015 Köpcentrum som offentlig plats, Hjärnstorm #4.2015
in collaboration with Elof Hellström, Åsa Johansson, Sarah Kim, Paula Urbano
---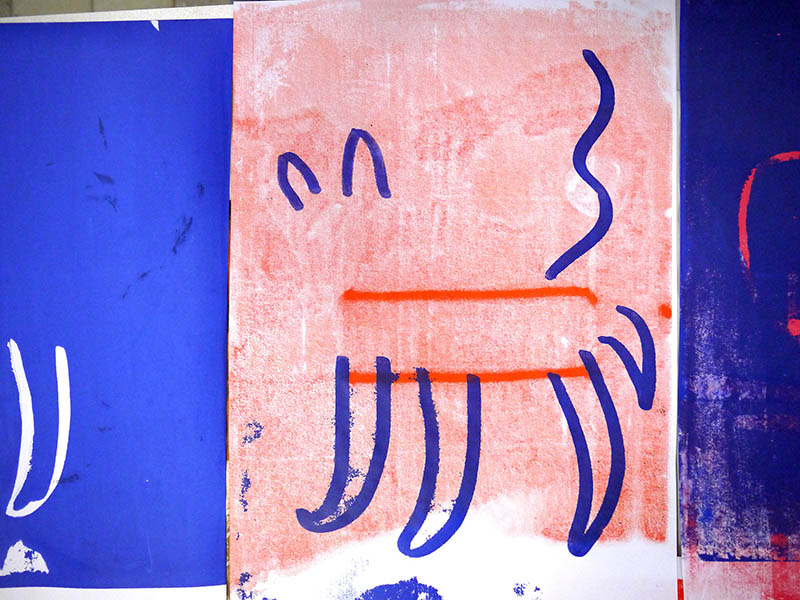 2015.12.10 Screenprinting workshop with Ciara Phillips, Konsthall C
Part of MMS project "Distaff Side"
---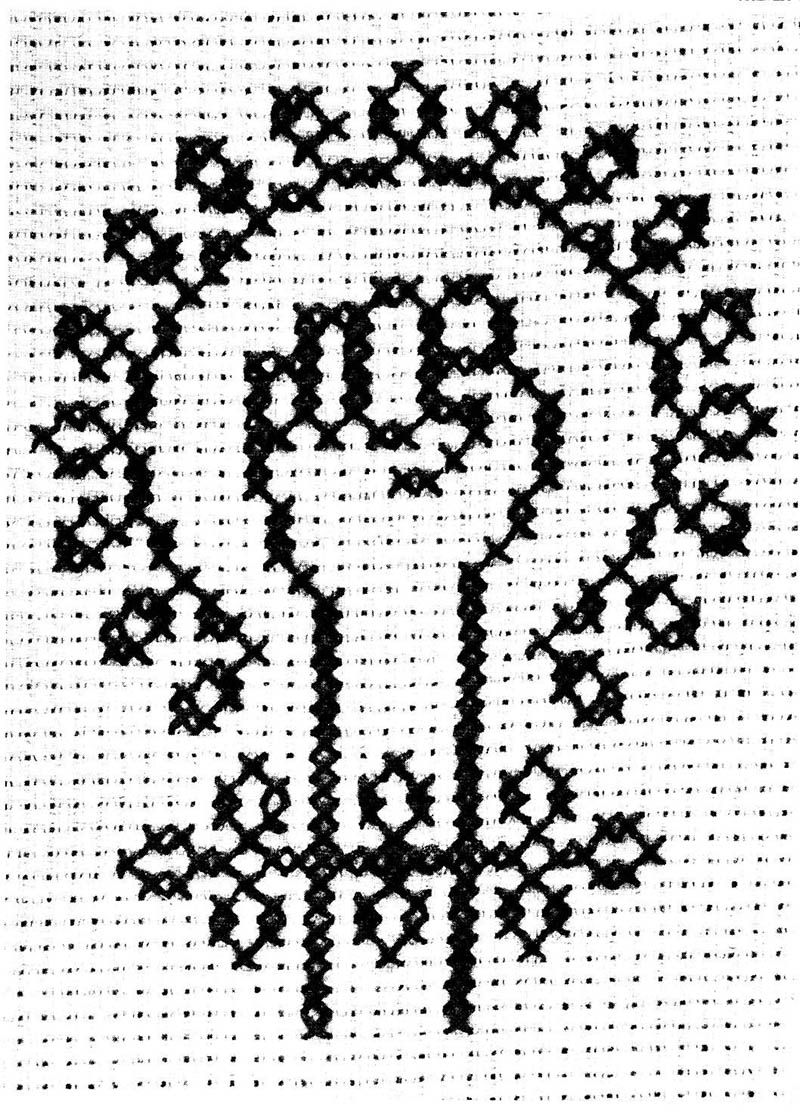 2015.11.08 Samtal och stickning – Förspilld kvinnokraft, ABF Stockholm
Panel: Anne Lidén, Louise Waldén, Sofia Ricklund Lindgren
Moderator: Maryam Fanni
(Bild: Julbroderiet, Vi Mänskor #5-6 1973)
---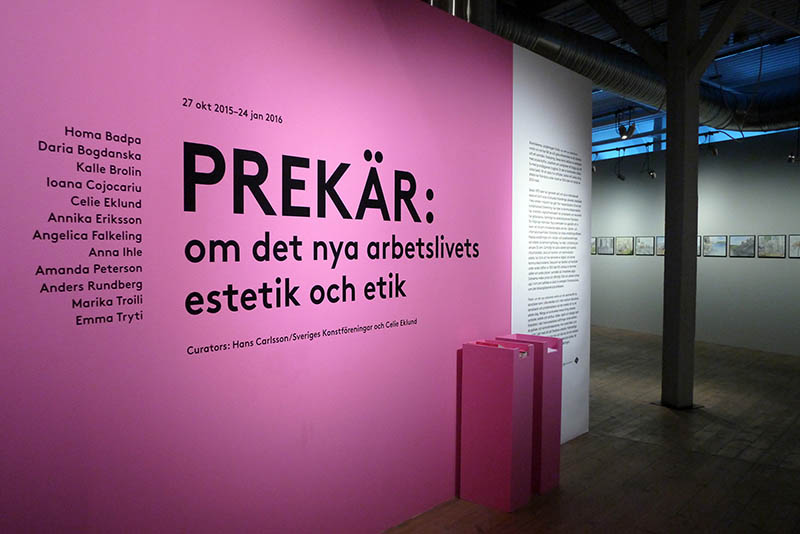 2015.10.27 Prekär: om det nya arbetslivets estetik och etik, Arbetets museum
---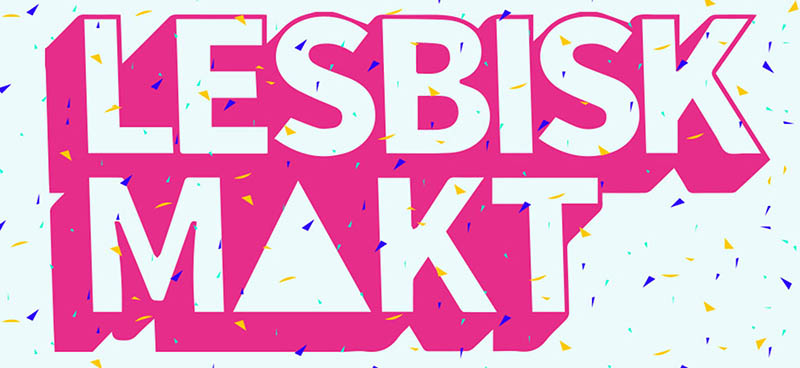 2015.10.03 Webpage Lesbisk makt
---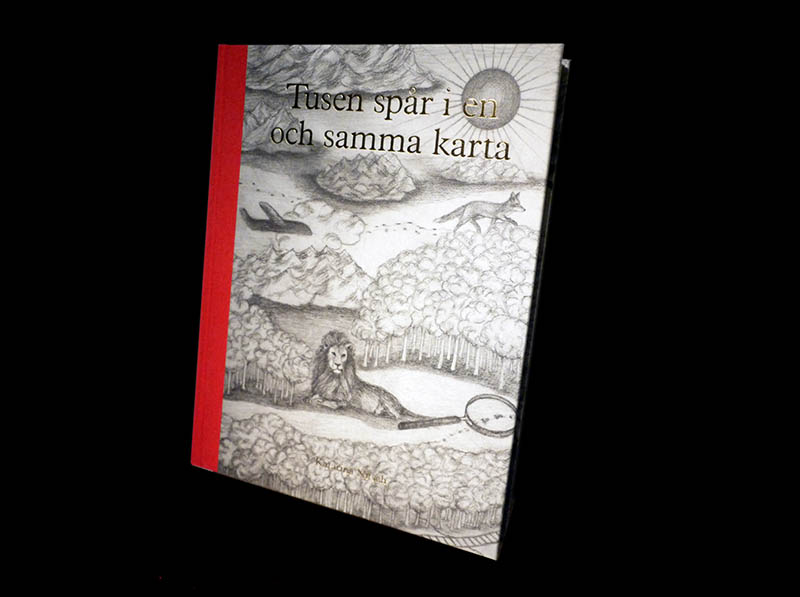 2015 Tusen spår i en och samma karta, Katarina Nitsch
---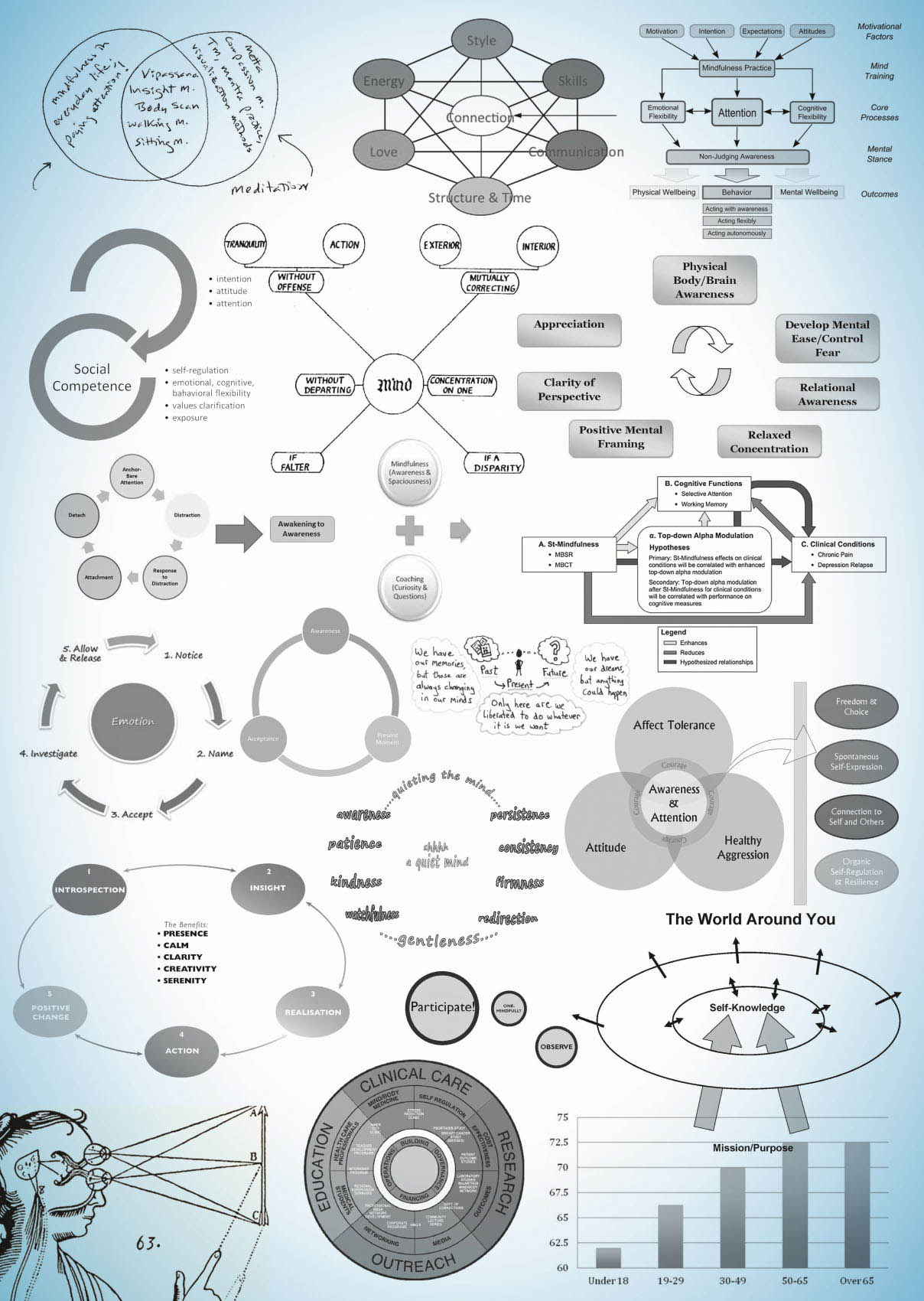 2015 Horrible Mixtures, Stina Nyberg
---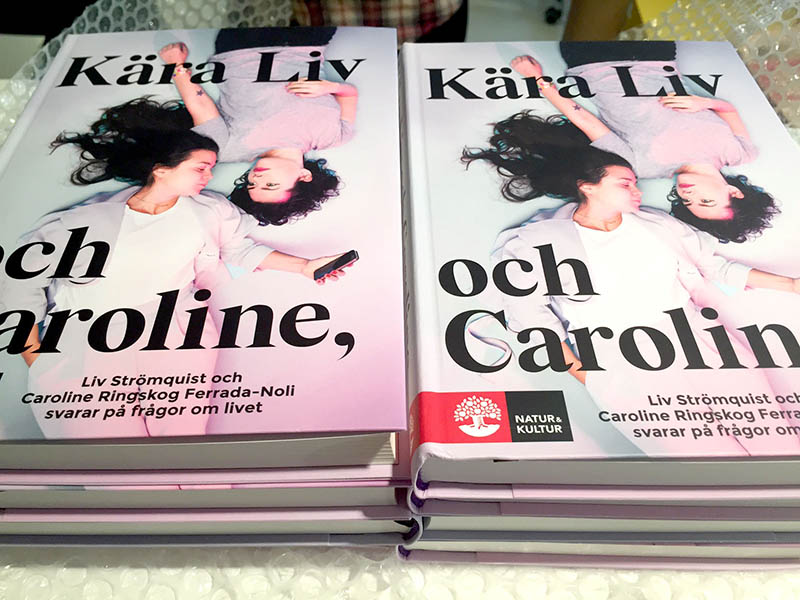 2015.05.11 Kära Liv & Caroline, Liv Strömquist & Caroline Ringskog Ferrada-Noli, Natur&Kultur
---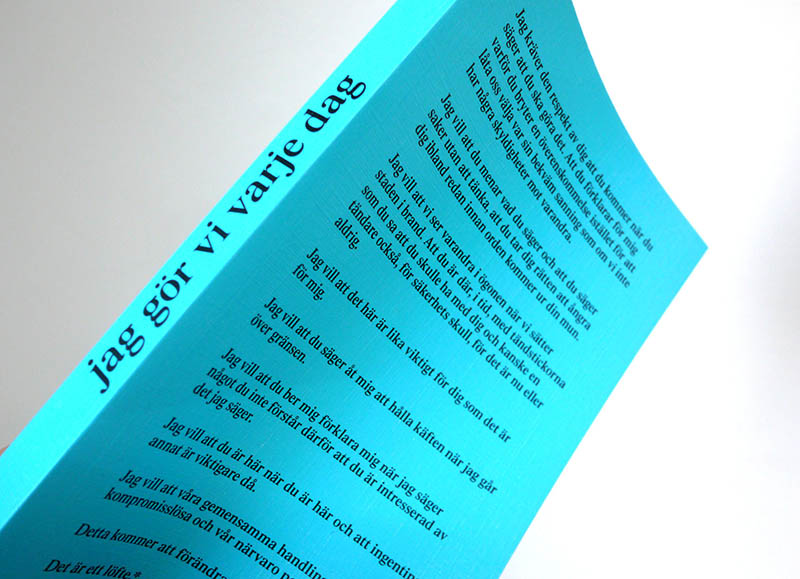 2014.11.08 jag gör vi varje dag, Johanna Gustavsson
Book design in collaboration with Rikard Heberling
---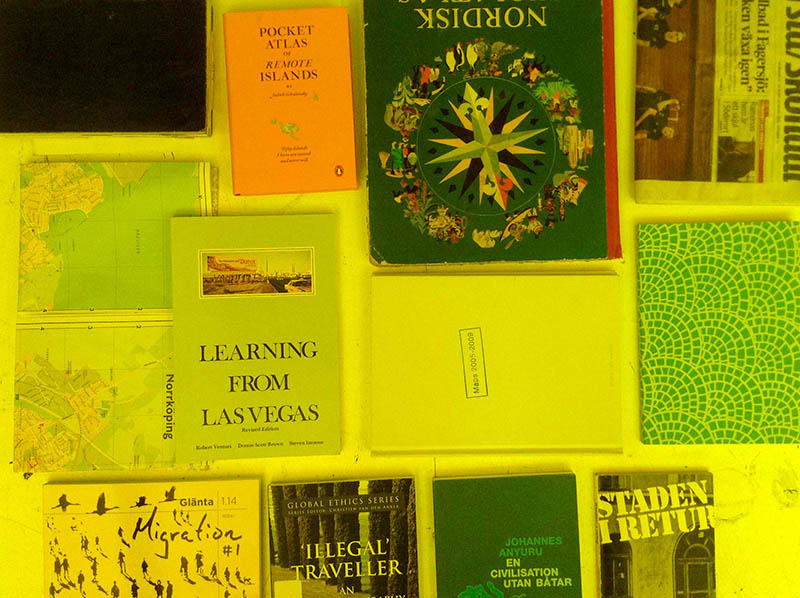 2015.03.23 "Zoom in zoom out" one-week course, Nyckelviksskolan Bild & Grafisk form
Course blog
---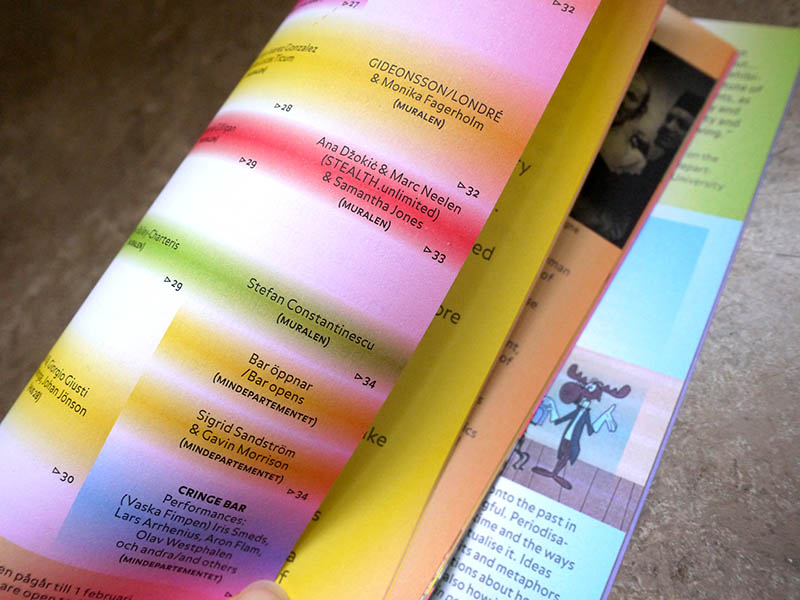 2015.01.27 Folder for Research Week, Kungl. Konsthögskolan/Royal Institute of Art
---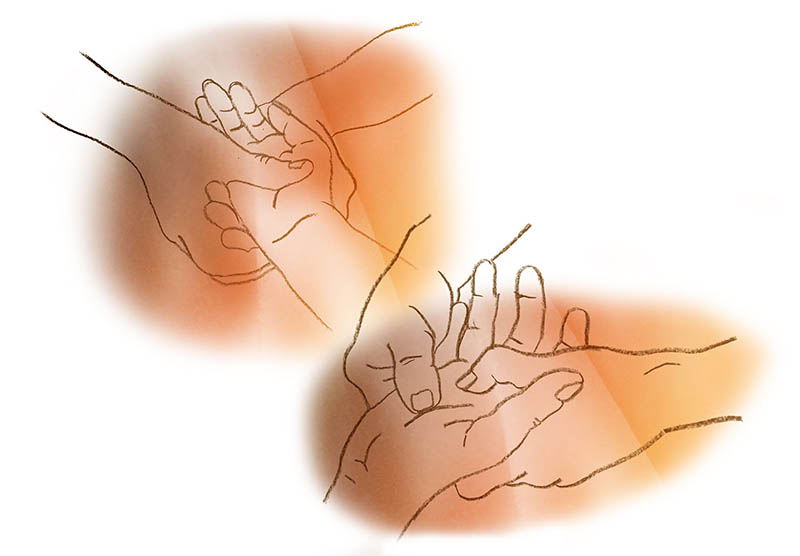 2014 Editorial illustration for Bang #2 2014, "Njutningens kontrakt", Clara Lee-Lundberg
---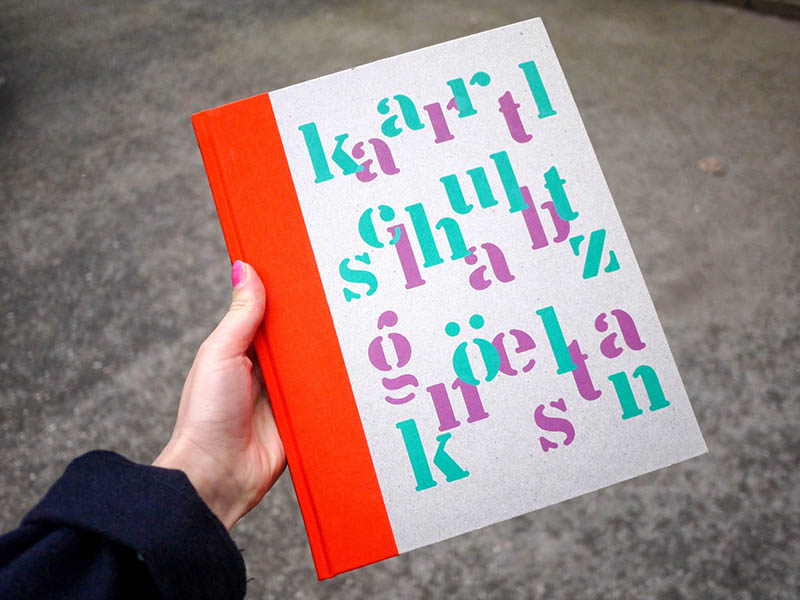 2014 Karl Schultz Köln Art Lab Gnesta, Art Lab Gnesta
Book design in collaboration with Rikard Heberling
See more
---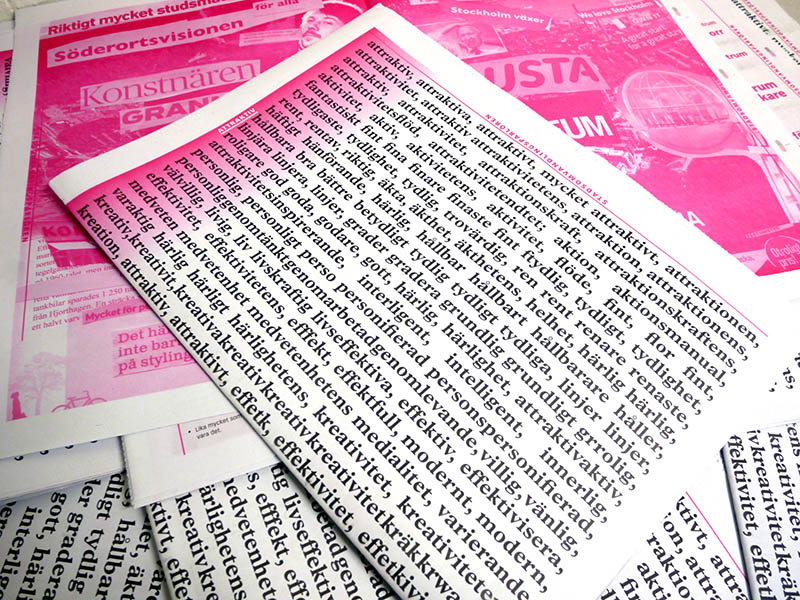 2014 SIFAV: Stadsomvandlingsparlören
---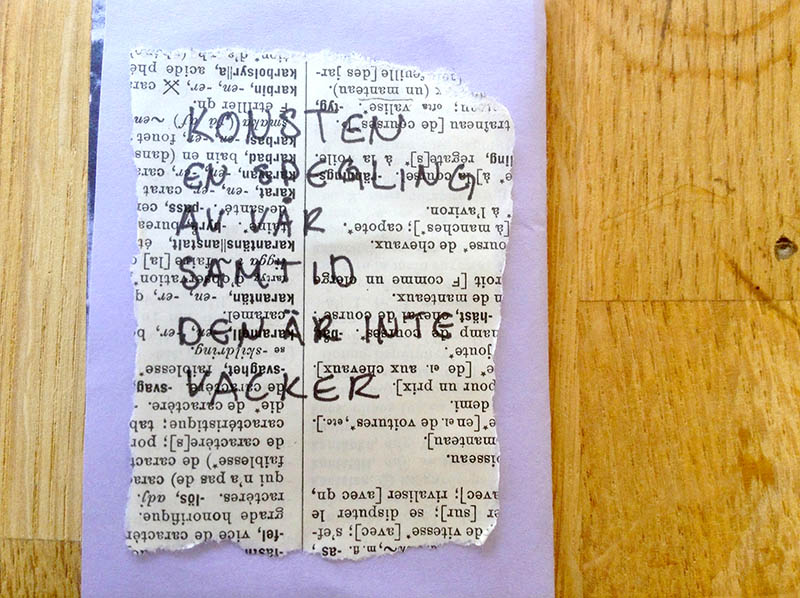 2014.08.04 Summer workshop Fanzine Redax, Konsthall C
(Image shows one of the participants fanzines produced during the week)
Website
---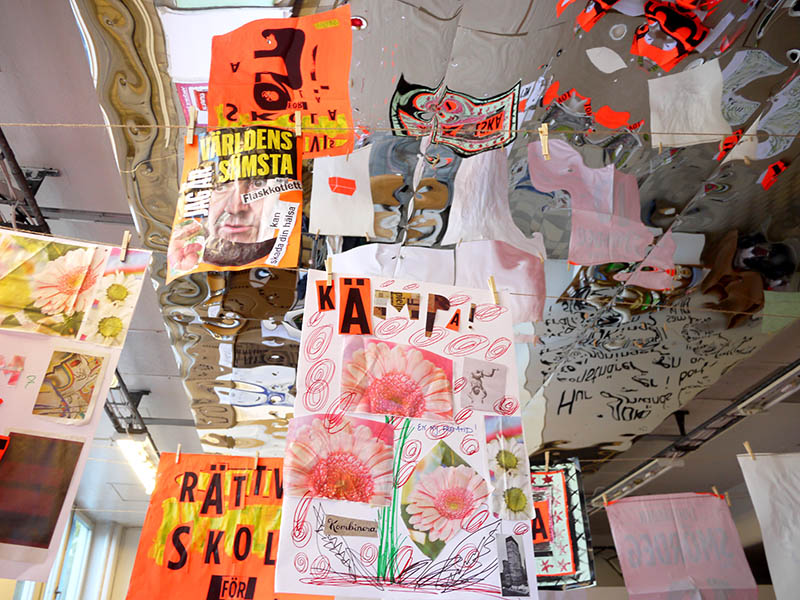 2014 Vi måste göra nu, det skapar förmodligen nya problem men det får vi lösa då (Tema: Kroppen 3 mars / Längtan 16 mars / Vrålet 24 april), Konsthall C
Workshop series arranged together with akcg (anna kindgren & carina gunnars), Rikard Heberling, Johanna Gustavsson, Eva Arnqvist
---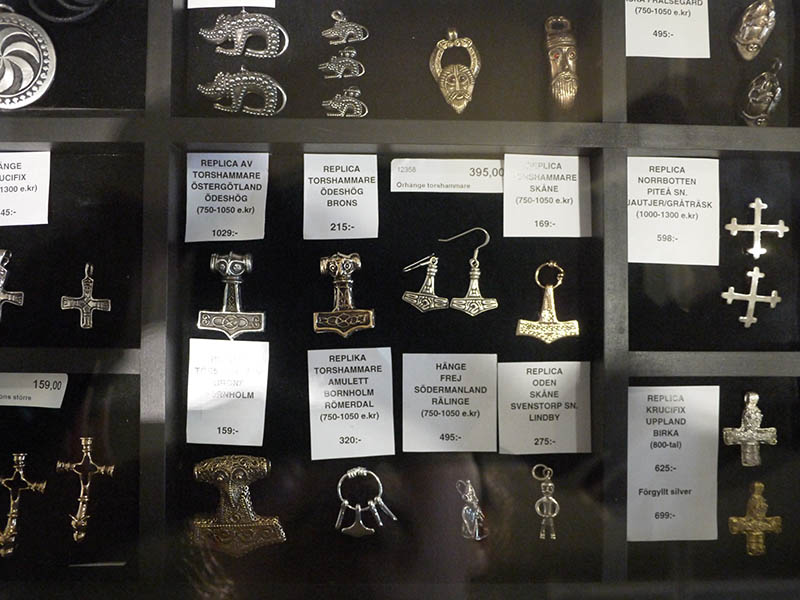 2013/2014 Contamination of Evidence – fem konstnärer på Historiska museet
Website
---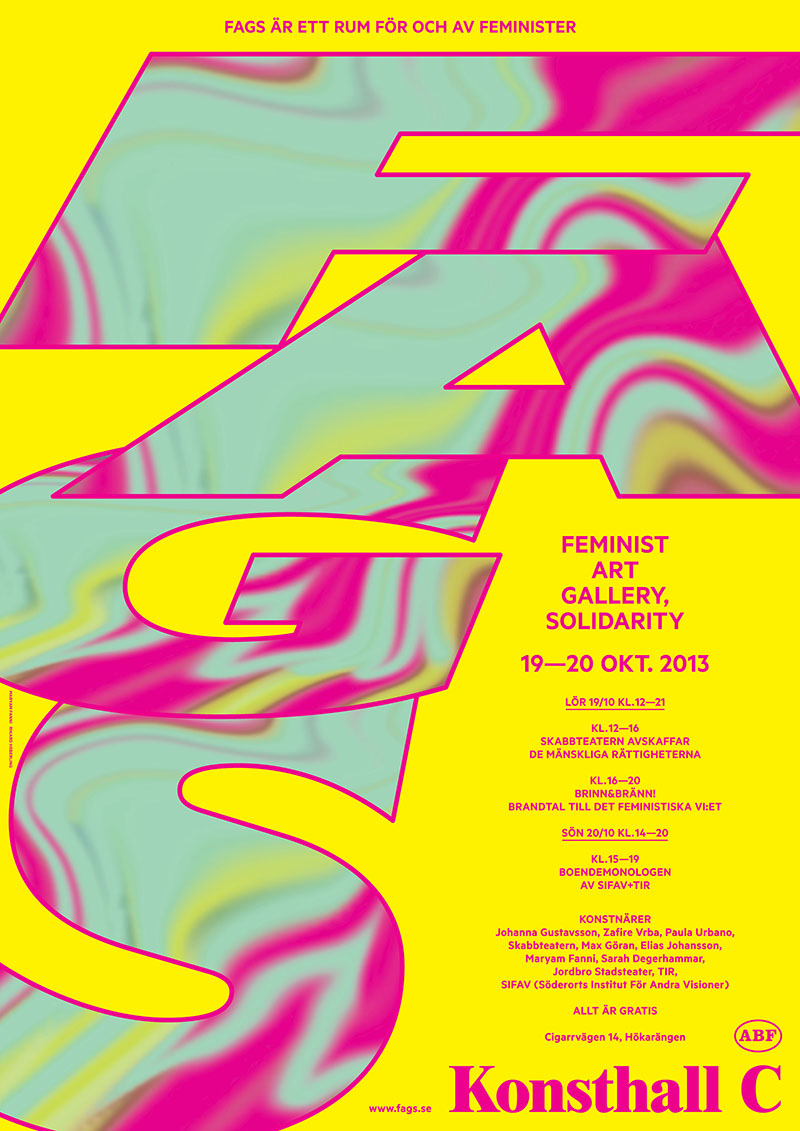 2013.10.19 Group exhibition FAGS, Konsthall C
Graphic design in collaboration with Rikard Heberling
---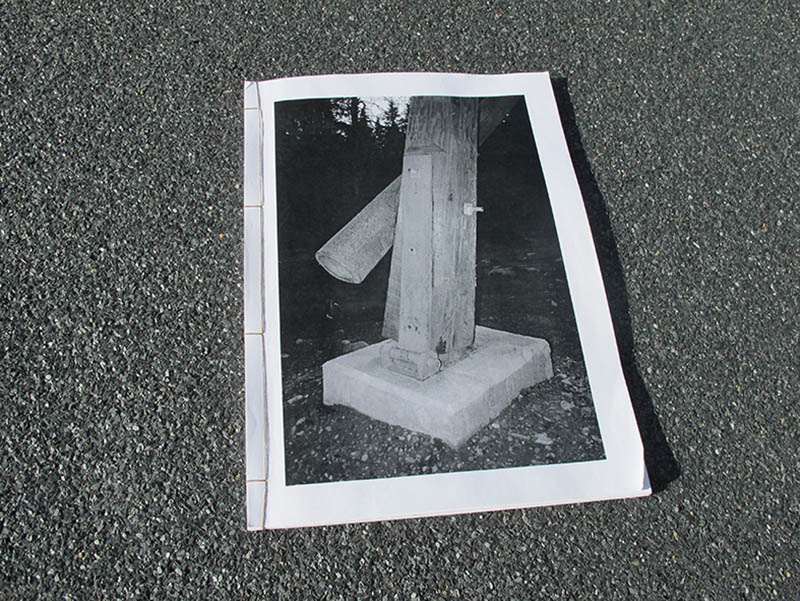 2013 It's hard to be down when you're up in collaboration with Rikard Heberling
Read more
---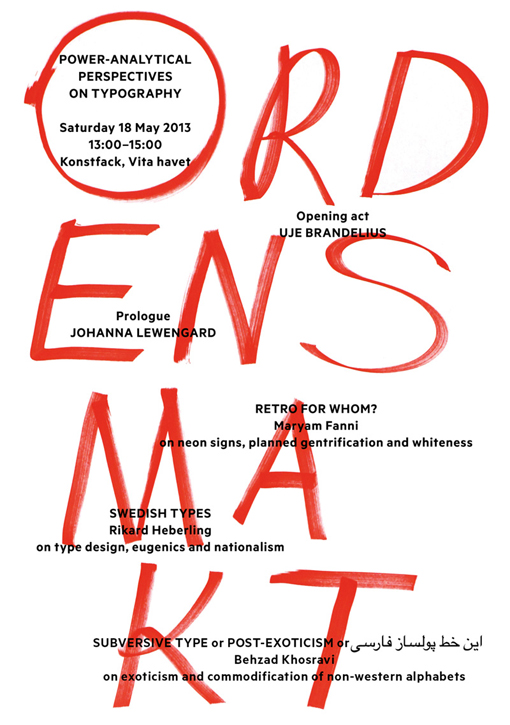 2013.05.18 Ordens makt – power-analytical perspectives on typography, in collaboration with Rikard Heberling, Konstfack
With contributions by Johanna Lewengard, Behzad Khosravi Noori, Uje Brandelius
---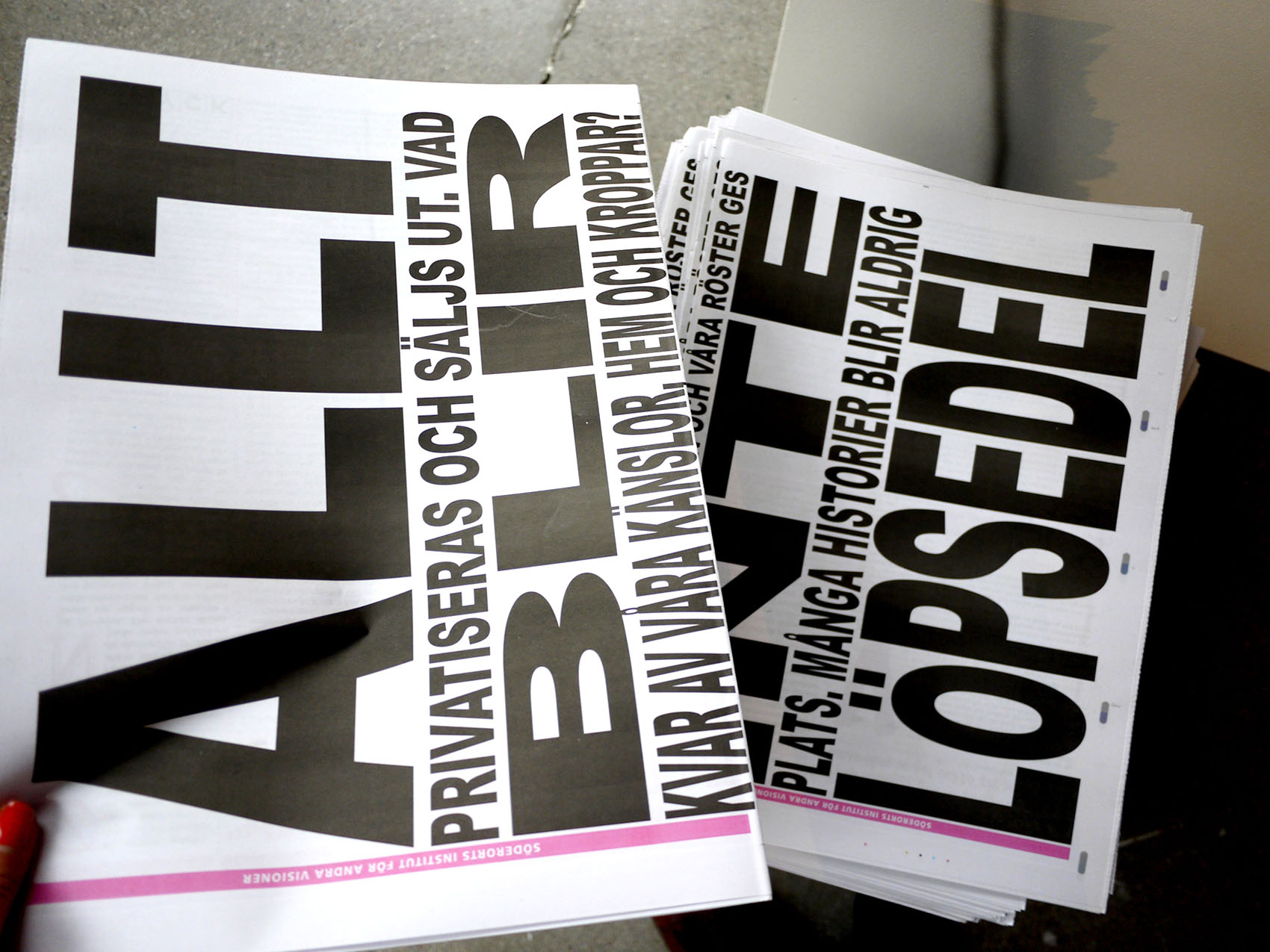 2013 SIFAV: Allt blir inte löpsedel
---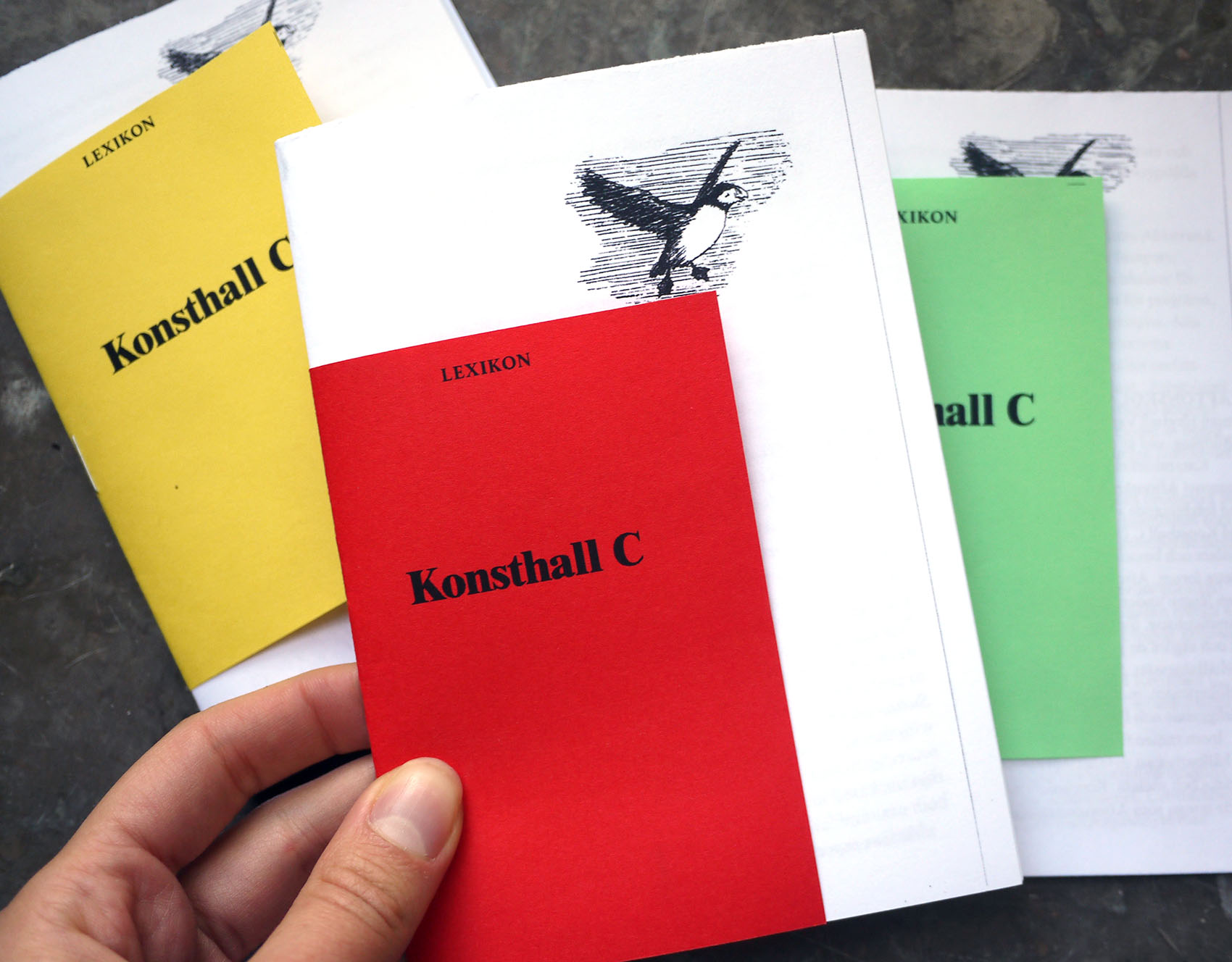 2013 Lexikon Konsthall C
---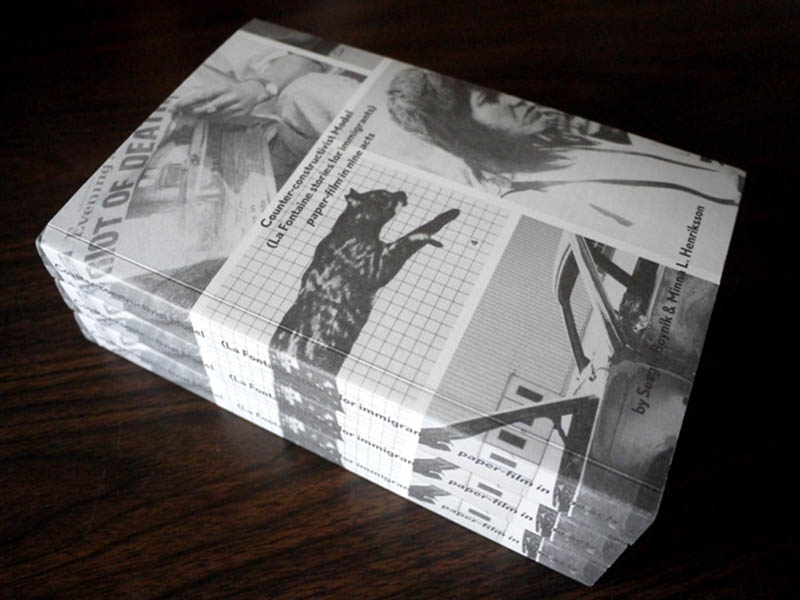 2012 Counter-constructivist Model (La Fontaine stories for immigrants) – paper-film in nine acts, eds. Sezgin Boynik & Minna L. Henriksson, Labyrint Press
---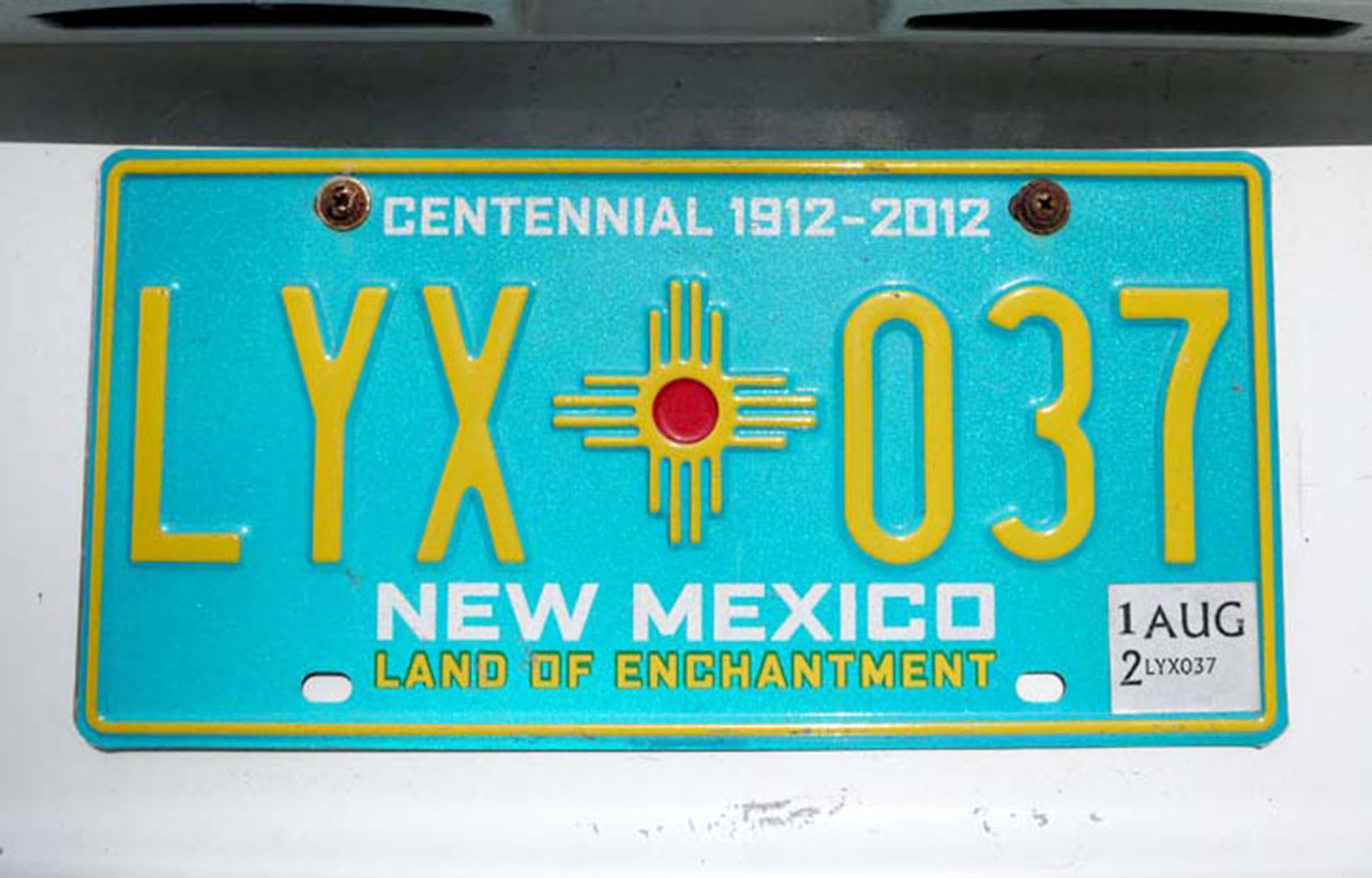 2012 United States of License Plates – Looking for Hawaii in Rhode Island
Website
---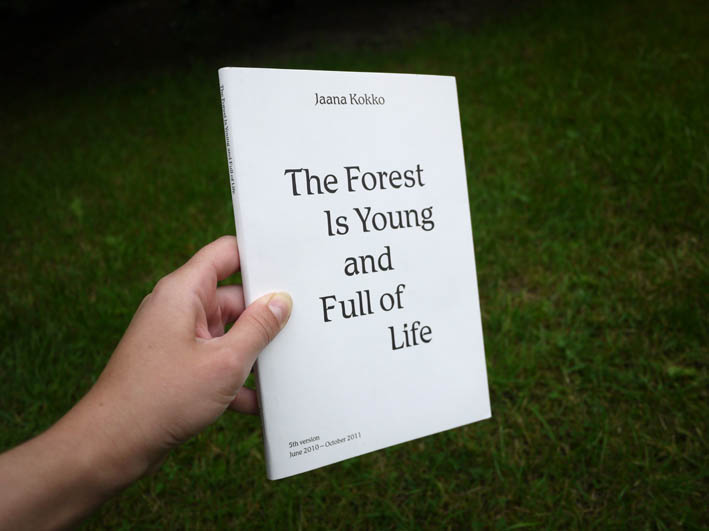 2012 The Forest is Young and Full of Life, Jaana Kokko, Labyrint Press
---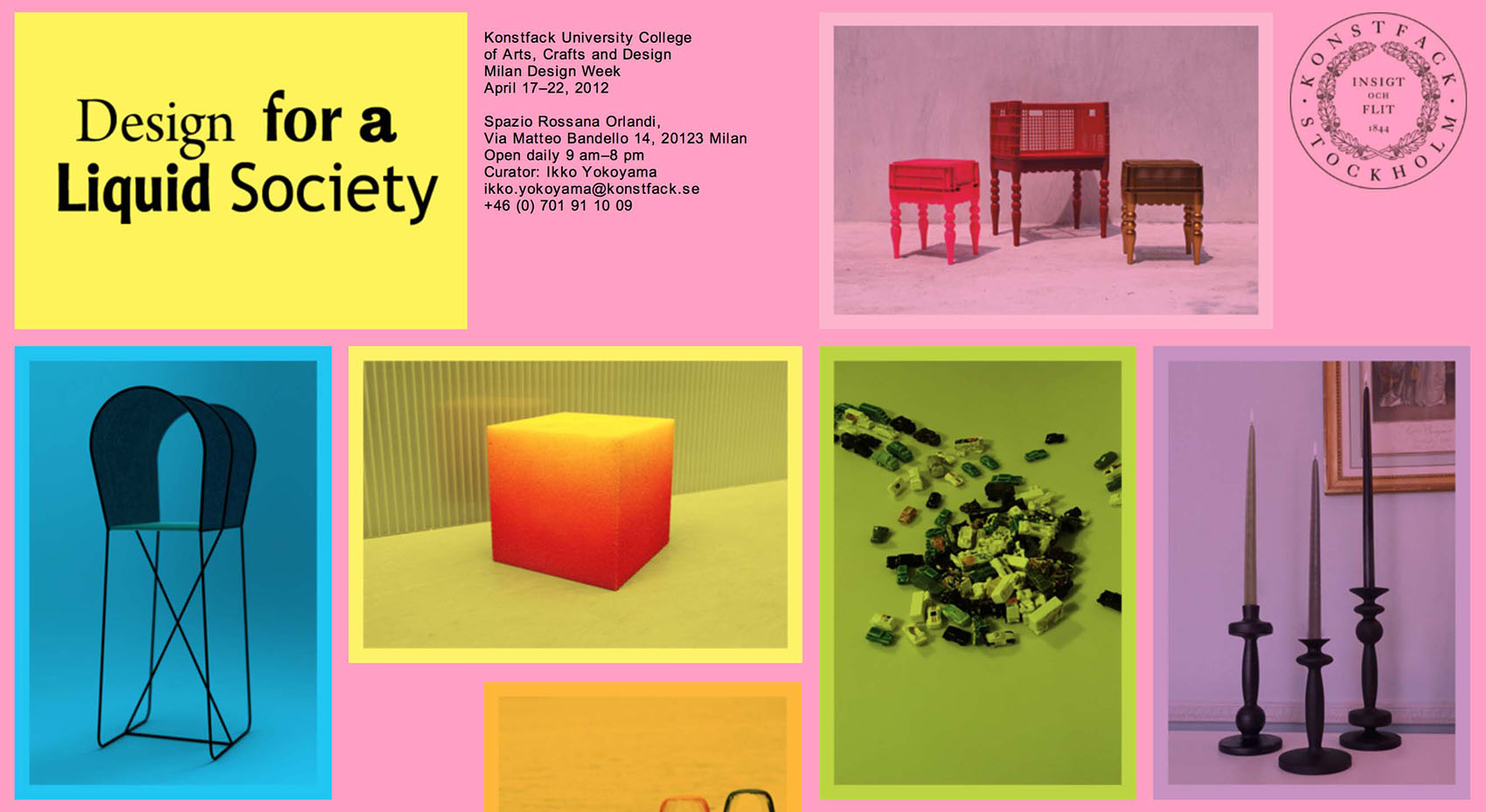 2012 Graphic identity for Konstfack at Rossanna Orlandi, Milan Furniture Fair, in collaboration with Rikard Heberling
Website
---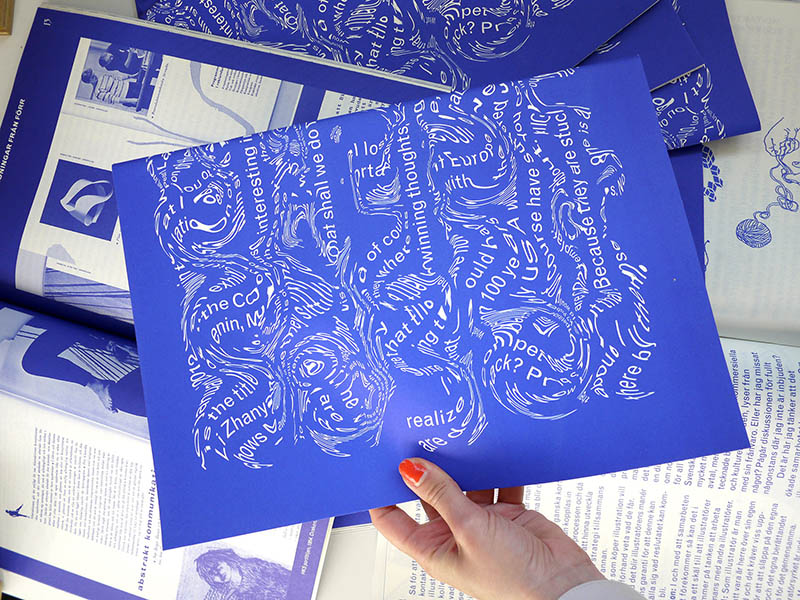 2012 F.A.Q – Konstfack School Paper
In collaboration with Ebba Forslind, Gustaf From, Evelina Kroon-Sandberg, Tomas Nilsson, Marcus Gunnar Pettersson, Minna Sakaria, Nike Spengler, Miia Vallius, Daniel Wasmuth and Jeff Östberg
---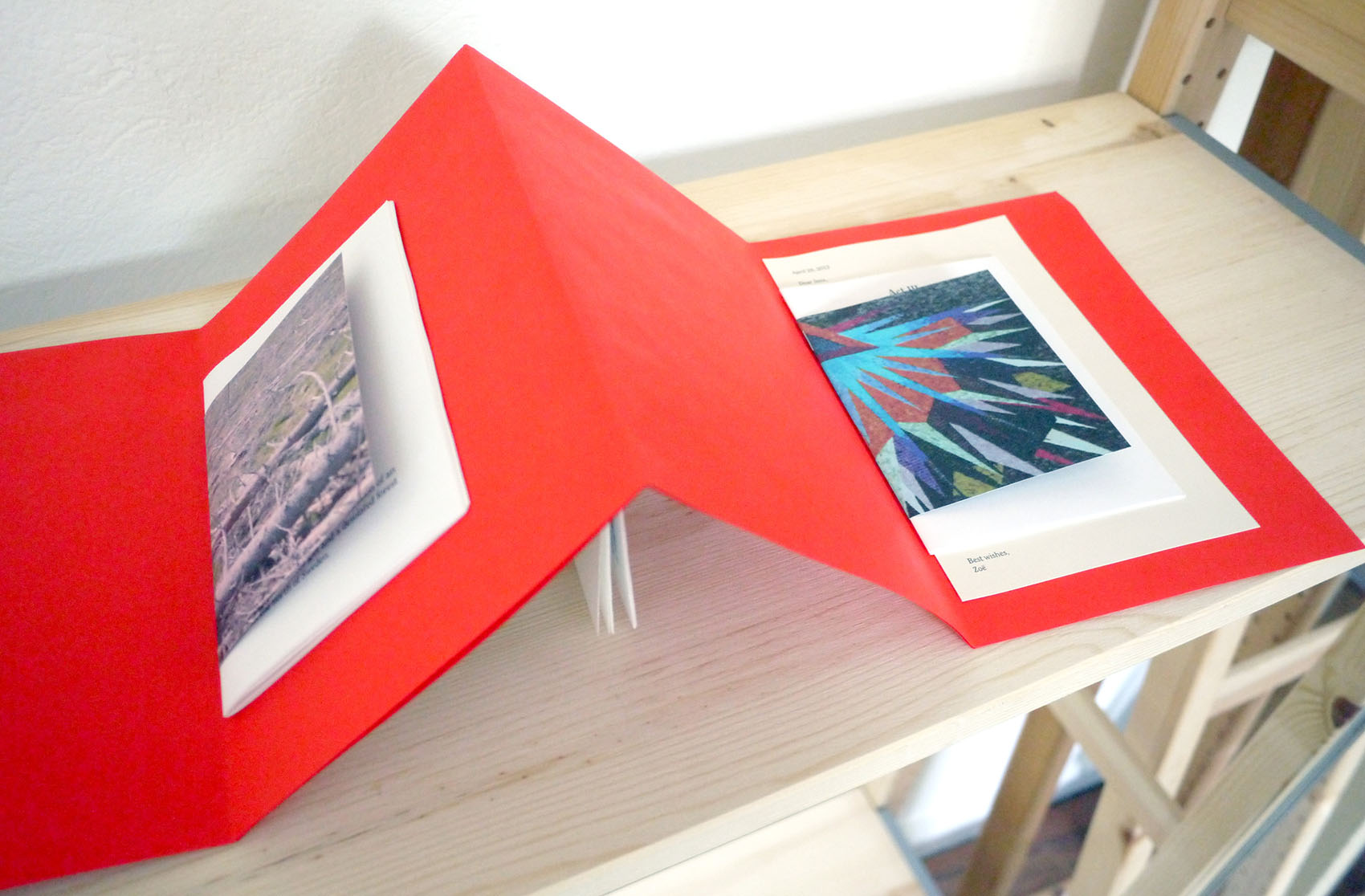 2012 Cover Story, Jens Strandberg
---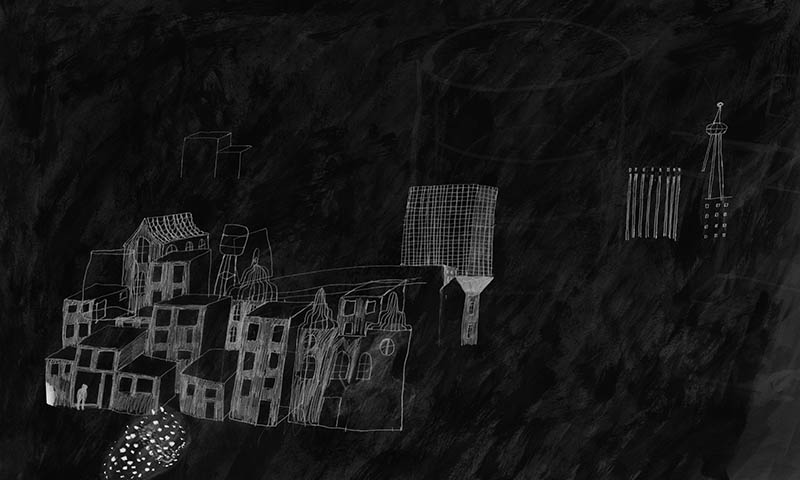 2012 Editorial illustration for Ordkonst #1.2012 in collaboration with Karin Hagen
---
Back to top